The List
Current Tally: 13/20

My plan is to do everything on this list by my birthday next year (end August, 2009). As I cross each thing off, I'll put the details, and hopefully some photographic evidence in here.

1) Go diving on the Great Barrier Reef
2) Woodford to Glenbrook bike ride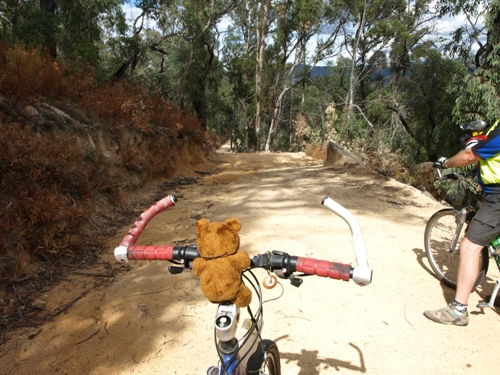 On some of these things, I've had to do some substitutions. As the aim was to get out and do things, I am putting in the Link Road ride in Namadgi National Park instead. This ride was done on Saturday, 11th, April, and ended up being an epic.
3) Go to a zoo I haven't been to before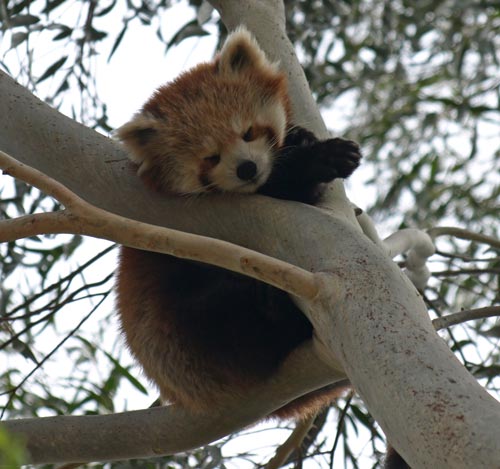 On Monday, 22nd September, I went to the National Zoo in Canberra. Here's a Red Panda that was snoozing in a tree.
4) Watch a sunrise at the beach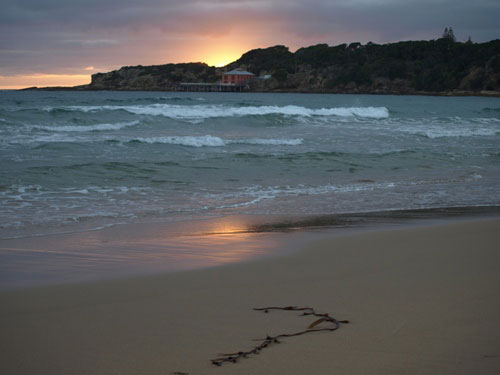 On Sunday, 2nd November, I dragged myself out of bed to watch the sunrise while in Tathra. It wasn't as good as the Gold Coast sunrise last year, but still nice.
5) No alcohol for a month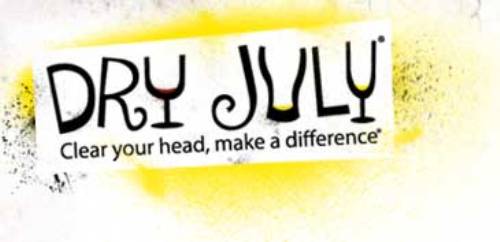 For this one, I am planning to go dry in July and raise a bit of money for the Prince of Wales Hosptial in the process:
https://www.dryjuly.com/profiles/wendyculshaw
. Please sponsor me!
6) Go camping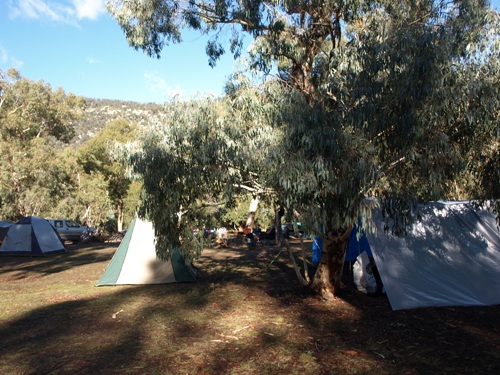 At Easter, I went to Namadgi National Park. It's a beautiful place, and I'll definitely have to go back.
7) Do a canyon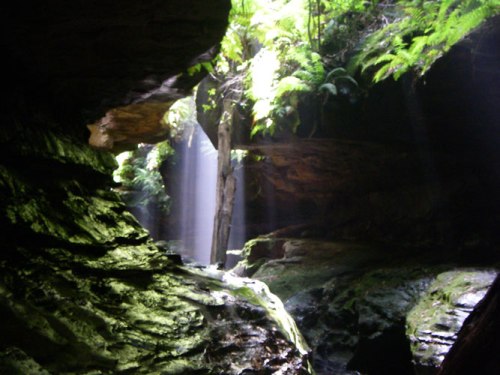 On Sunday, 1st March, I went and did the Grand Canyon in the Blue Mountains. The canyons are beautiful, but hard to capture without a tripod.
8) Do a pottery or sculpture or similar course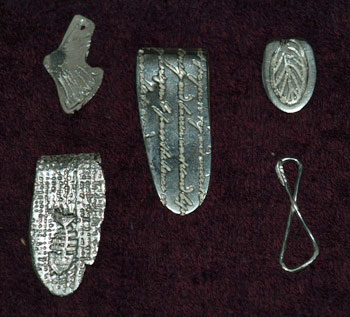 On Sunday, 9th November, I did a community college course in silver metal clay. You shape the clay, like regular clay, into the shape that you want your jewellery, and then fire it in a kiln. Hey presto, when it comes out, it's pure silver (.999). These are the things I made (which actually look better in real life, than the photo).
9) Go to a football game
10) Take a dog for a walk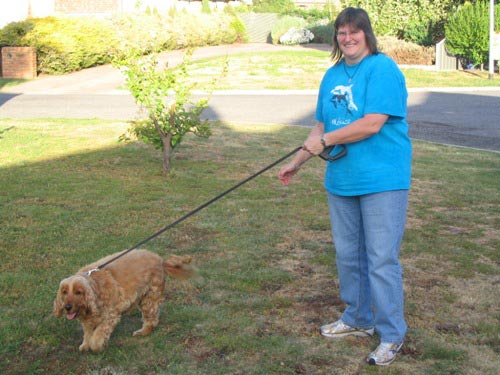 On Friday, 24th October, when passing through Benalla, John reminded me that he had offered his dog for a walk. So here I am taking his dog Joker for a walk before heading out for dinner!
11) Send someone flowers

On Tuesday 30th June, I sent some flowers to my Aunty Evelyn. No photos yet.


12) Camp on Cockatoo Island
13) Have a picnic in the park
14) Go to Fort Denison
On Saturday, 9th May, myself and some friends visited Fort Denison, and had a beautiful day on the harbour!.
15) Go to a concert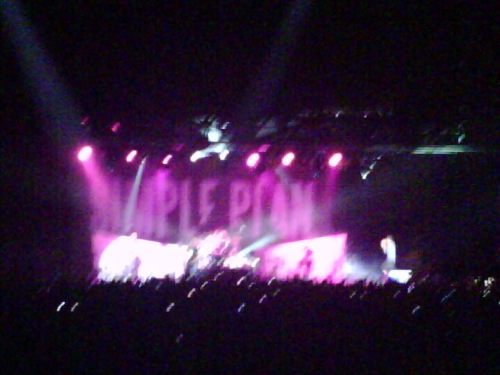 On the 18th October, Simple Plan was playing at the Hordern Pavillion. As they're one of my favourite bands, there was no question that this would be the concert when I discovered they were in Sydney.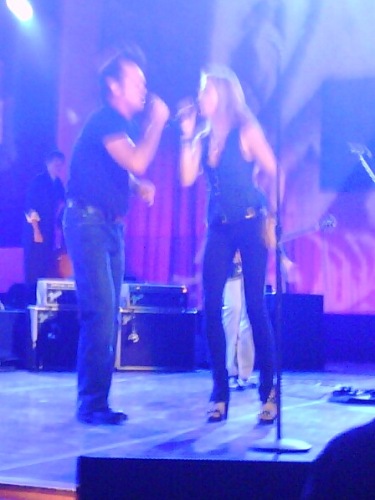 28th November - There's nothing that says I can't do something more than once, so when I saw Sheryl Crow and John Mellencamp were playing at Acer Arena I jumped on and got some tickets. No pre-planning for this one, as I saw and bought the tickets less than 24 hrs before the concert, somehow managing to score front & centre tickets. Once again, I can prove that a phone is not a camera, but you'll get the gist.
16) Go ten-pin bowling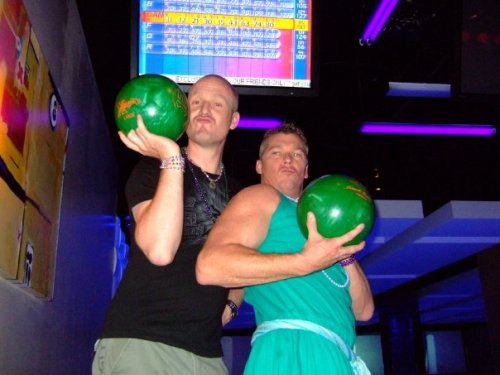 On St Paddy's Day, March 17th, I went bowling with a crew from work. Yep, these stylish dudes are guys I work with!
17) Go and see a play
18) Pat a cheetah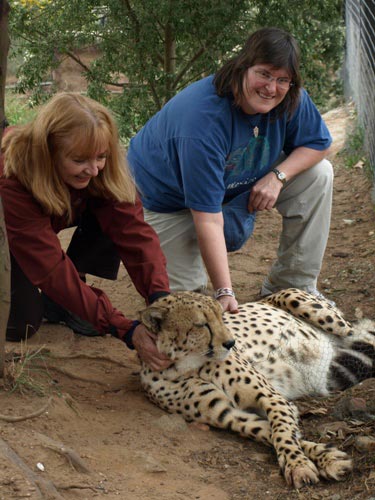 22nd September - While I was at the National Zoo (3) I also patted a cheetah. In fact, this was the reason I went to this zoo. Marlene joined me on this adventure.
19) Feed the birds at Sydney Wildlife World
20) Go white-water rafting at Penrith