Atherton Tablelands
August 10th-17th, 2003
The photos for this trip don't really do it justice, and I'm missing quite a few. This trip was just Rick and I. The distances between towns is short, and there is a lot to see and do.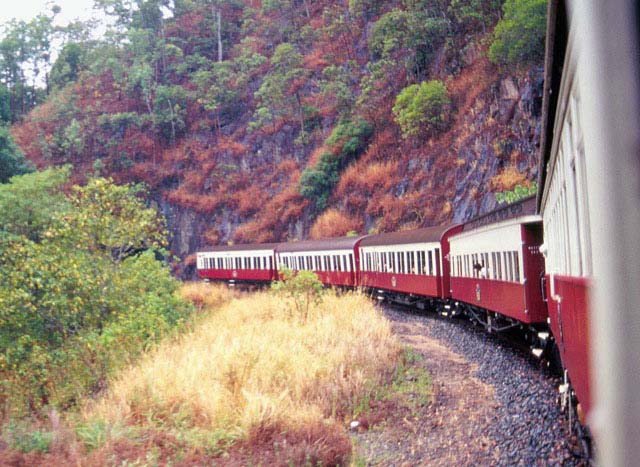 We caught the famous Kuranda Railway, from Cairns to Kuranda, and managed to avoid a big hill in the process!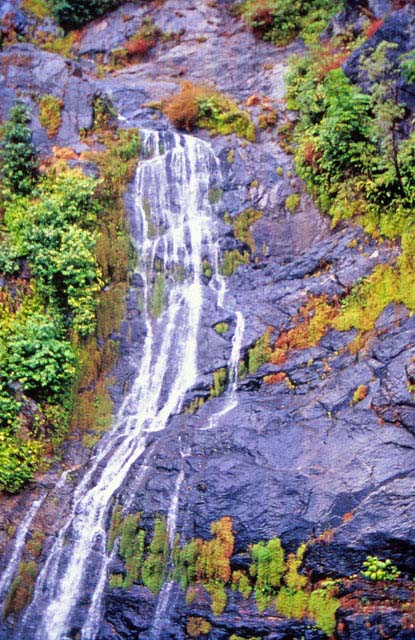 On the way up in the train, they let a bit of water out so that this waterfall is flowing for the tourists!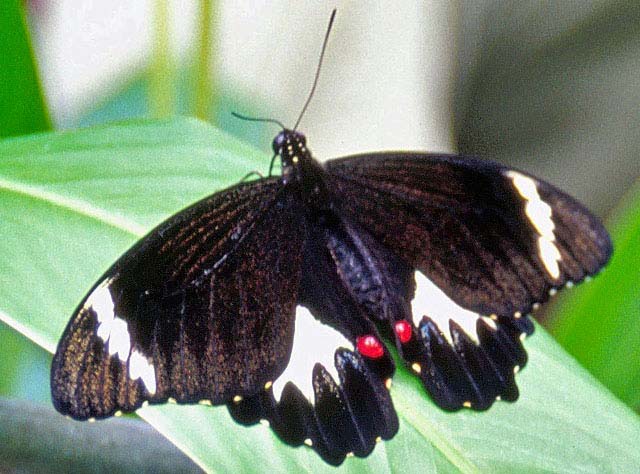 First stop the butterfly farm to see the flutterbys. I suspect those red spots are supposed to be eyes to make this fellow look less appealing as lunch.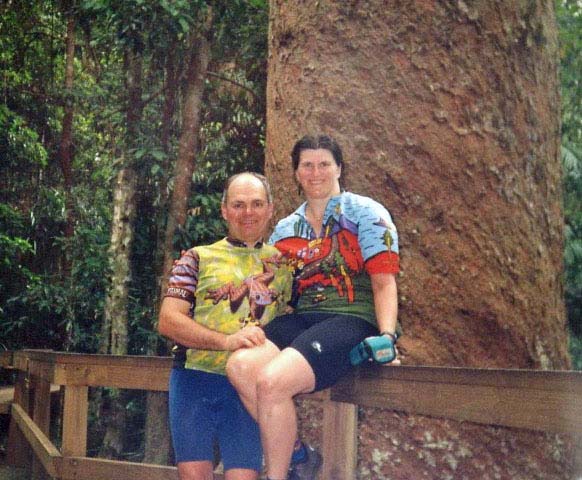 Rick and I on the boardwalk.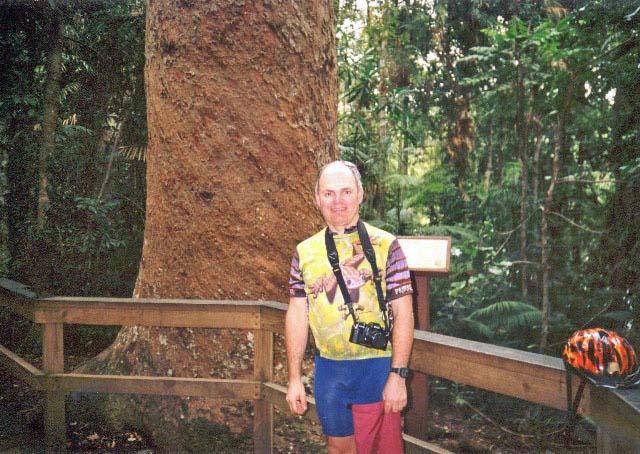 Rick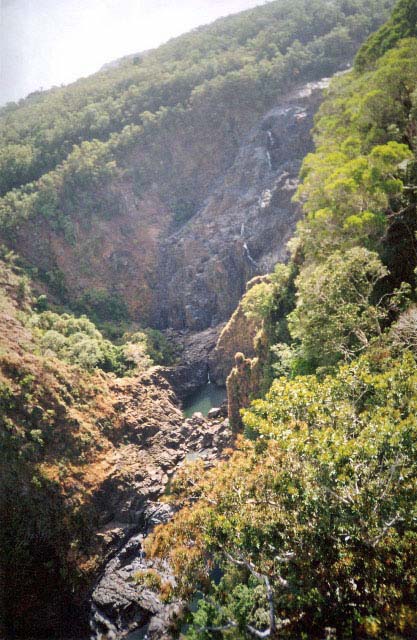 Kuranda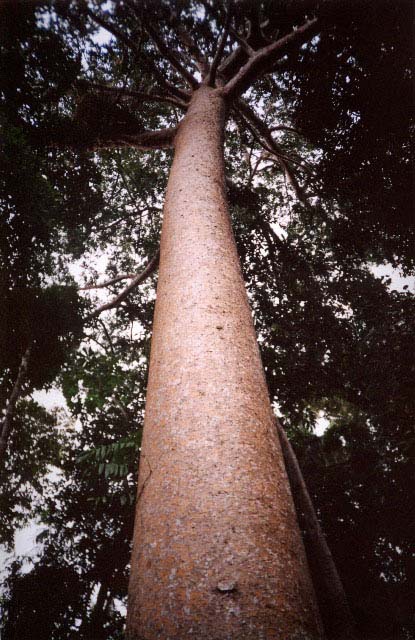 A big tree!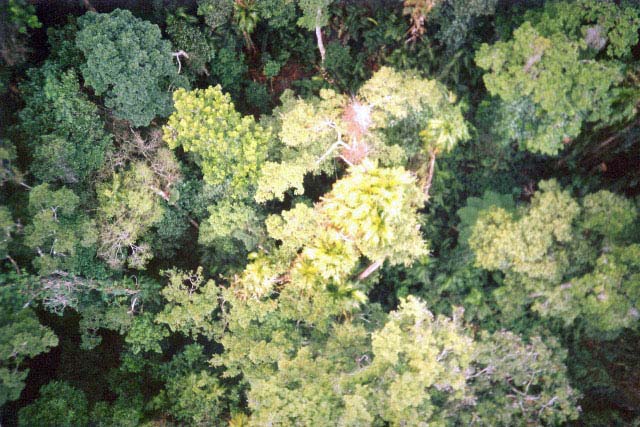 Pikkie from the Kuranda Skyrail.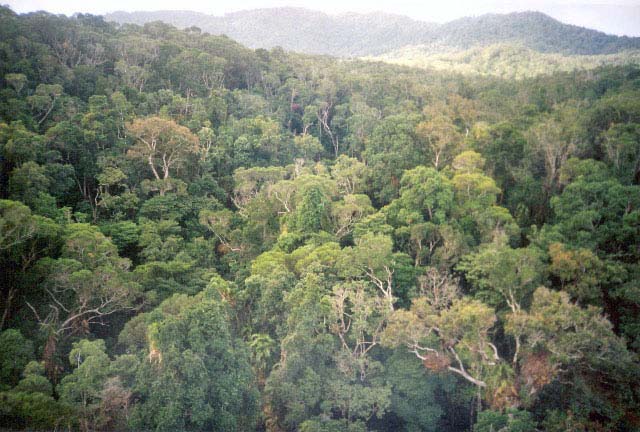 Ditto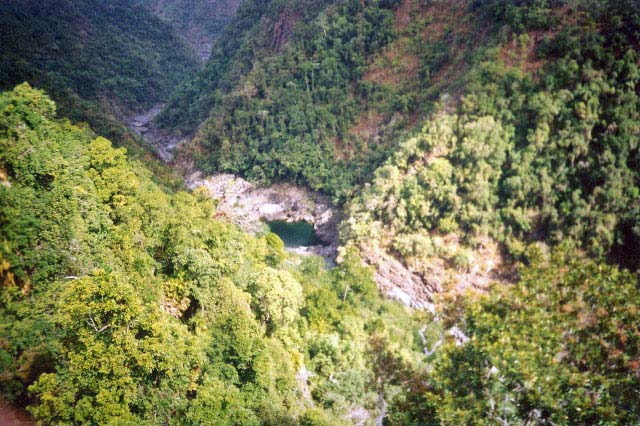 Ditto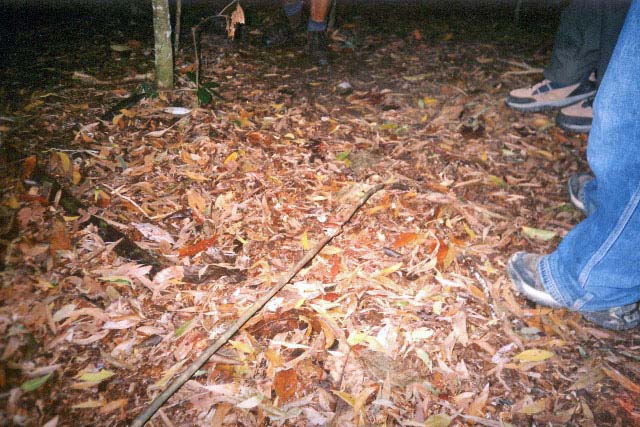 That night, we went out for a walk with a guide to see the local wildlife. It was excellent. The big question is, "What are we looking at?"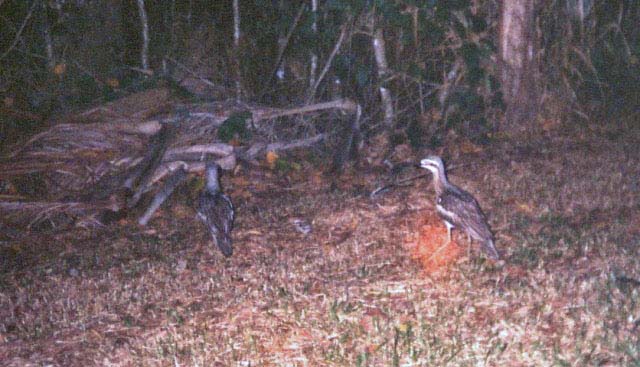 Now there was some interesting story associated with these birds, but I don't recall what. They're not the spiders that NASA are interested in...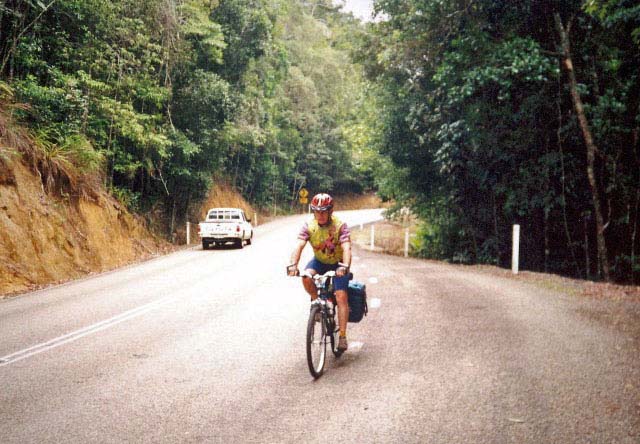 Heading out of Kuranda was uphill. In fact it was pretty much uphill all the way to the highest road in Queensland, but fortunately it was all gentle gradients.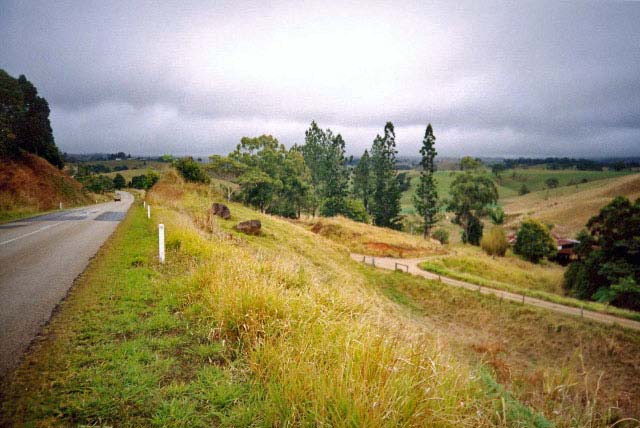 Some of the countryside.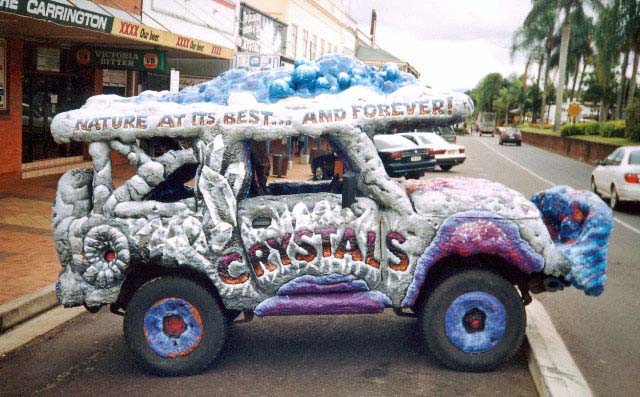 The rather eye-catching vehicle outside the Crystal Palace.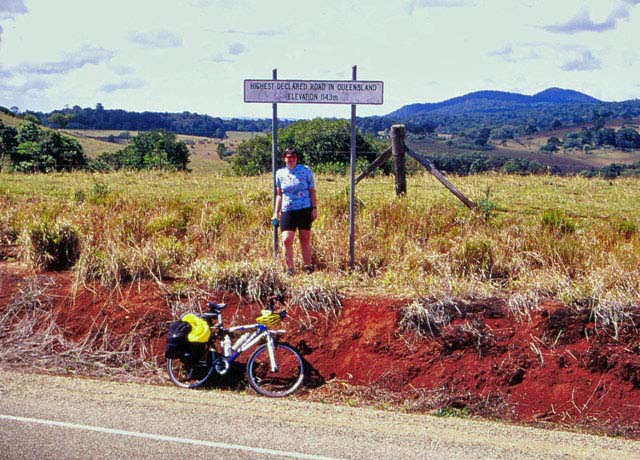 Me at the Highest Declared Road in Queensland. I wonder if someone just said - this road seems pretty high - let's declare it the highest!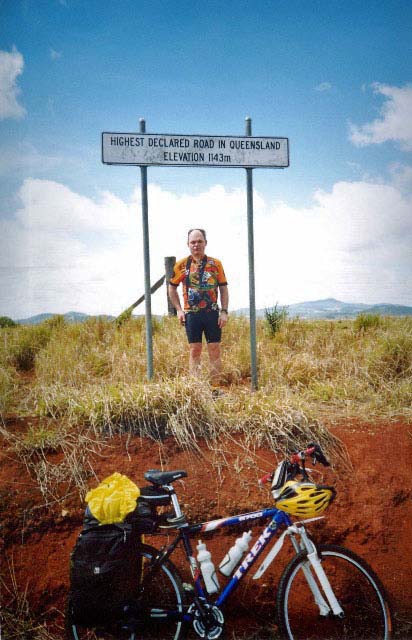 And Rick also make the 400m detour for the "photo opp"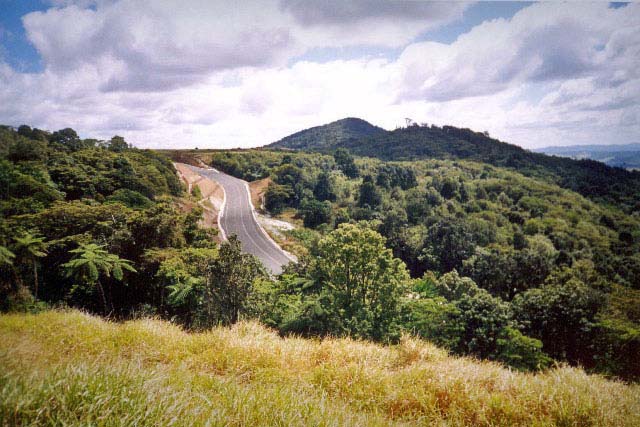 From Milla Milla Lookout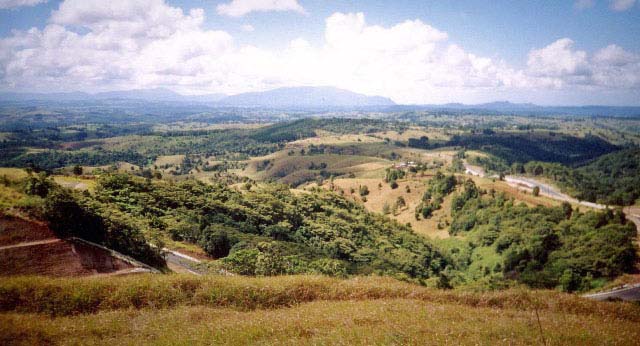 Ditto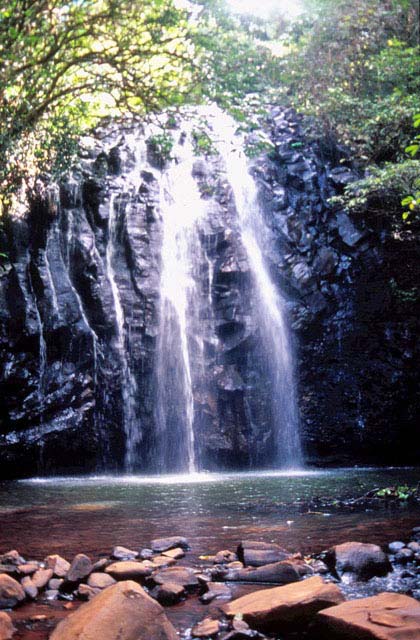 Elinjaa Falls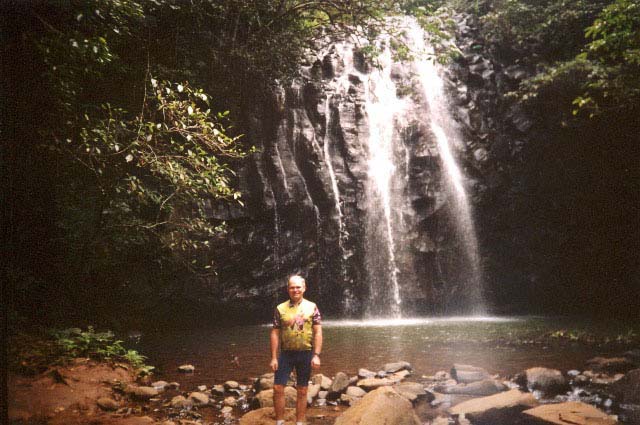 Rick at Elinjaa Falls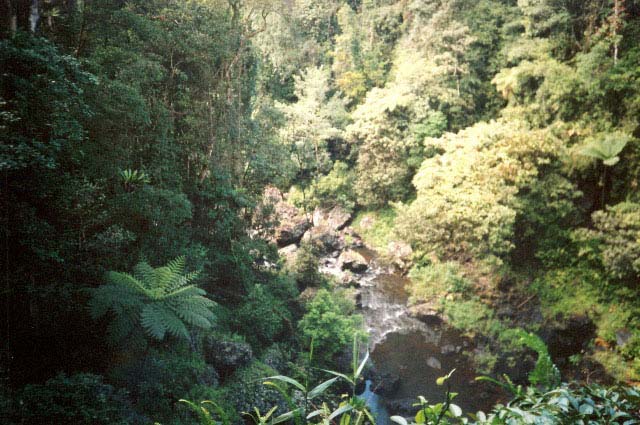 Zillie Falls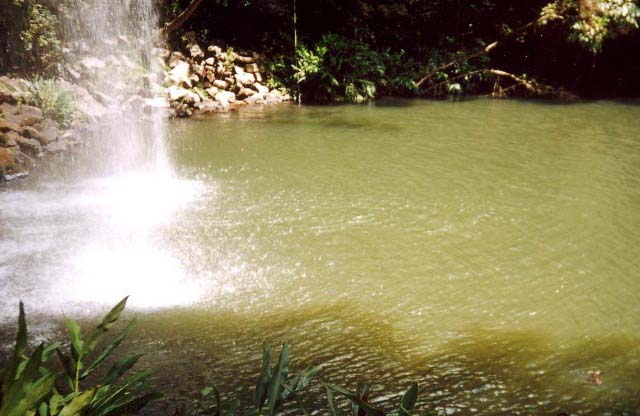 Milla Milla Falls - Look closely at the bottom right of the picture. There was a platypus frolicking about, but this was the best pic I got.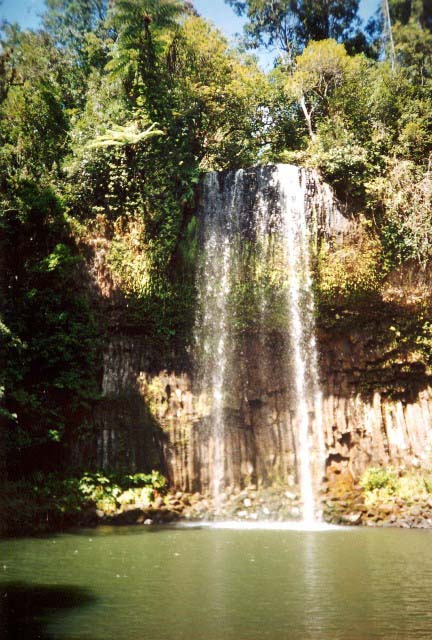 Milla Milla Falls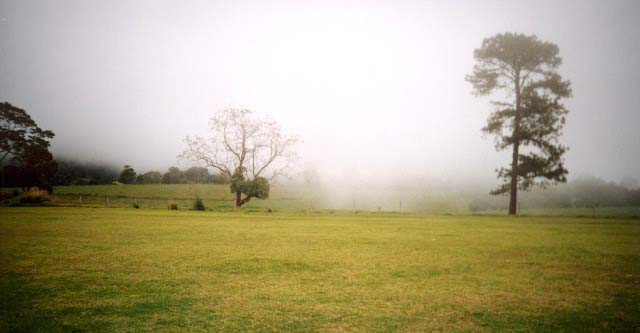 Note the sunshine and blue sky in the previous picture. Before hopping on my bike I topped up my sunscreen, as it was warm, sunny and clear. This pic was taken less than 5 minutes later!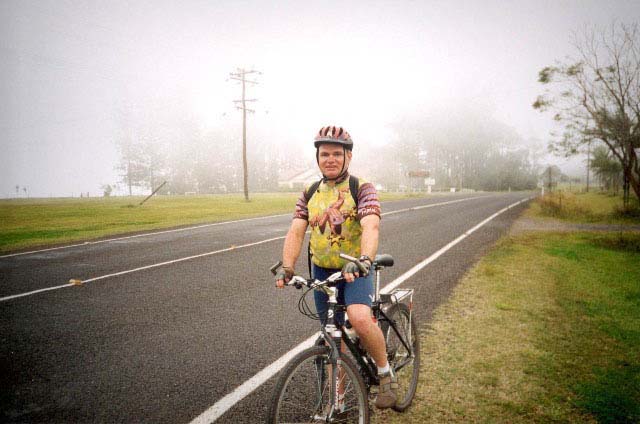 The mist and rain rolled in and we didn't see sunshine again that say.
Well we had a couple more days of riding on the tablelands, but I can't find the pics. This report wouldn't be complete without telling you about the EXCELLENT downhill from the Tablelands to the coast, followed by a BRILLIANT tail wind all the way back to Cairns.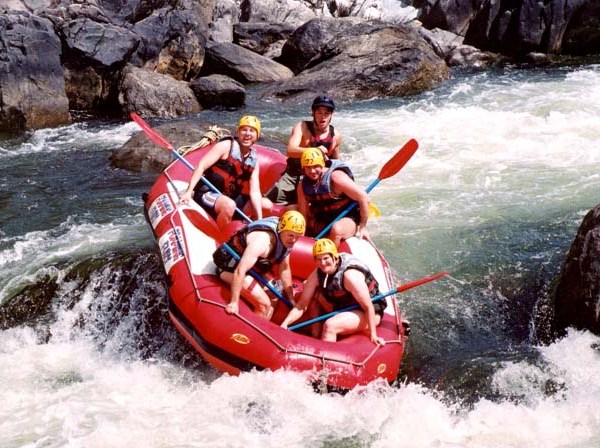 When we got back to Cairns we had a half day to spare before we flew home so we went white-water rafting. Rick is front-left and I am front-right.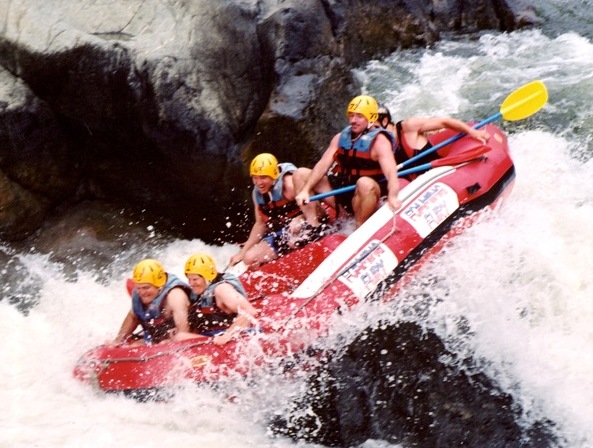 I seem to recall that they told us to smile because we were having our photo taken. Yeah right!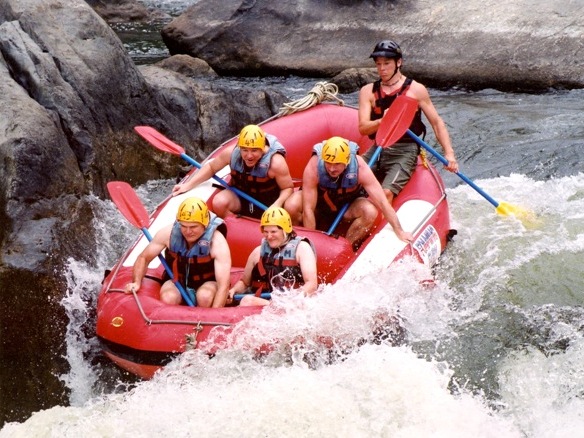 'Smiling' again.