Snowmen and Snow Angels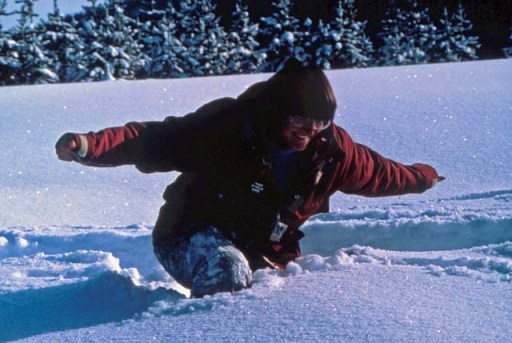 Your's truly making a snow angel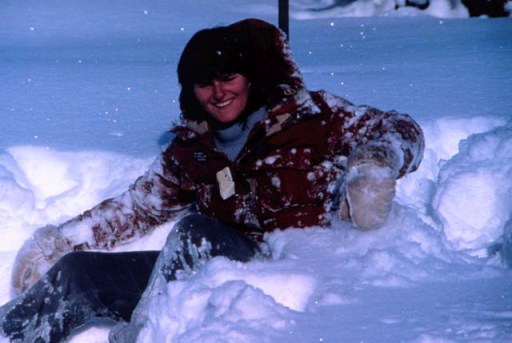 Getting out without mussing it up is always challenging!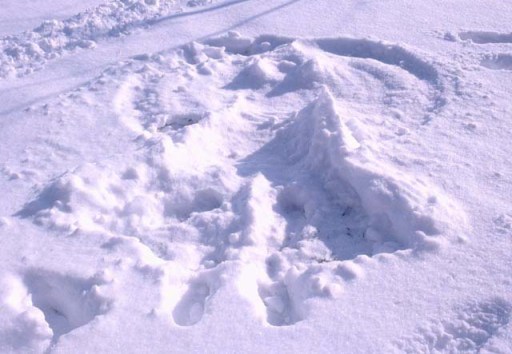 One of my snow angels, but not the one made above!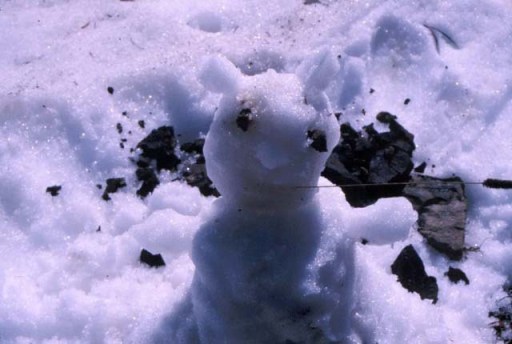 My first snowman!!!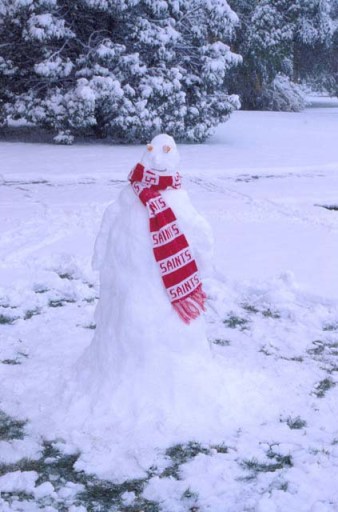 Snowman number two! Note the careful "sand-castle" construction method.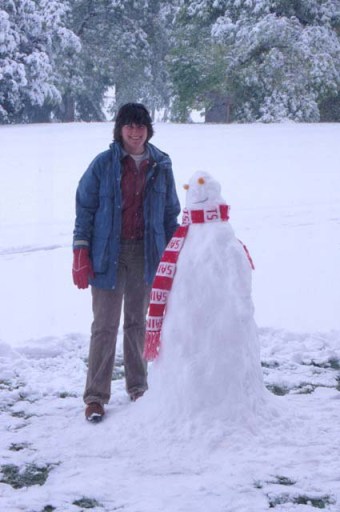 Me and my happy chappie. After I put the camera away and came back out he had been destroyed :-(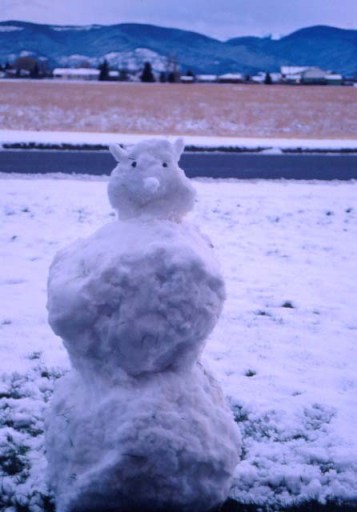 Snowman #3. Build outside my bedroom window using newly acquired construction knowledge!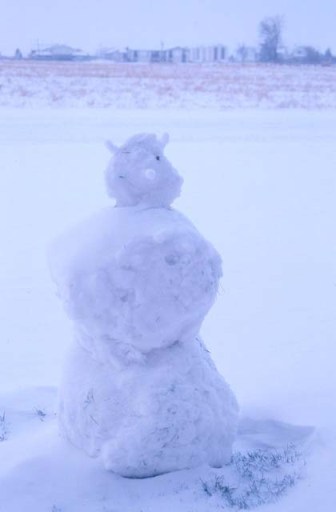 He's lost an eye, but is weathering the storm. No one's going to knock this one down!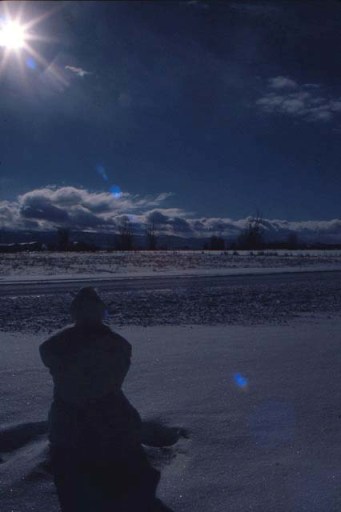 A bit of sun...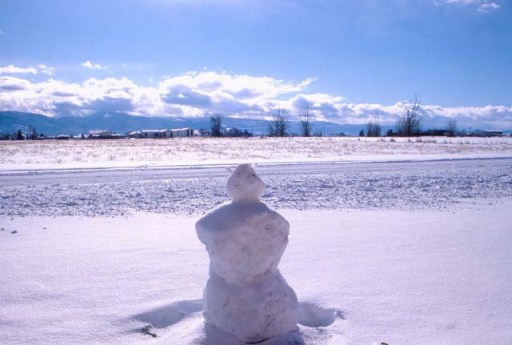 Looking happy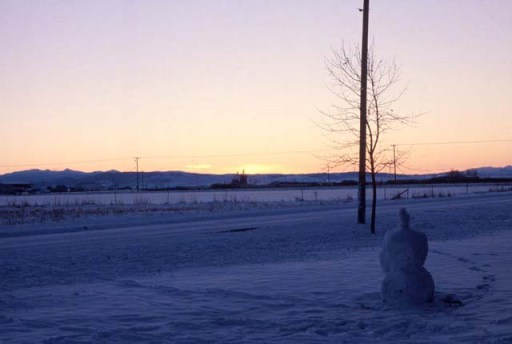 Enjoying the sunset...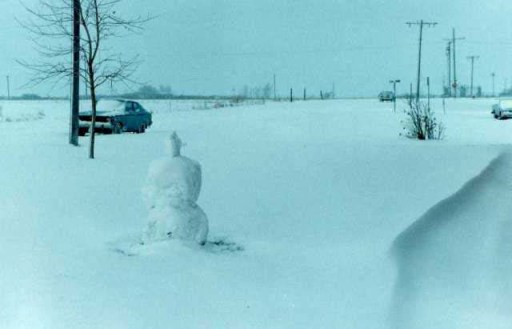 After a snowstorm...