Hyde to Ranfurly
March 15th, 2006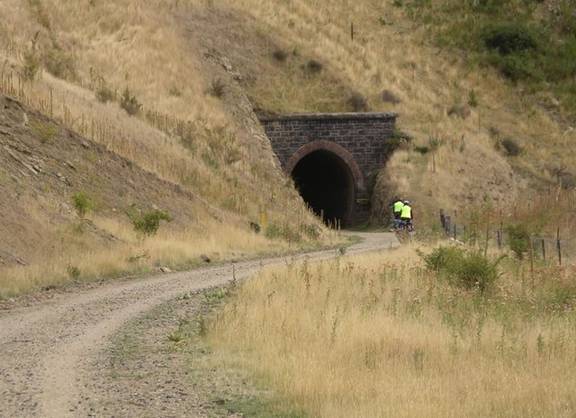 Our first tunnel! Fearlessly we ride into the hillside.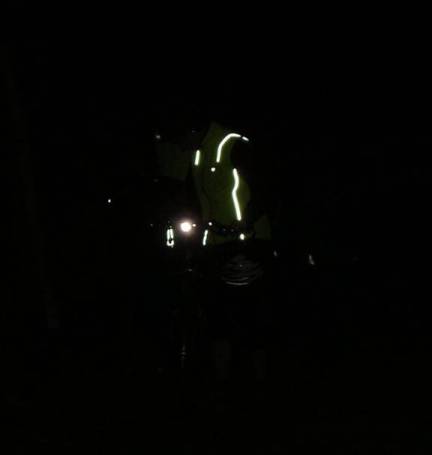 But, oooh, it was dark!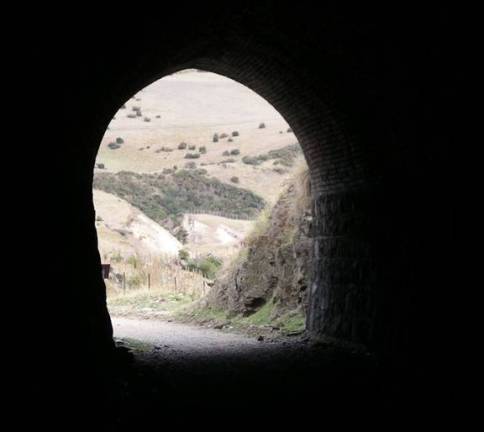 But fortunately there is always light at the end of the tunnel….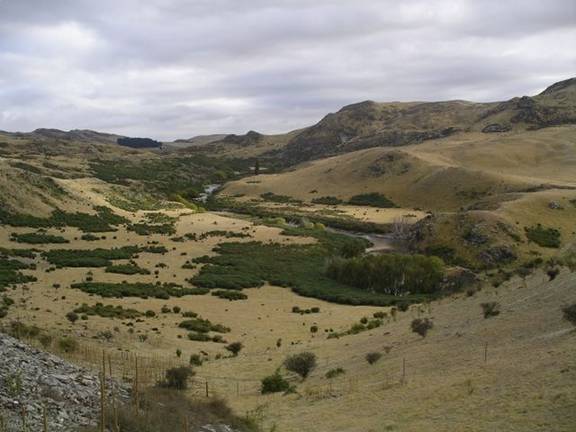 …and a view on the other side too!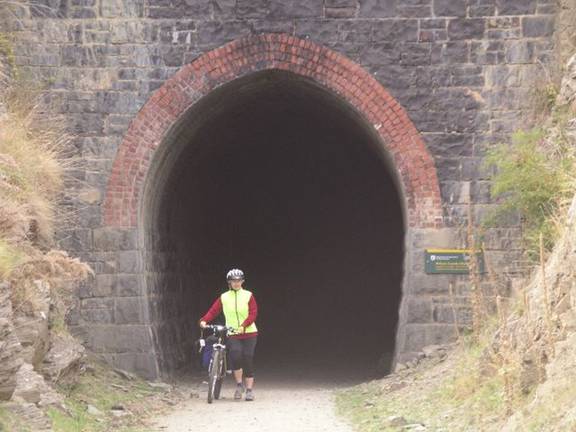 That little sign on the right indicates that you should walk through the tunnels. After trying to ride through, you can see why….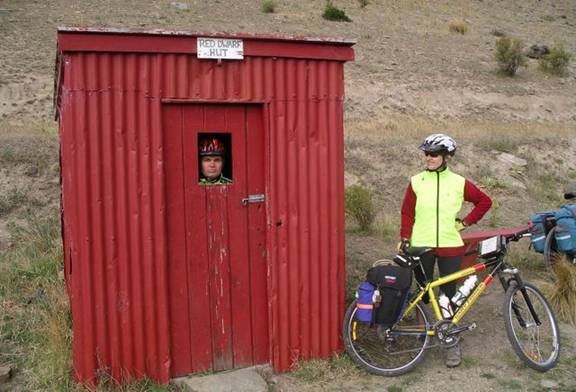 Red Dwarf Hut!

It's cold outside, there's no kind of atmosphere,
I'm all alone, more or less.
Let me fly, far away from here,
Fun, fun, fun, in the sun, sun, sun.
I want to lie, shipwrecked and comatose,
Drinking fresh mango juice.
Goldfish shoals, nibbling at my toes,
Fun, fun, fun, in the sun, sun, sun,
Fun, fun, fun, in the sun, sun, sun.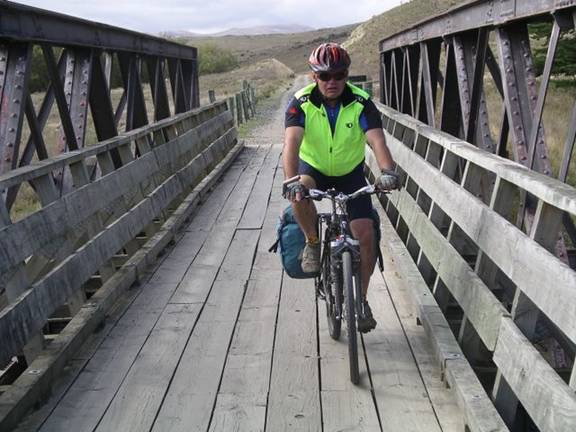 After a stint in Red Dwarf, Rick managed to make it back to earth and crosses another bridge - or should I say 'viaduct' as they called every bridge here.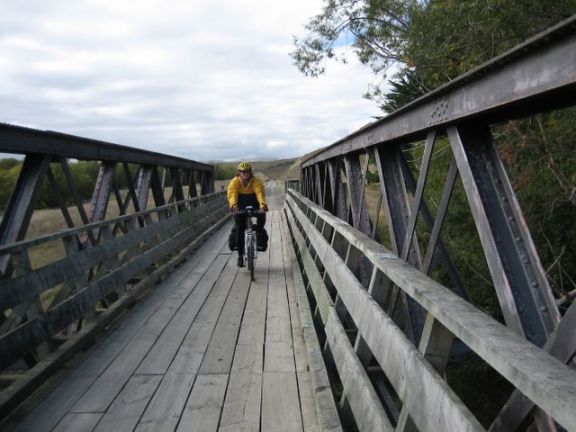 as do I...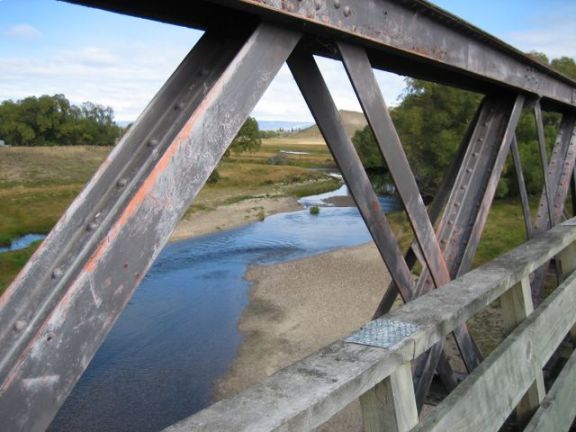 But Dilys is on the other side of the camera.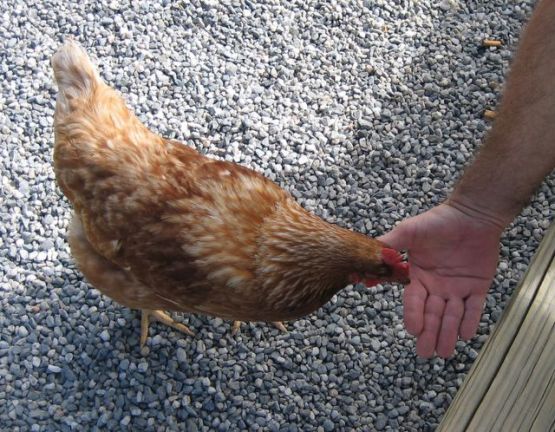 They have friendly farm animals everywhere, even at the pub.....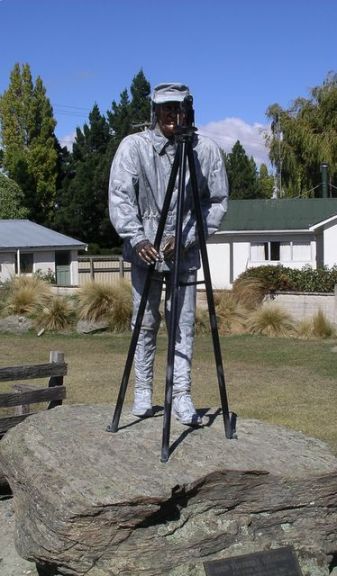 Hey Tony, this pic is just for you! Some surveyor dude! (John Turnbull Thomson)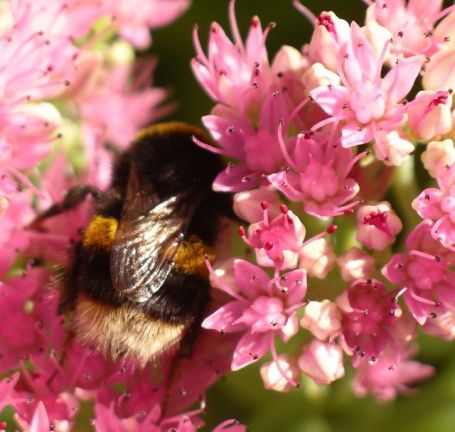 Ranfurly is renown for it's Art Deco buildings, but I only took a photo of the surveyor and this big fuzzy bumblebee!