Empress Falls
Empress falls is a canyon I've done many times just on sunset. Great abseil at the end!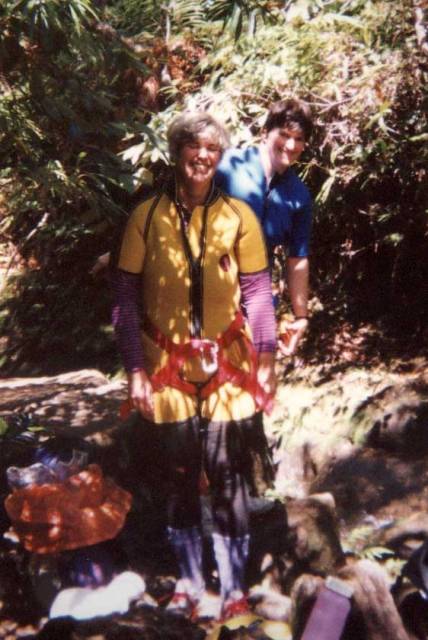 Cathy and Wendy ready ro rock and roll!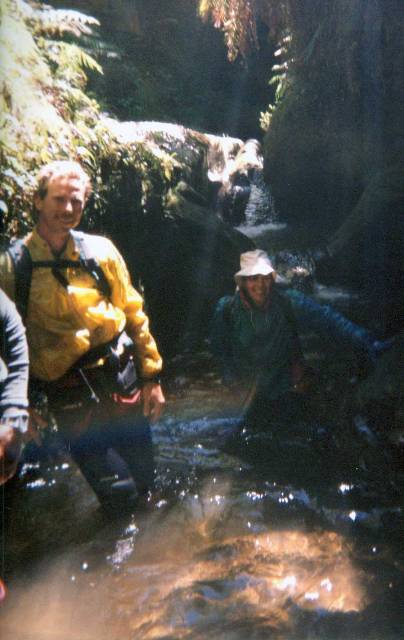 Tony and Cathy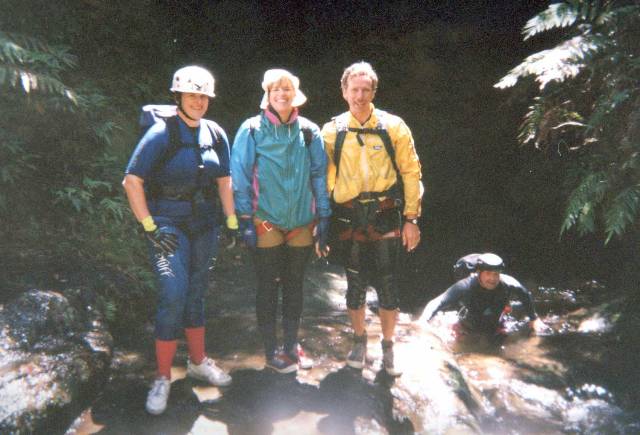 Wendy, Cathy, Tony with Ken approaching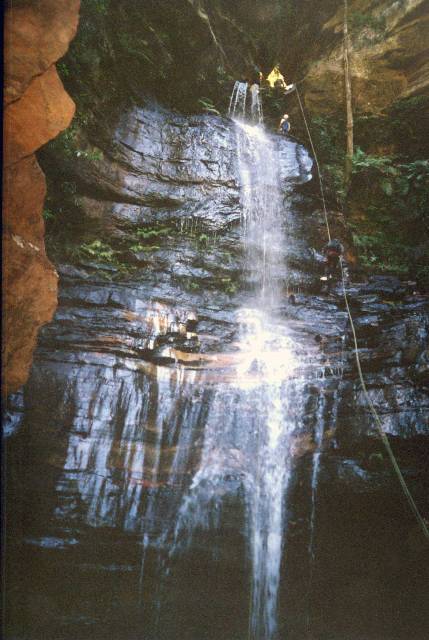 Gotta be Tony up the top there...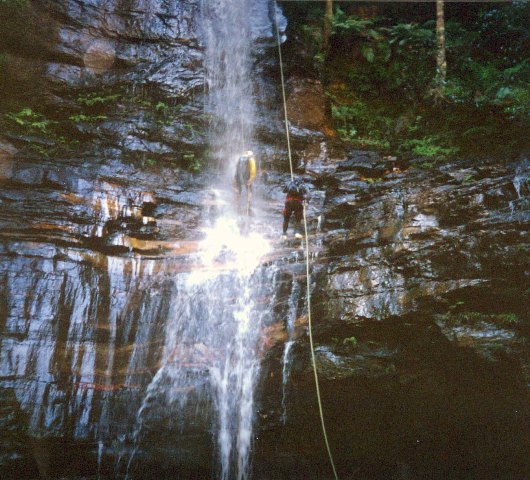 Tony and Ken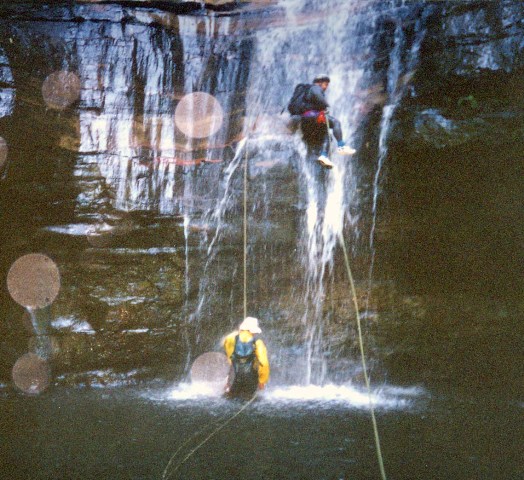 Tony, Ken
Australia Day, 2007
With digital camera in hand, a group of 7 of us set off to do Empress Canyon (John, Marlene, Rick, Tony, Robert, David and myself). I think I've done this canyon maybe 10 or so times, so it was a good one to "get my feet wet" on after at least a 2 year break from canyoning. Even so, I managed to pull a calf muscle near the beginning of the canyon (sigh). Both John & Marlene helpfully suggested I immerse my leg in icy cold water (even bigger sigh!). Actually the water wasn't too bad. Not sure I'd like to do it without a wetsuit, but nonetheless, I think it was warmer than I've ever seen it, and not surprisingly, the water level was lower than I've ever seen it.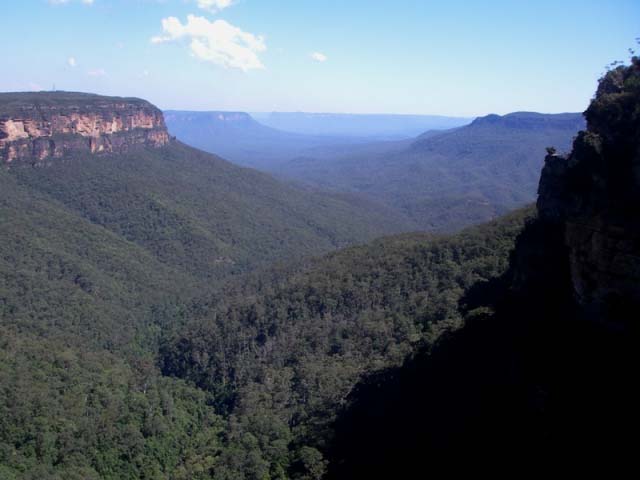 A quick stop to look at the view on the way down.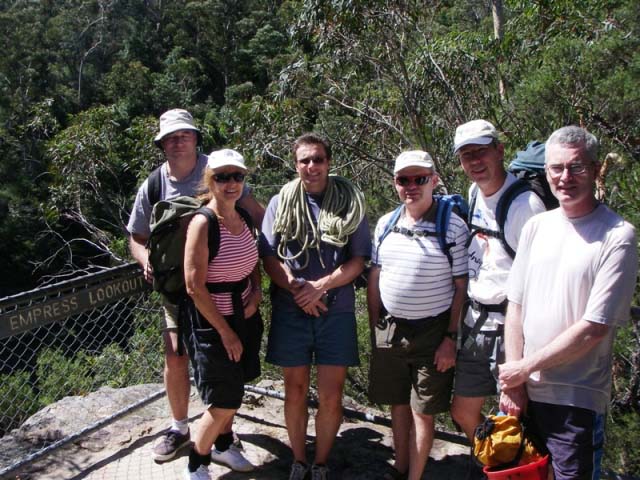 John, Marlene, David, Rick, Tony, Robert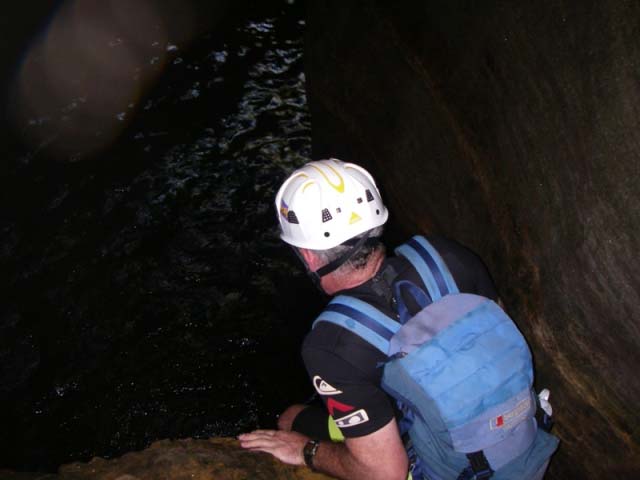 Rick heading down into the first pool.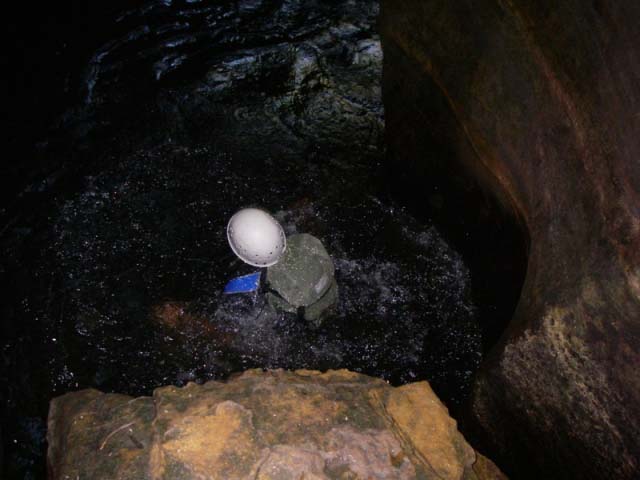 Marlene splashing down.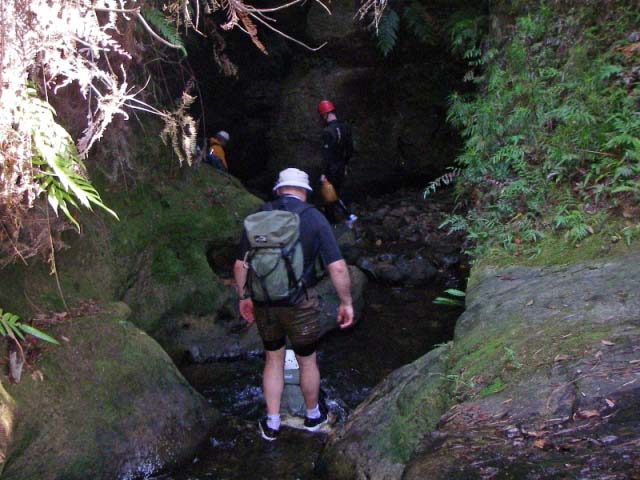 A walkthrough section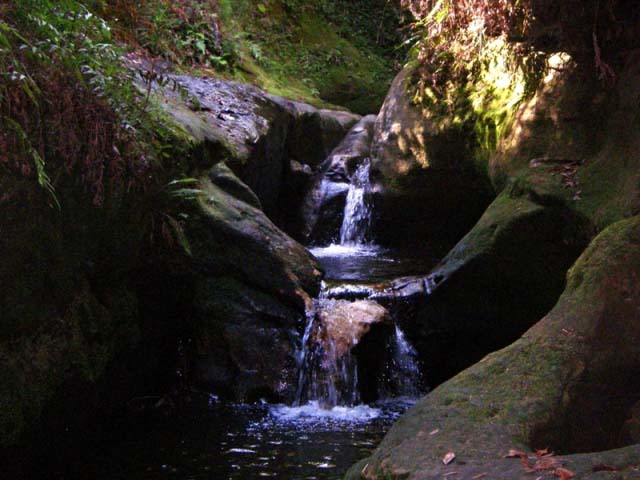 Down through pretty waterfalls.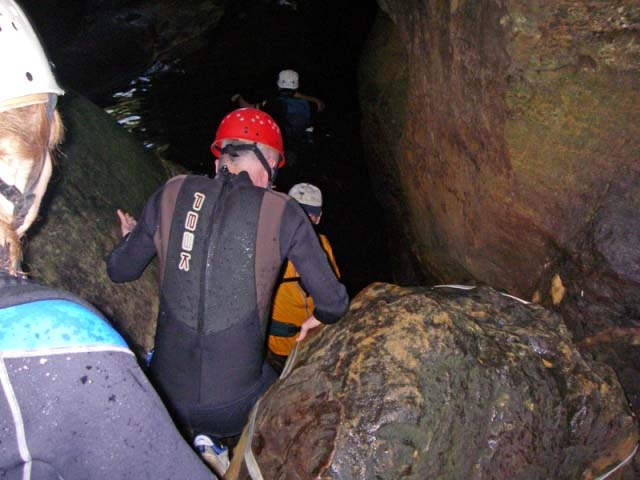 Another scramble down.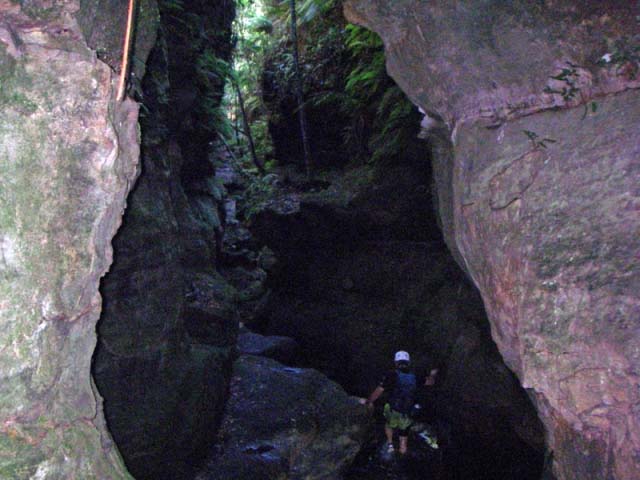 Walking through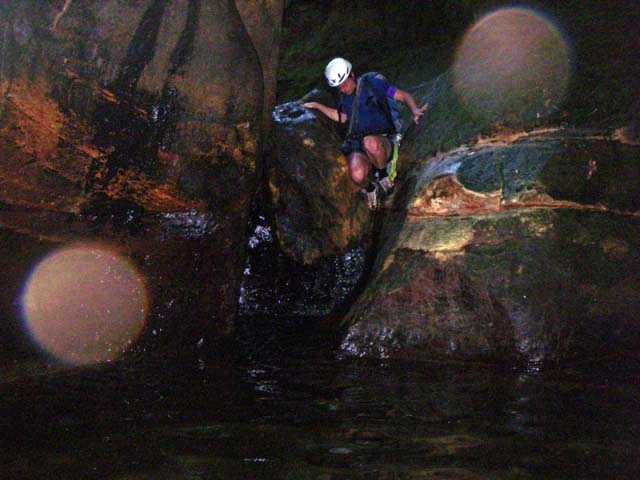 David scrambling down the big drop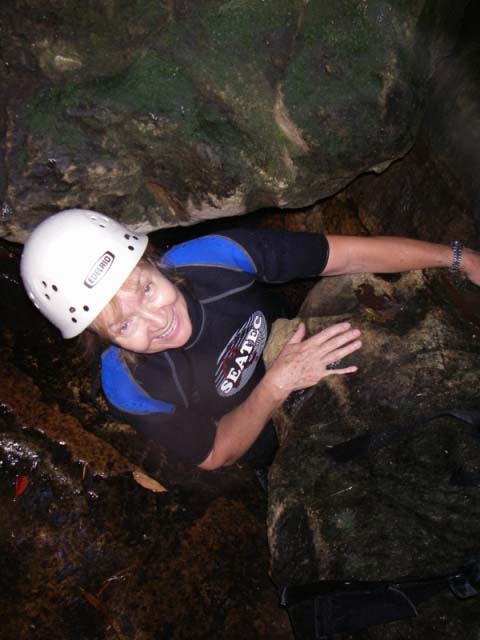 Marlene disappearing through the hole. . .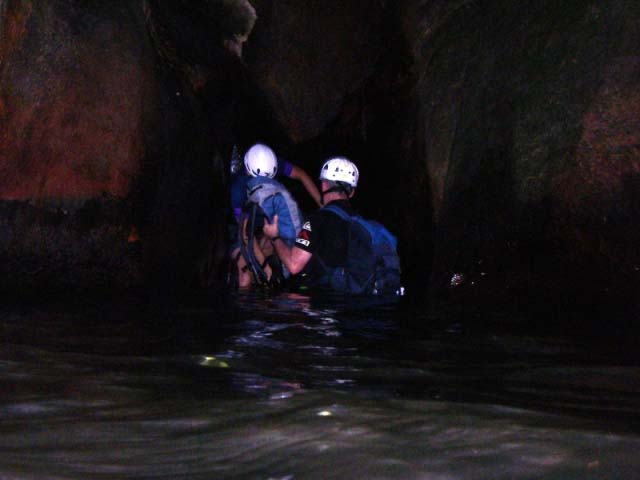 David emerging from the other side of the hole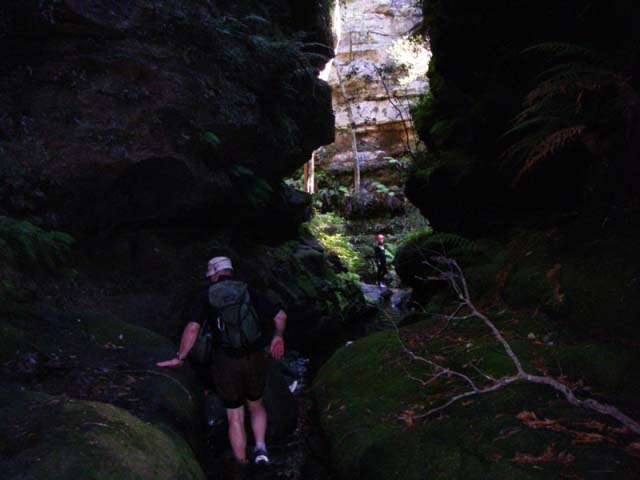 John wearing the "This won't stop anything" helmet.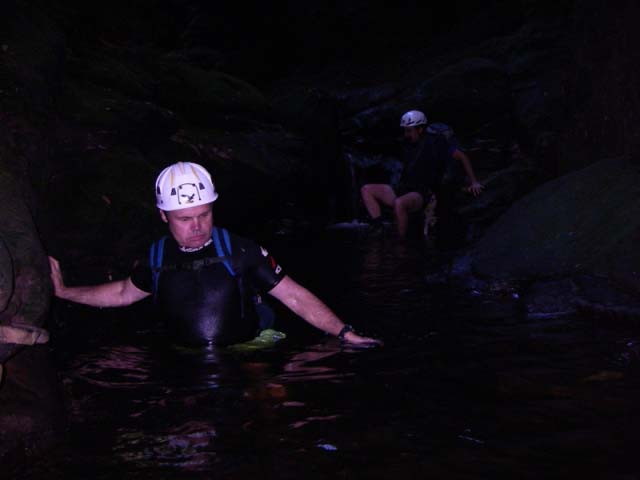 Looks like Rick is watching out for the boogey man in the water.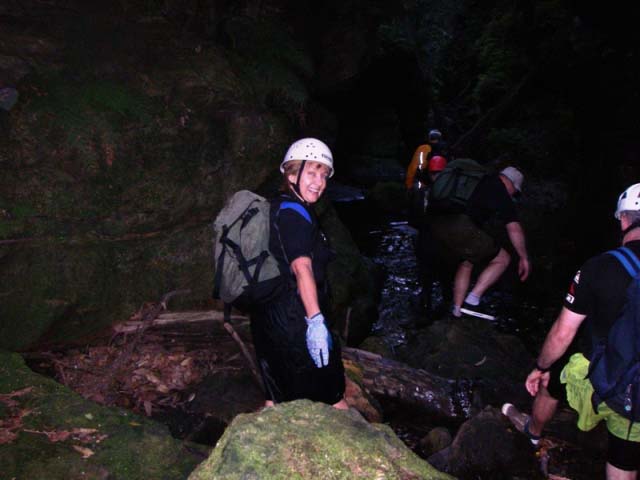 A photo to prove Marlene really did the canyon!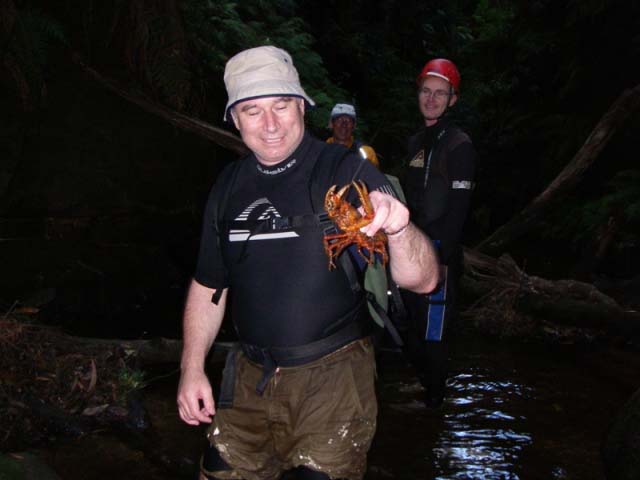 Amazing that John is still smiling considering the yabbie gave him a nice little nip before getting picked up (and yes, yabbie was put back unharmed).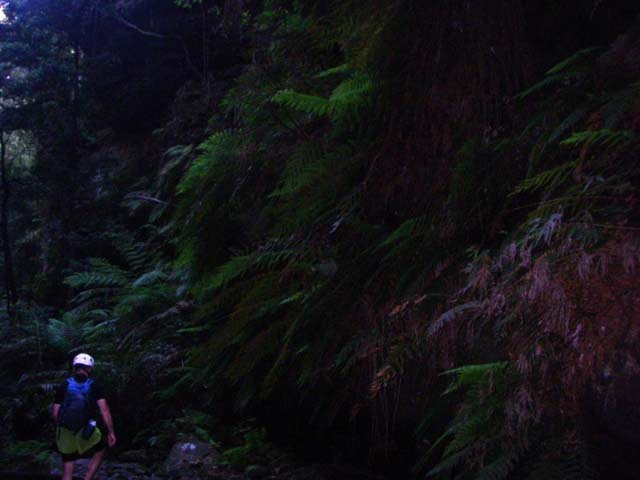 Loads of ferns growning through the canyon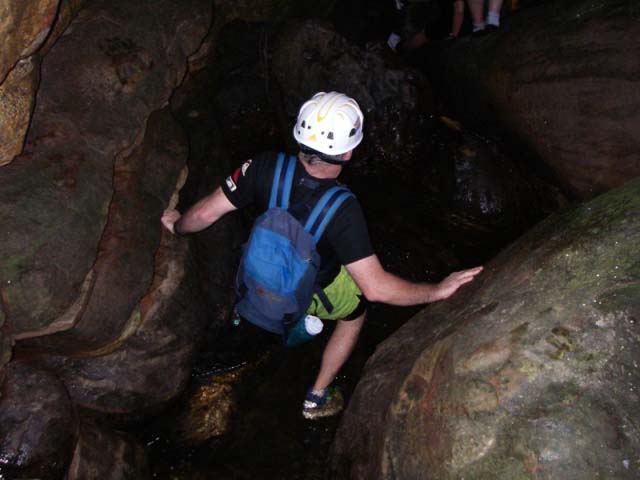 Rick heading down another drop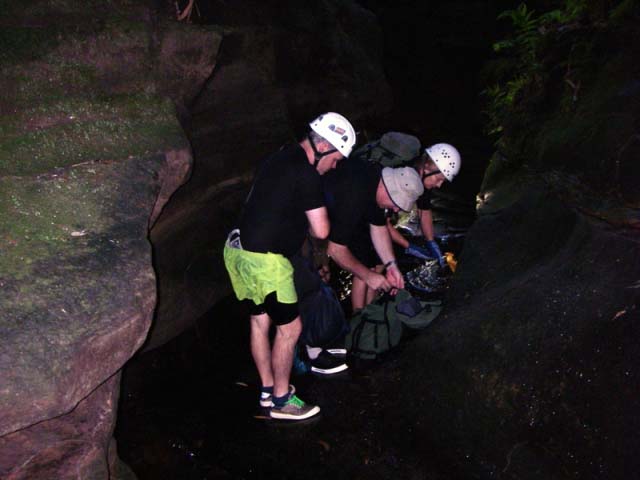 Time to get out the abseiling gear!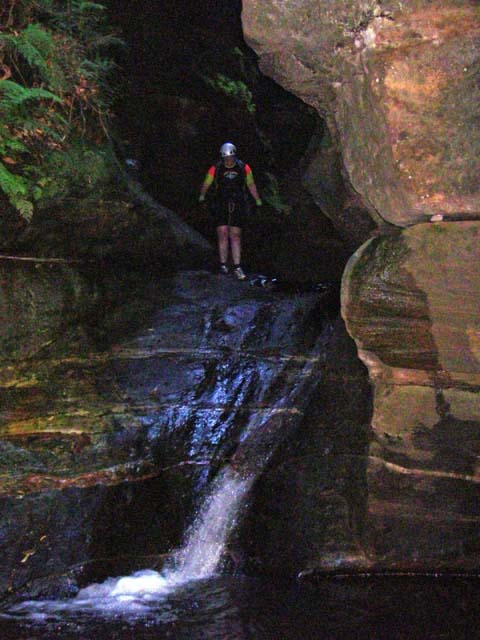 Wendy about to slide down into the pool before the abseil.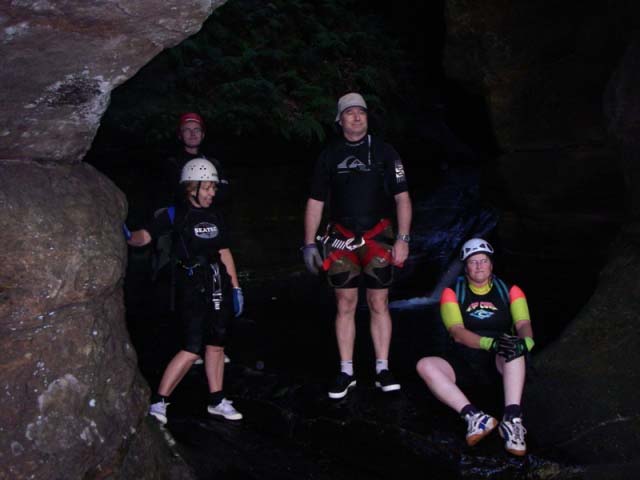 Waiting, waiting, waiting. . .How nice to sit and relax while someone else sets up the ropes (even nicer that I didn't even have to carry one this time!)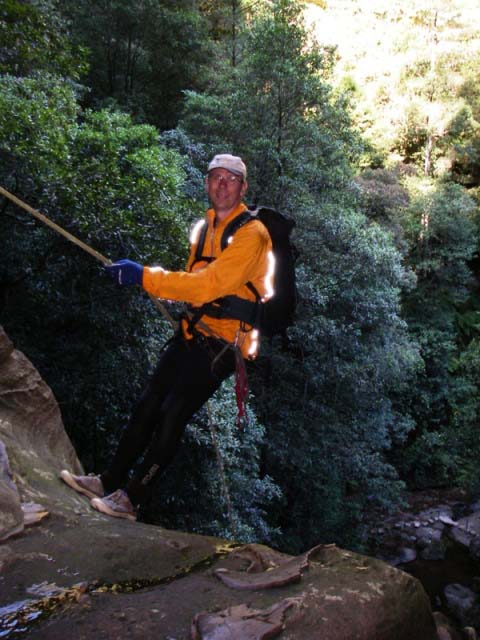 Tony heading down the top of the falls.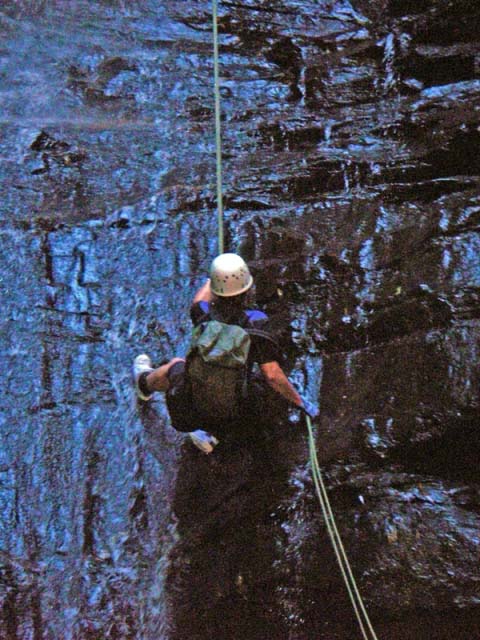 Marlene part way down.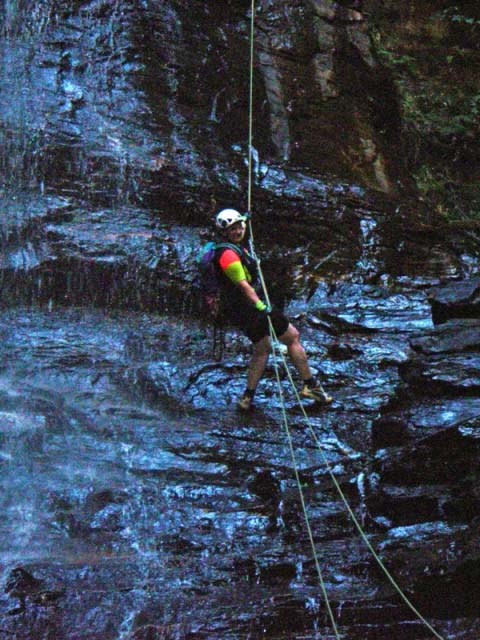 Wendy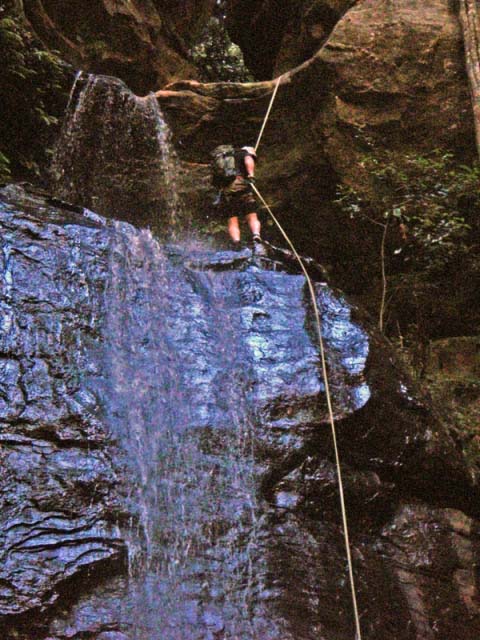 John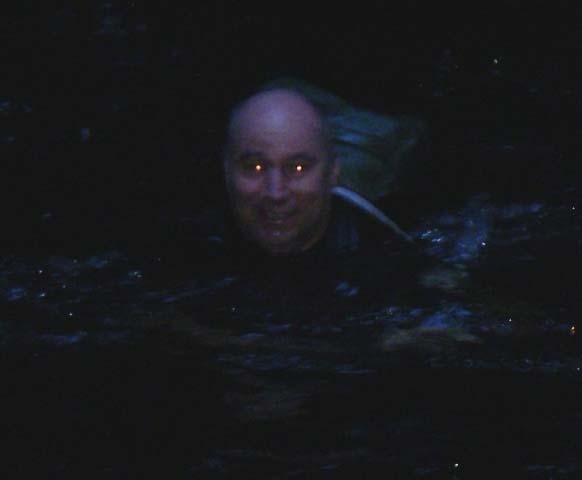 The devil wears a wetsuit....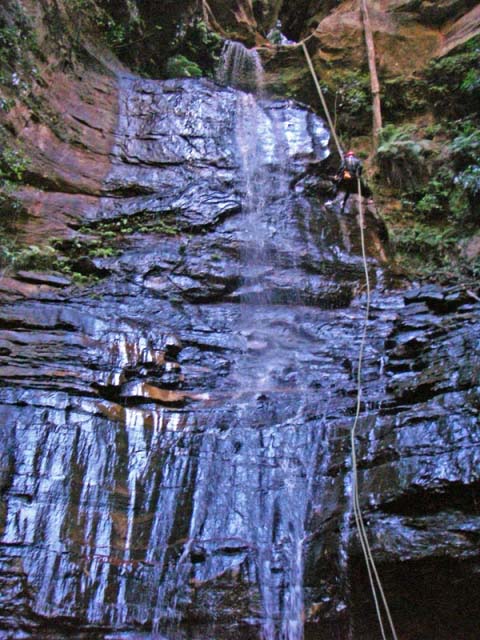 Rob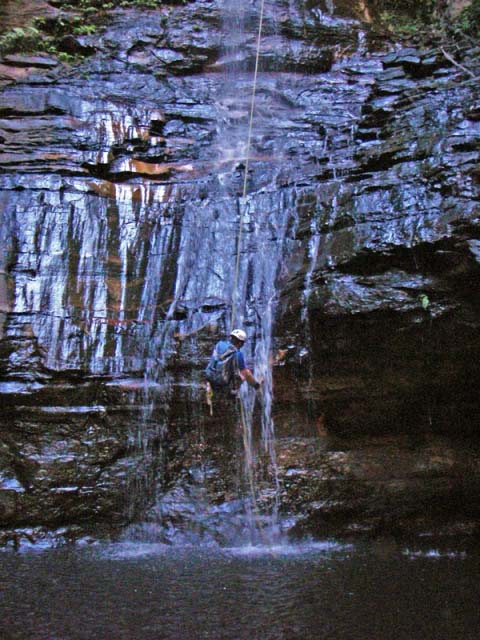 David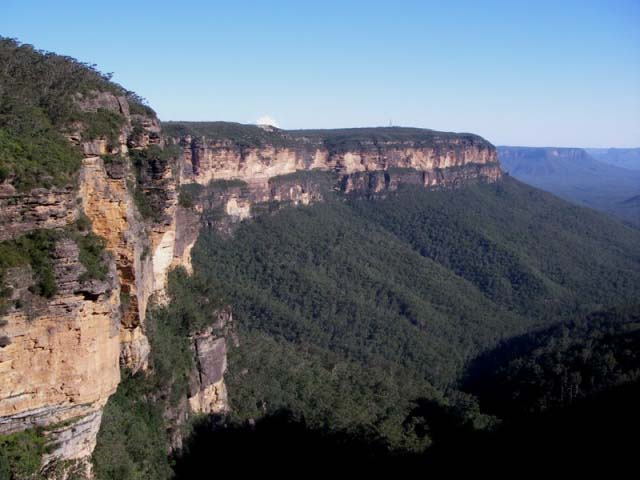 That's all folks – another look at the view on the way back up!