Boranup Forest to Augusta
October 23rd, 2004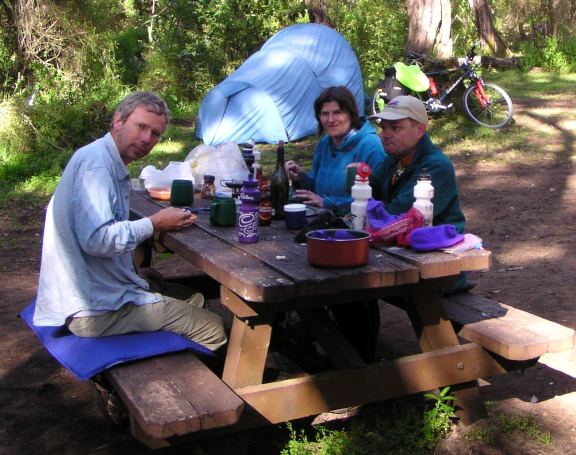 Camping in Boranup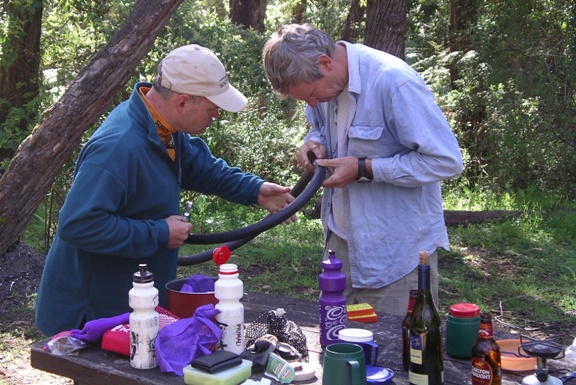 Fixing the tube from yesterday's flat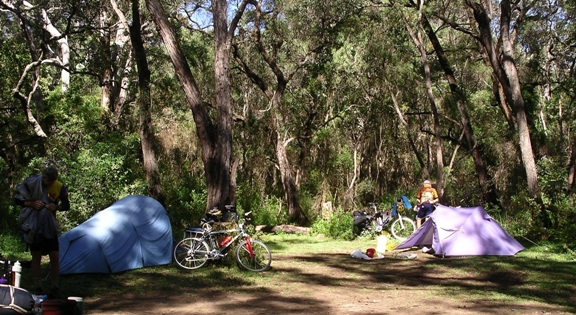 A nice camp area in the forest
First stop today was the Boranup Maze which is a hedge maze. After a few dead ends, we found the centre. I then successfully led up back out with no wrong turns (see, my memory is pretty good for some things).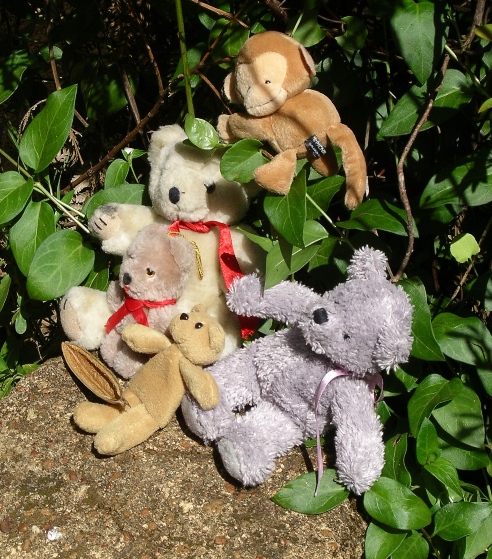 All the guys!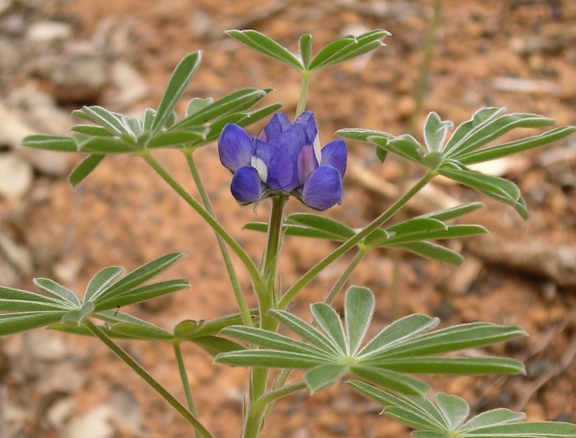 Possibly a weed as it's not a typical looking Aussie wildflower, but it was pretty anyway.
Next stop was Jewel Cave, which was another very pretty caves with many, many straws, helictites & helicmites (had never seen the mites before, only the tites). They had one straw that was 5.4m long. Pretty amazing considering how thin the are. They also has some straws that were a couple of metres long that had football size lumps of calcite at the bottom. Those straws must be far stronger than they appear!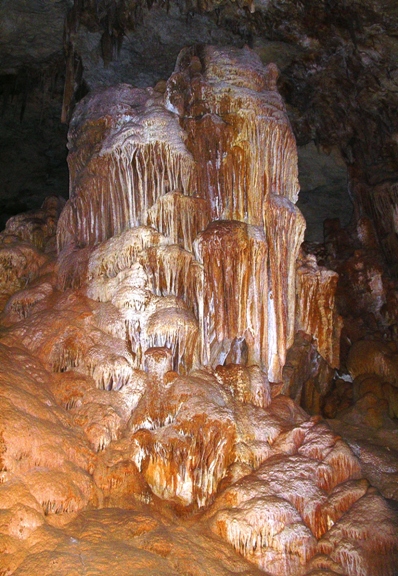 More caves (but different to the other ones)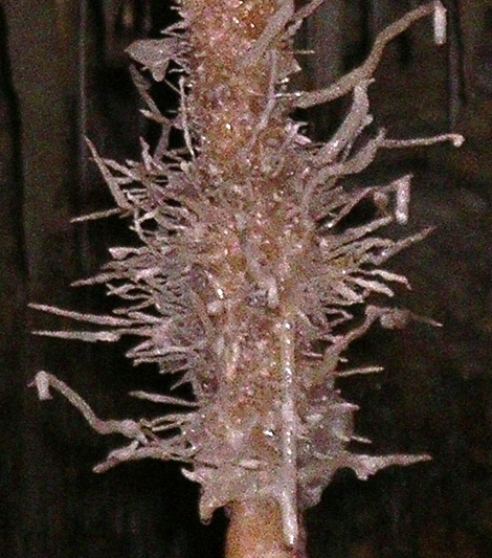 Cool formations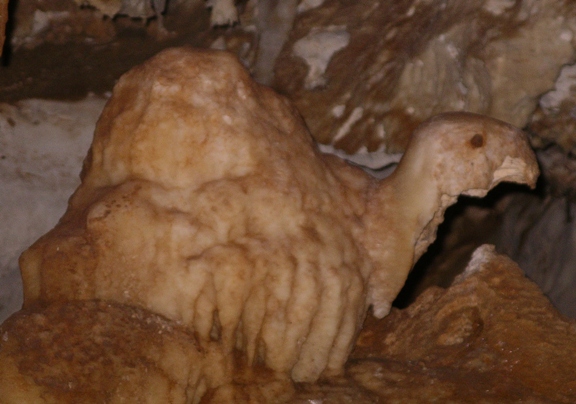 A camel!

Black Boy
After the cave, we cruised the last 8km into Augusta, only to find the caravan park has shut up shop & gone to the spring fair after waiting an hr & a half (nice grassy spot by the river, so no hardship). Anyway, we eventually gave up & went to the info centre. Lady there said it seemed everyone had gone as she'd found other places closed also. Anyway she found us a 3 br house with water views fairly close to the centre of town that was fairly reasonable, so we grabbed that.

Tony is 'cooking' fish & chips tonight. I think I'll get him to pick me up a Chiko Roll however (would you believe that Cathy - a born & bred Aussie - has NEVER had a Chiko Roll).