St Columbia Falls Hotel to Ringarooma
February 20th, 2001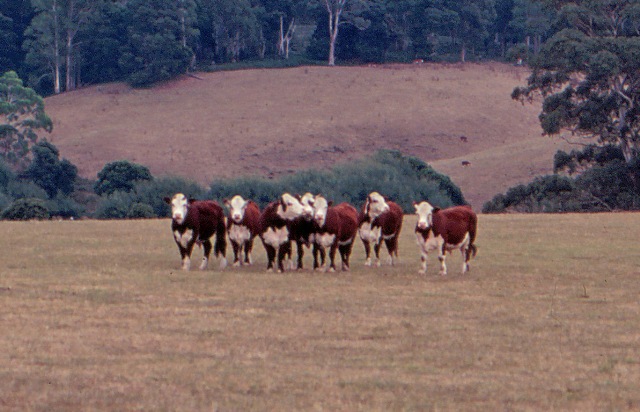 The cows came out to watch us leave...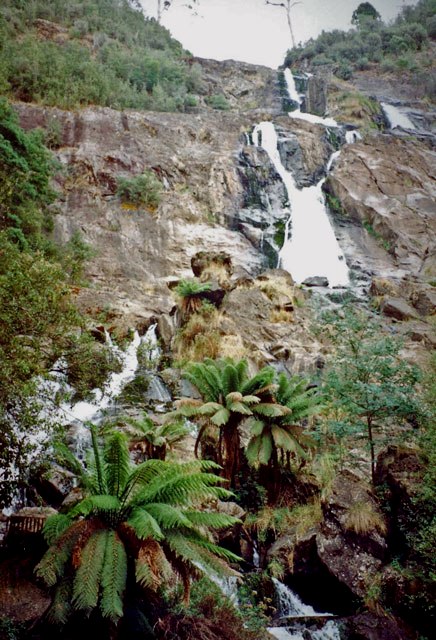 St Columbia Falls - these are the second highest falls in Tasmania.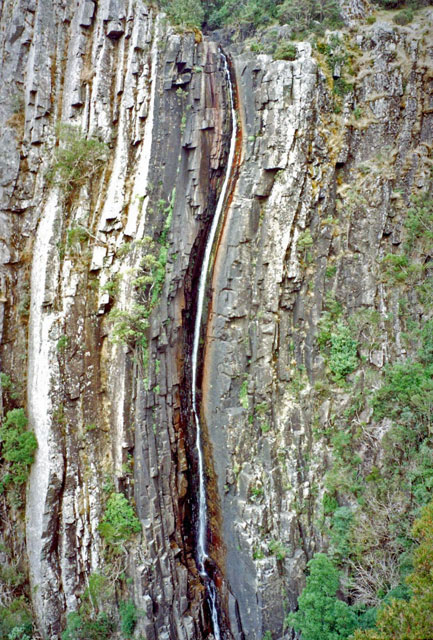 Ralph's Falls - this one is the highest in Tassie.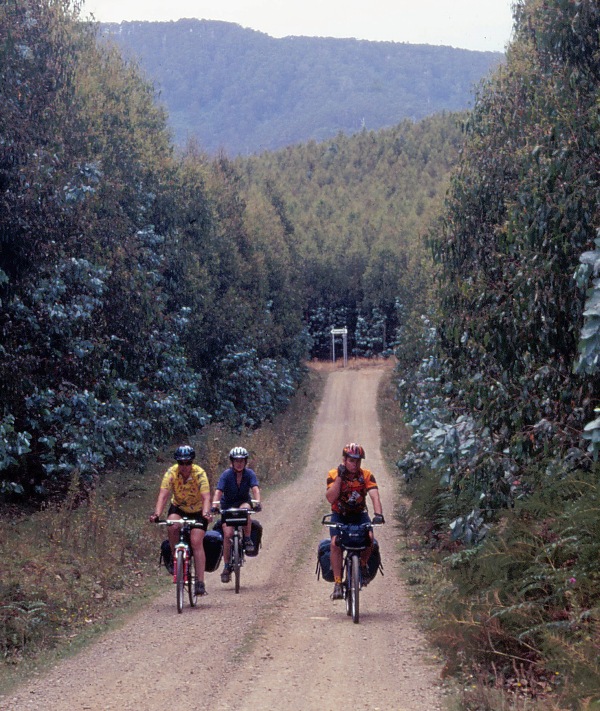 One the road to Ringarooma. Everyone warned us not to take the bone-rattler road but we ignored them. Admittedly, no photos of the worst stuff, too concerned with controlling the bike to think of taking a pic. I enjoyed the ride, but you will get a completely differnt opinion from Dilys.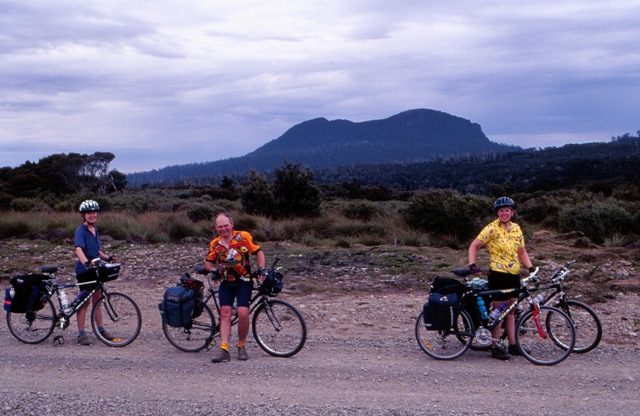 Somewhere near the top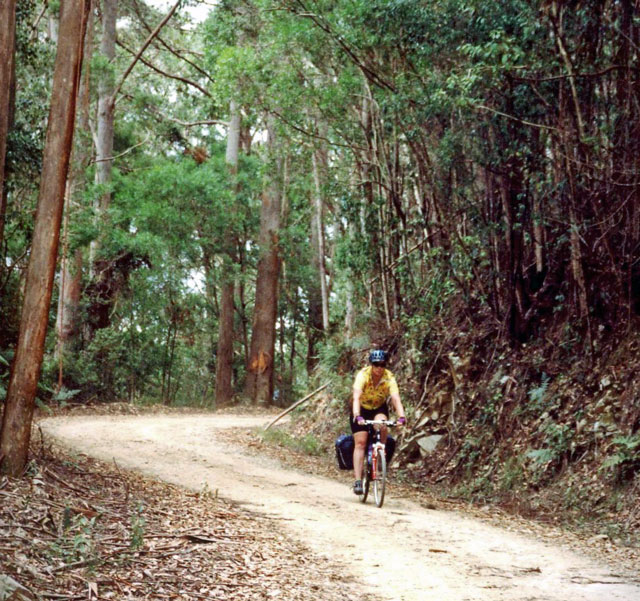 On the way down!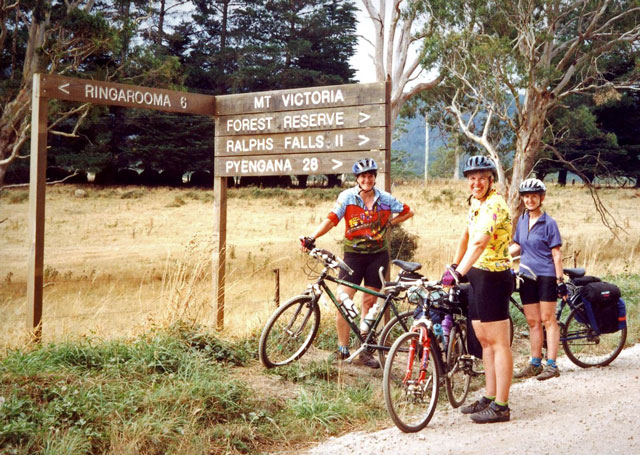 The final stretch. The beer at the hotel went down well!