Murray to the Mountains Rail Trail
June 2004
June 2004 saw us heading south to do the Murray to the Mountains Rail Trail. Being silly we figured we'd do it mid winter! Leaving our cars in Wanagaratta we got a lift to Bright with bus-a-bike.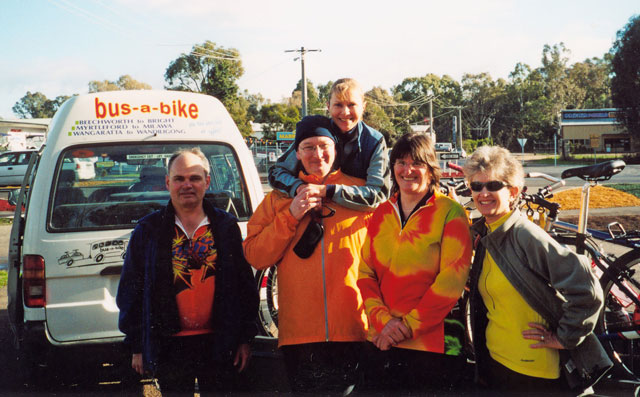 The day started off beautiful and sunny as you can see. Unfortunately it was all a sham! The sun quickly went and hid.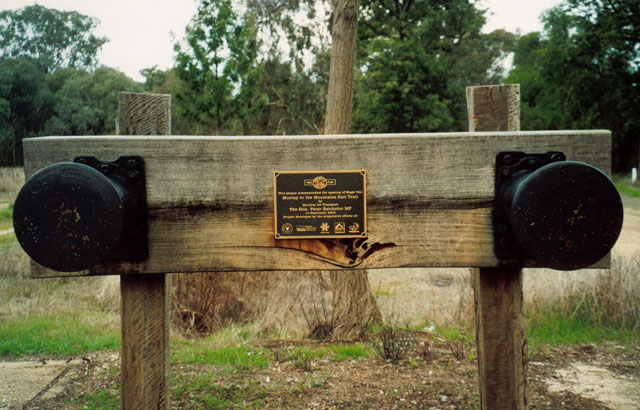 The official start of the rail trail.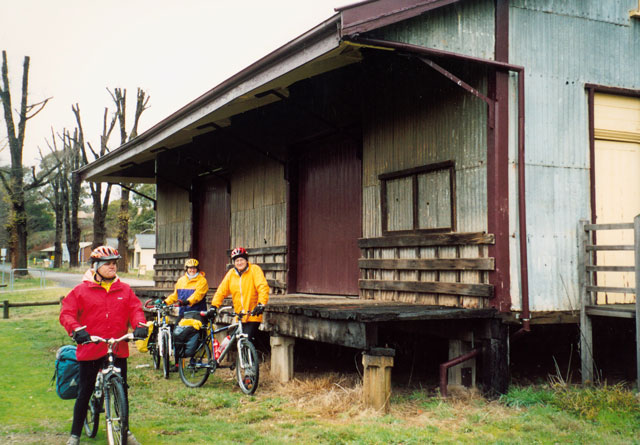 Some old station....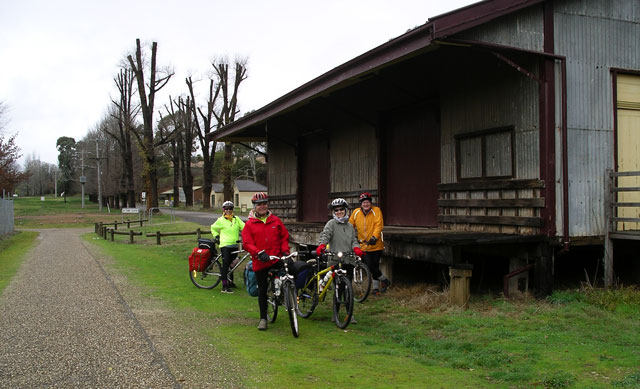 Ready and raring to go!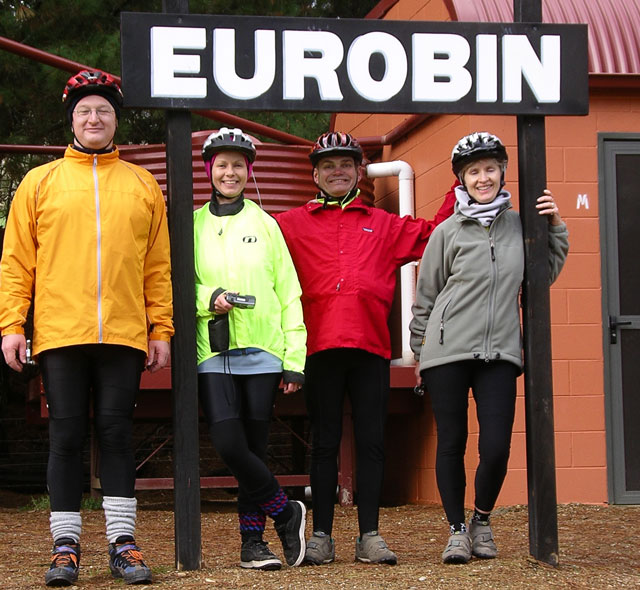 Photo stop. Nice pic of Melissa, but....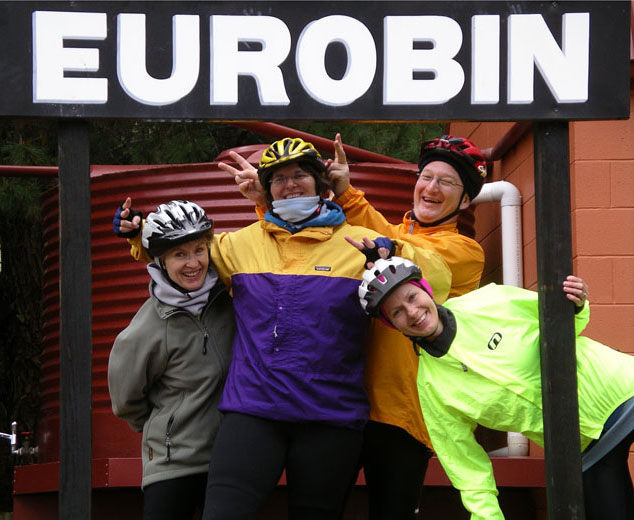 Fun and games!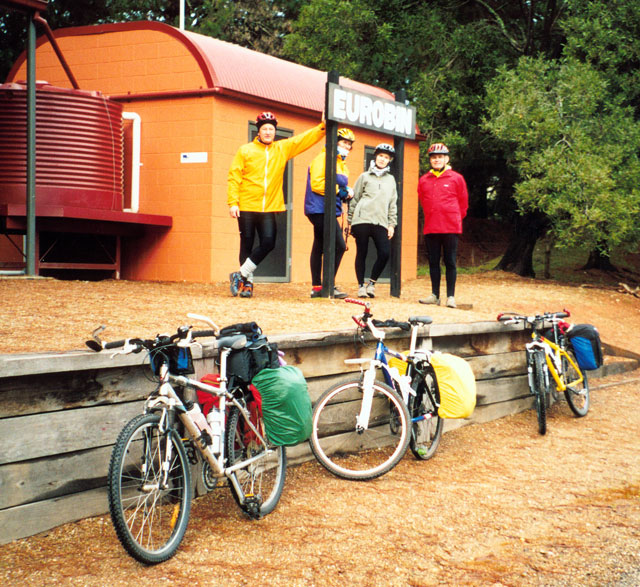 Another shot!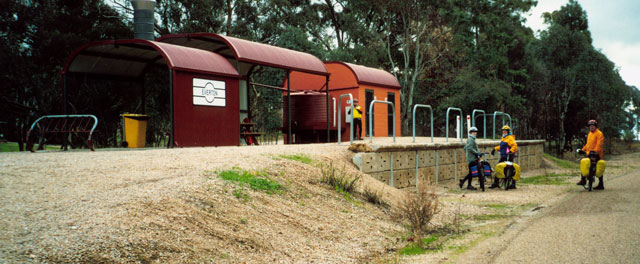 Ah well, it was a photo stop...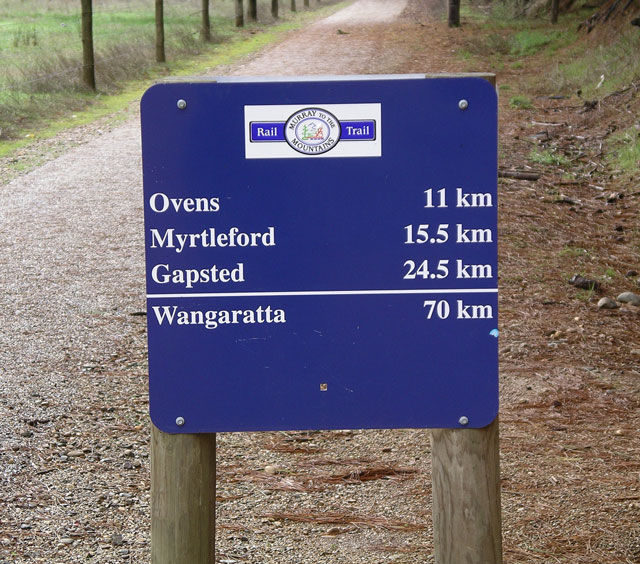 Ahhh, only another 11km to warmth!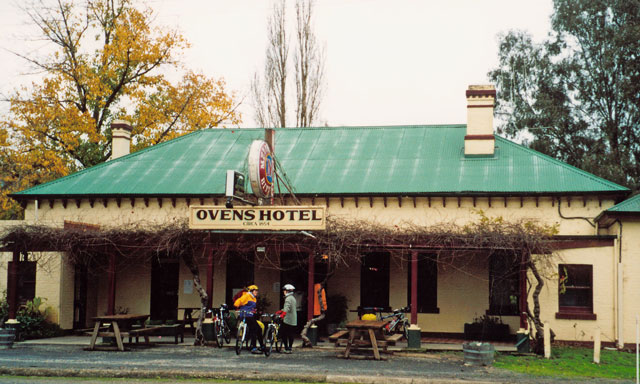 "Home Sweet Home" - well at least for that night!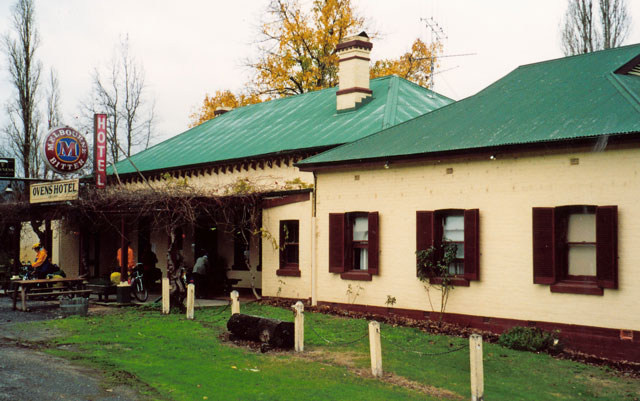 A classic country pub!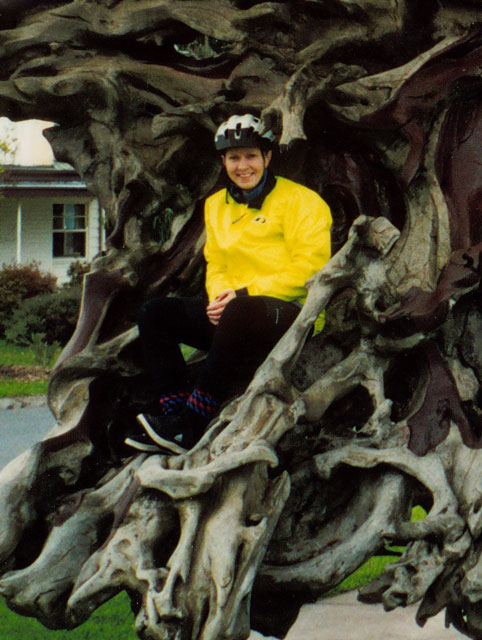 Another photo stop! I think this is at Myrtleford.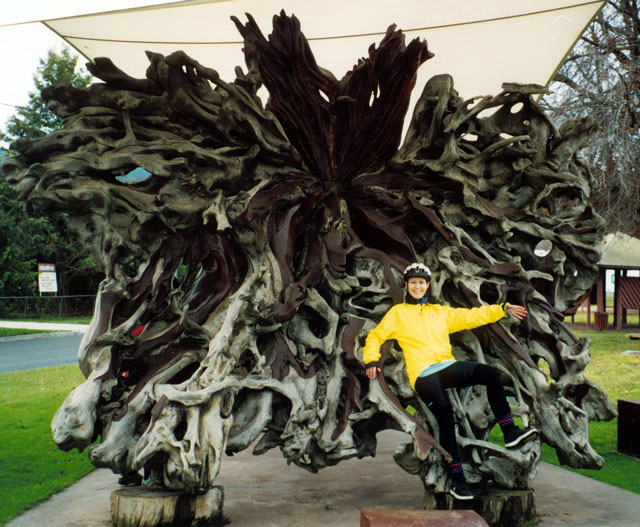 Melissa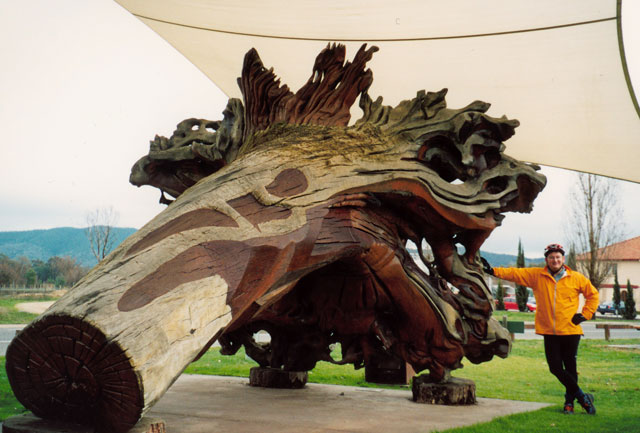 Greg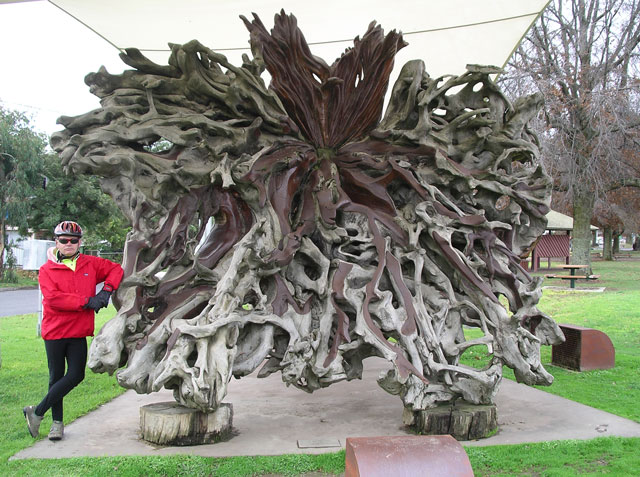 Rick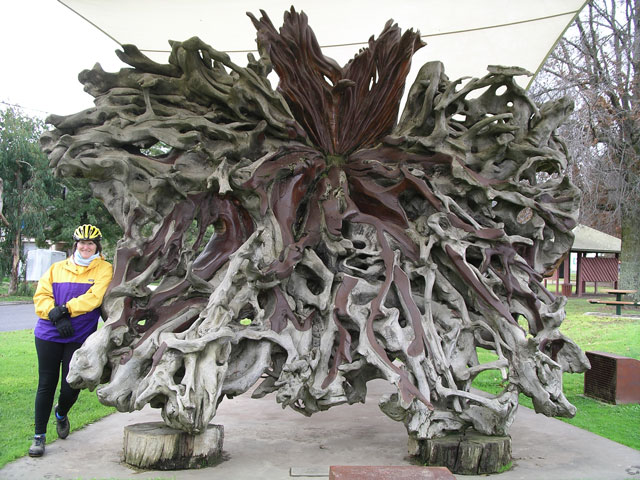 Wendy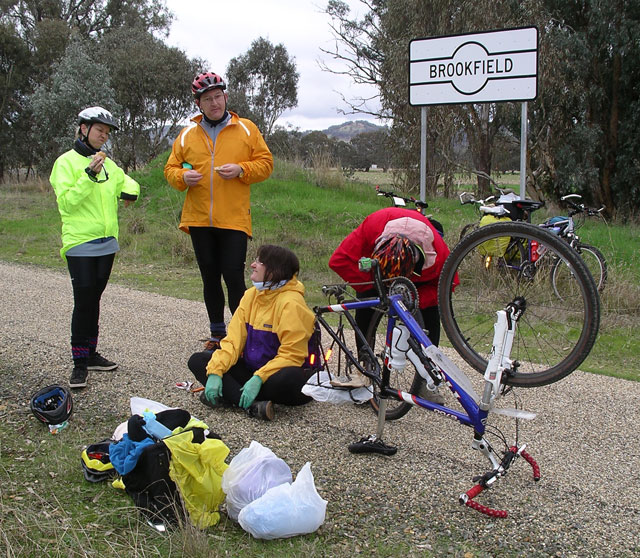 Bet you'd never guess whose bike this is upside down with the flat tyre....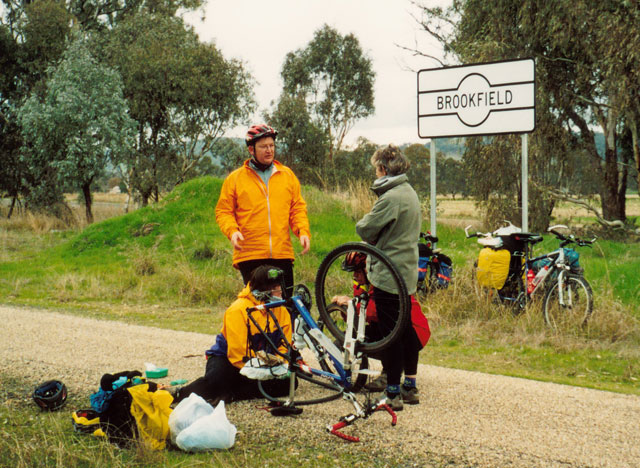 Give you a clue....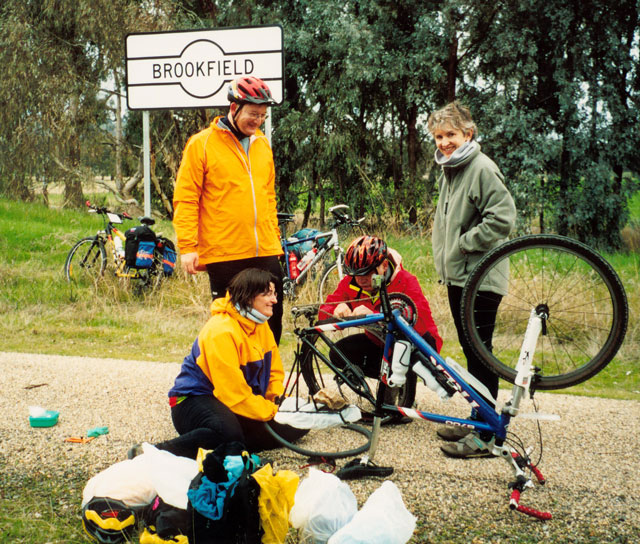 It doesn't belong to my personal mechanic.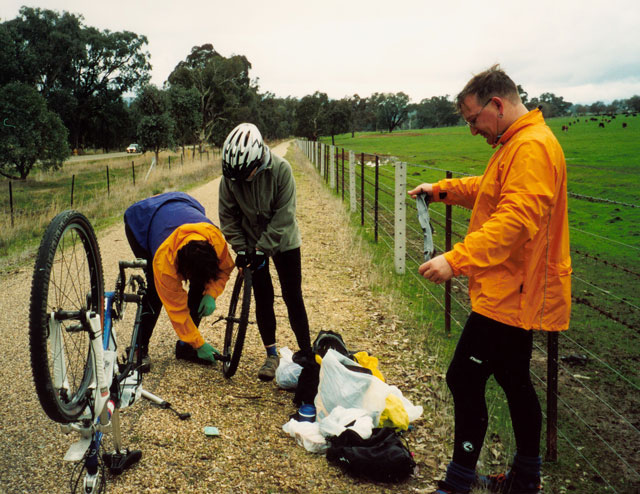 Ummm, no, this isn't the same place. Yep, another flat!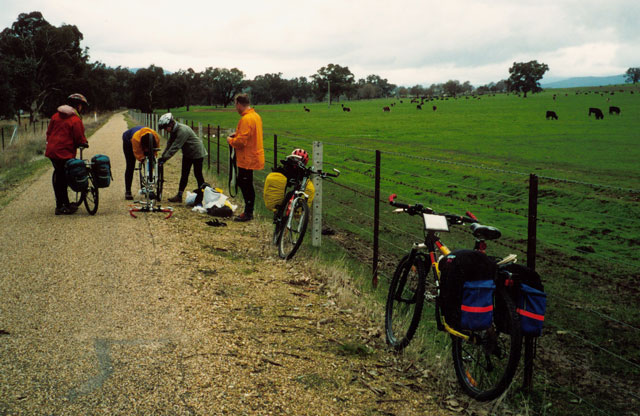 But it seems like my personal mechanic has decided to look on for this one.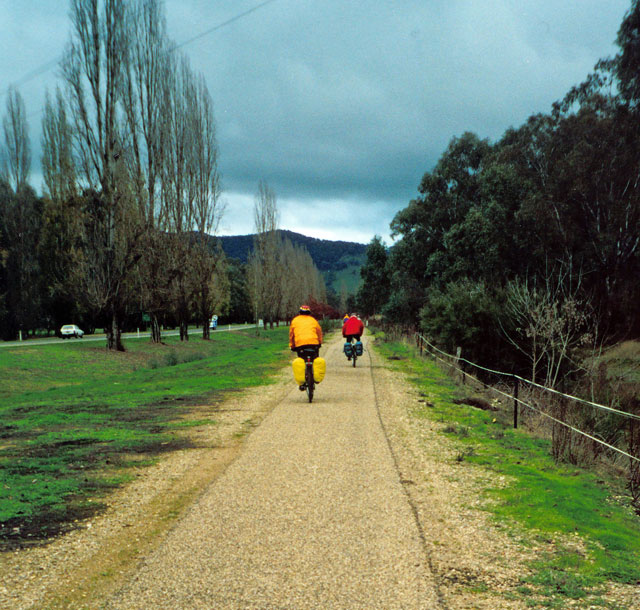 Riding along....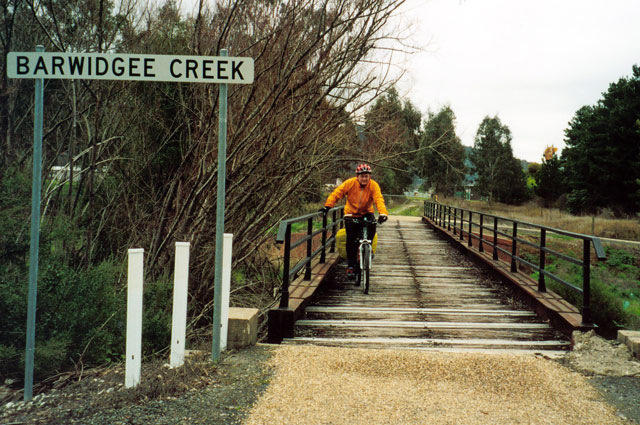 Greg at Barwidgee Creek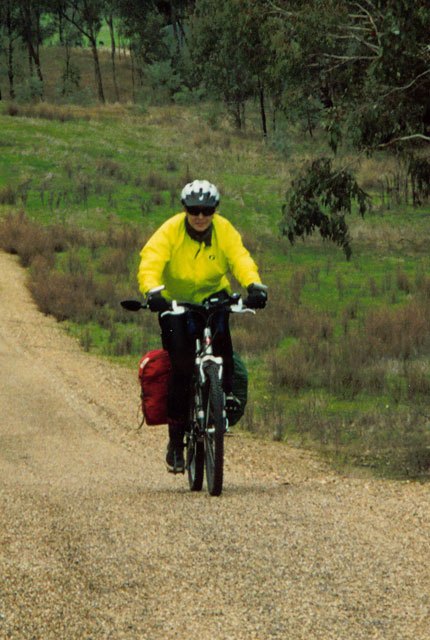 Melissa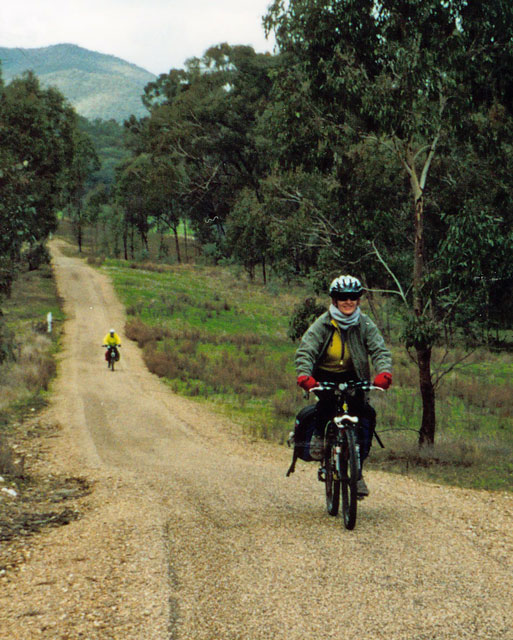 Dilys - all rugged up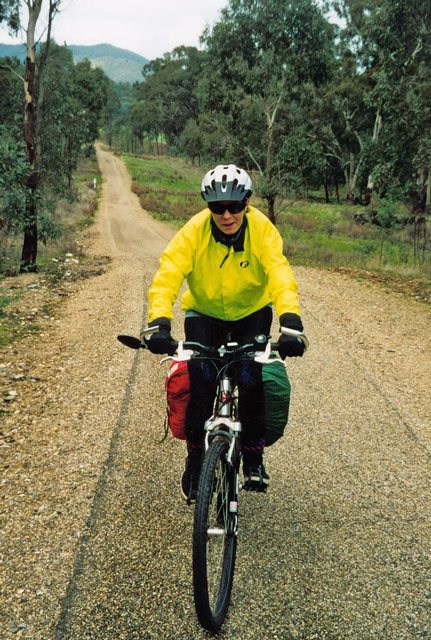 I wonder what she's thinking????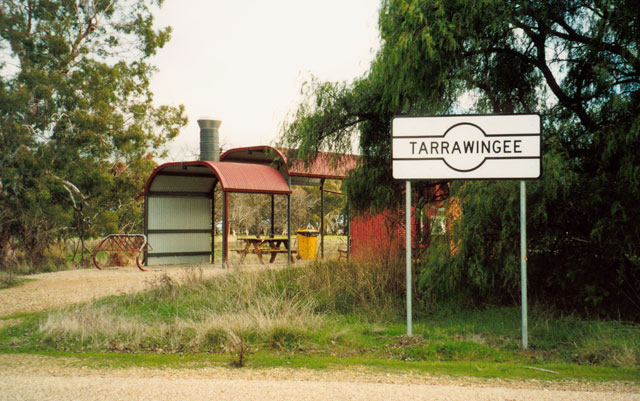 Tarrawingee Station (or what's left of it!)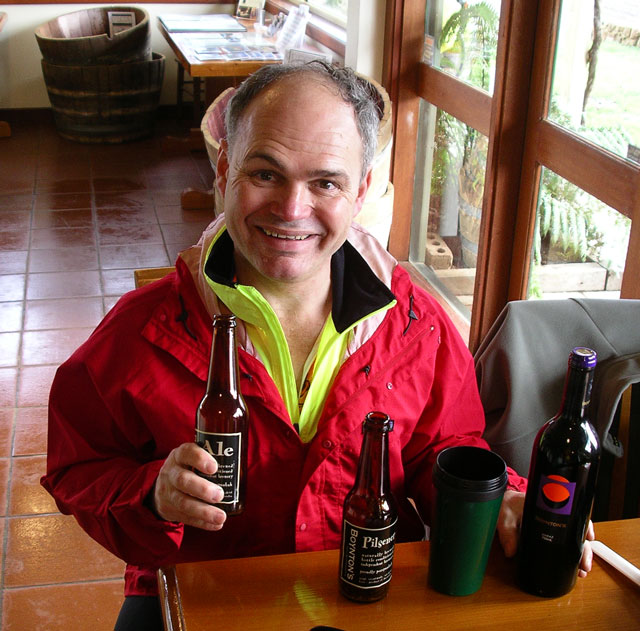 Will I have beer, beer, coffee or wine?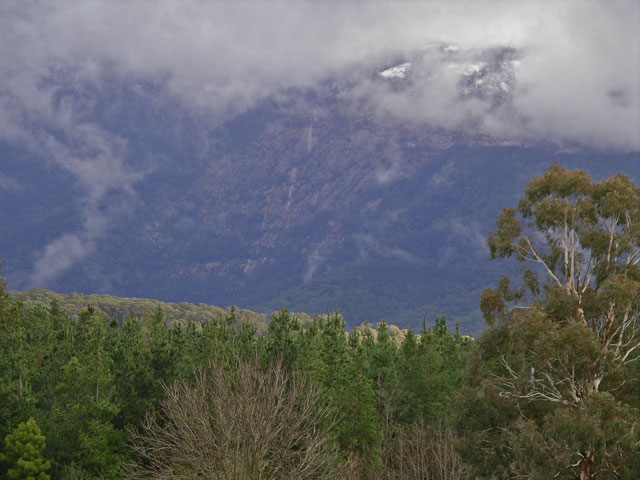 A spot of scenery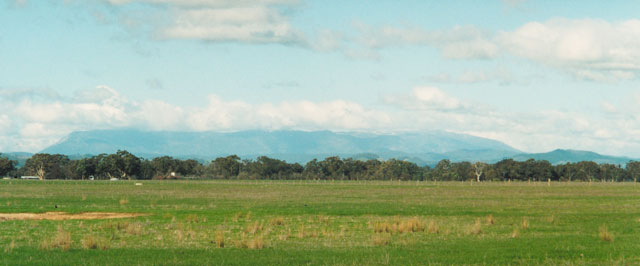 Ditto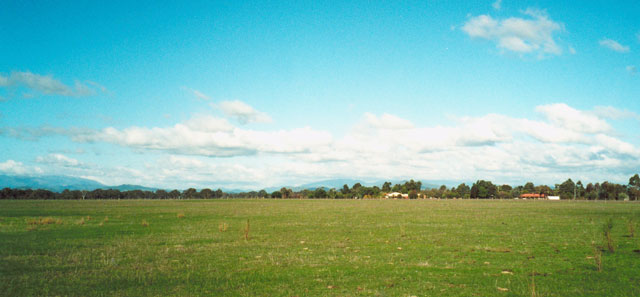 Ditto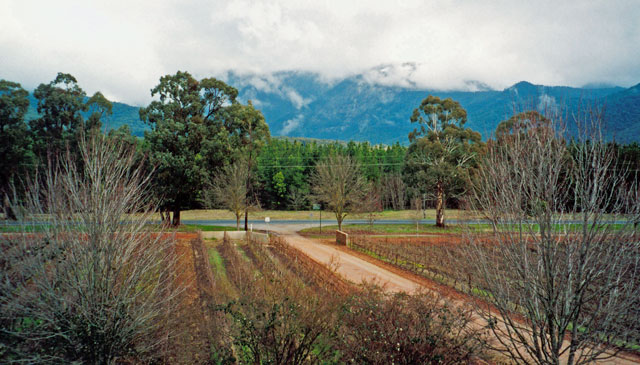 And ditto!