Ranfurly to Lauder
March 16th, 2006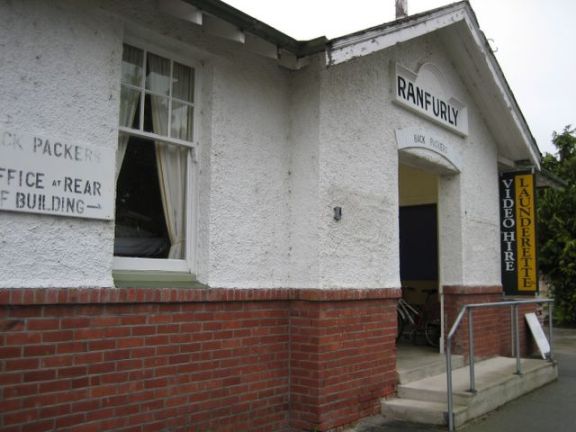 The Old Post Office Backpackers where we spent the night in Art-Deco Ranfurly where we shared the backpackers with a dog, a cat and a mouse. I didn't pat the mouse...and when we told the owner she was horrified, and took action (now I feel guilty that they were going to trap or poison him).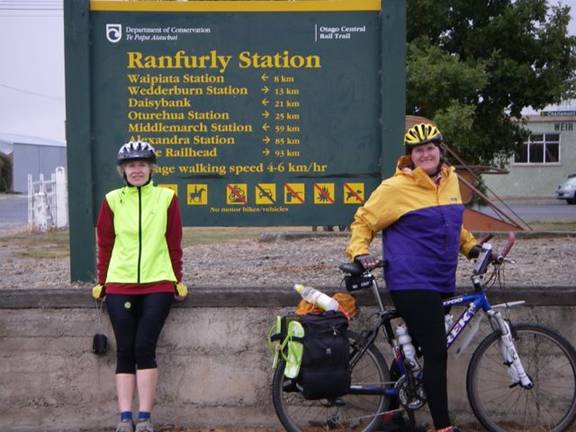 As you might be able to spot, it was a tad chilly this morning....I'm even wearing more layers than Dilys!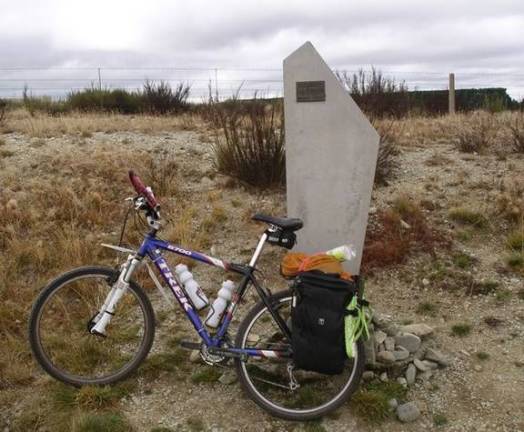 This is the high point on the rail trail. After 3.5 days of uphill, it's now downhill (woohoo!) all (well most) of the way. I can tell you that the road looked level at this point, but as soon as I hopped on my bike after taking the photo I flew down the hill I could not see!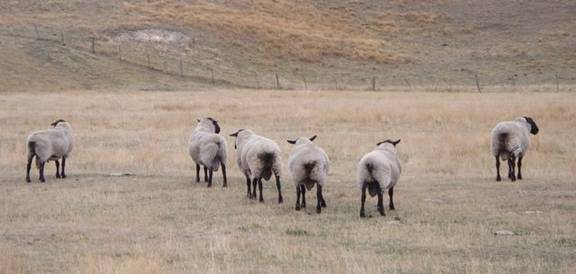 More of those sheepy fellows, but with black legs and black faces. Don't see these in Australia! As you can see, they don't seem to like getting their photo taken!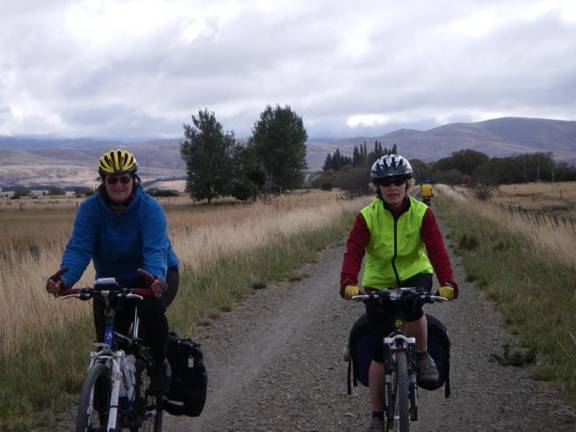 Still cool, but the raincoat's gone. As you can see, we aren't the only cyclists. Everywhere we stayed was full of cyclists!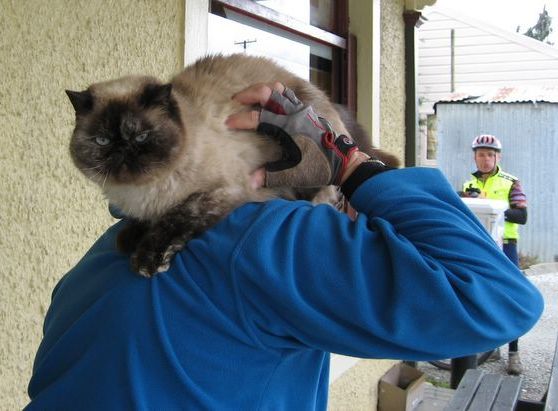 One of the locals that I made friends with....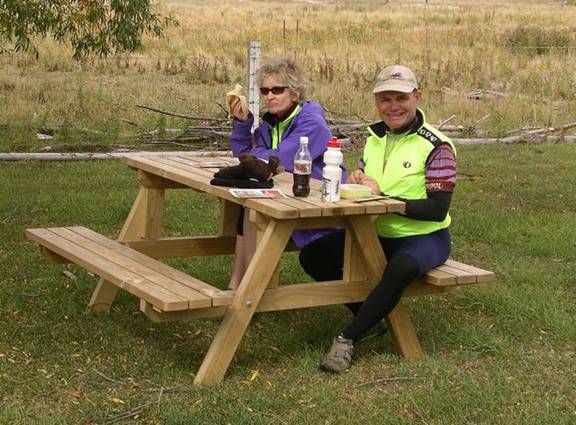 Lunch at Hayes Engineering Works. Famous among farmers for something called a 'wire strainer'. We might have ridden straight past if the lady in ummm, "some town" hadn't recommended it as a nice place to have lunch.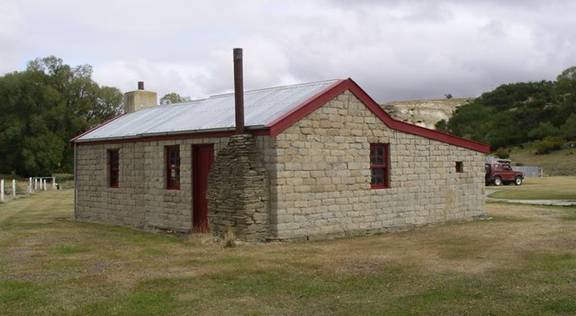 So after we had lunch, we looked around. This is one of the old buildings at Hayes.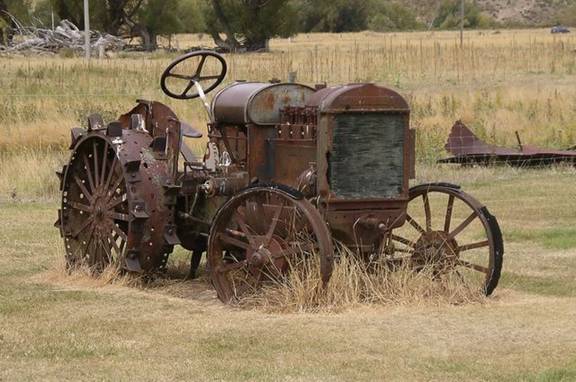 …I don't think this works anymore.....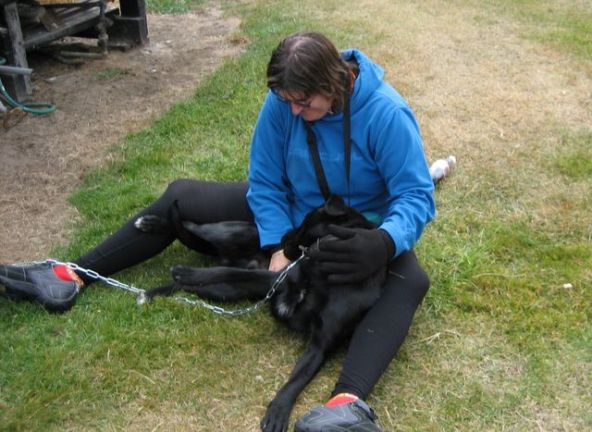 Ah, another local that needed a good scratch!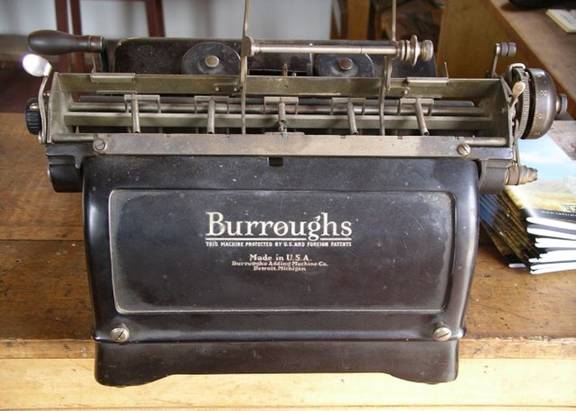 I saw this and dithered about taking a photo, but in the end, ummm, what can I say....an early Unisys computer....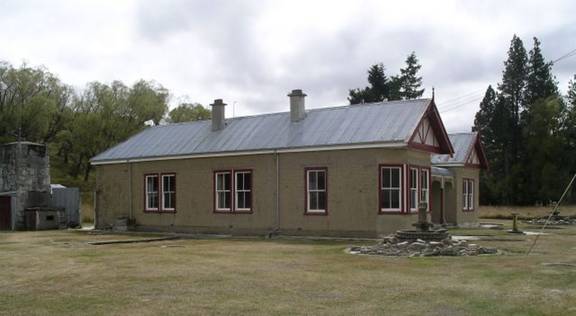 This was the house that the Hayes family lived in. Looking around you could see that it must have been a very beautiful place to live in its heyday.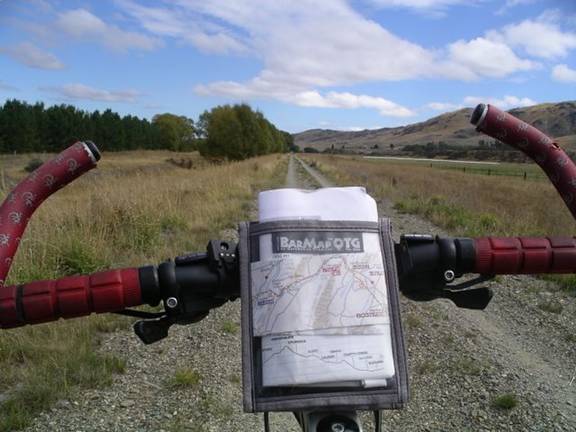 Back on the track again, and what more can I say but, "Way to go!"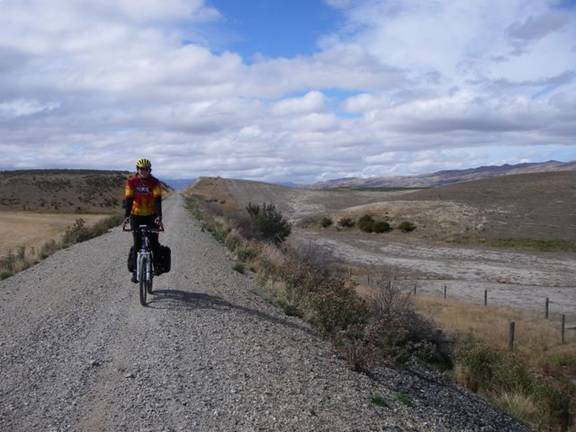 As we had mostly downhill, I decided to cruise as far as I could without pedalling...just about stopped here.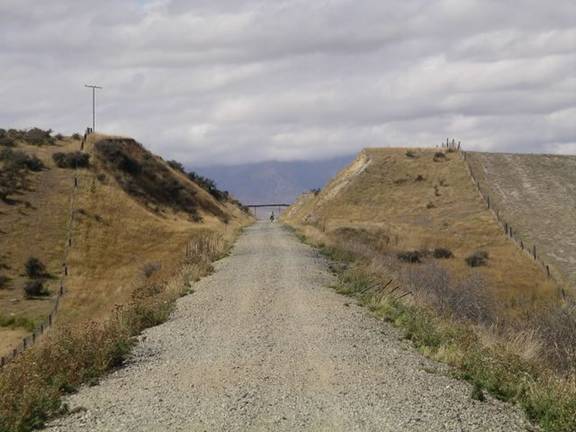 And here comes Dilys, who had either added a layer or stripped off a layer.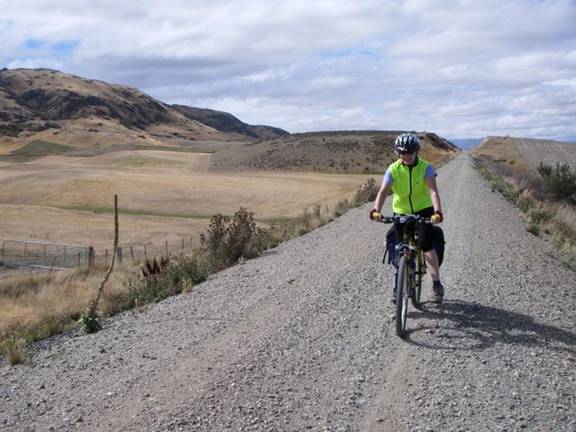 Stripped off a layer by the looks of it. Ah, and a flash of memory here. She remembered to sunscreen her arms, but not her legs.....Later – very red calves.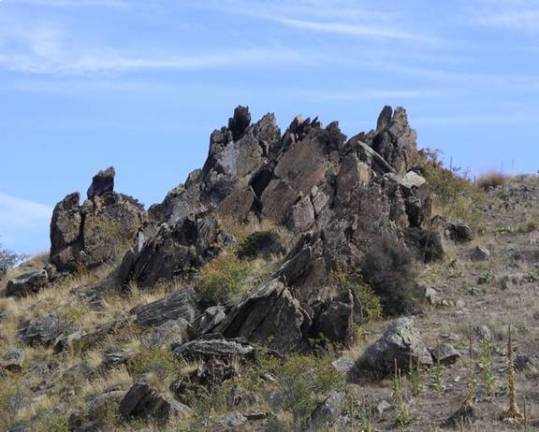 Schist, schist, schist! Schist everywhere!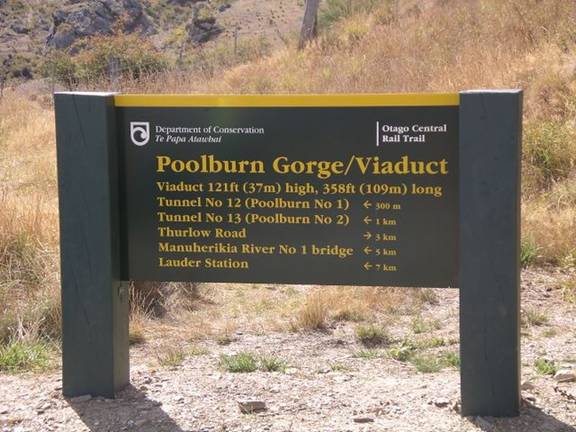 Only 7km's to a shower, but in that 7km is supposed to be the best part of the track.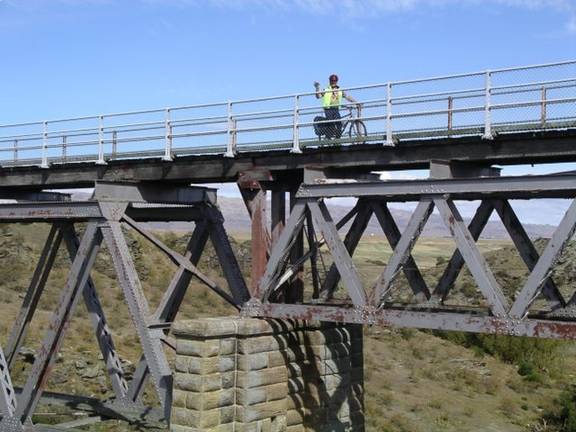 Hmmm, seem to have a lot of pictures of Rick crossing bridges!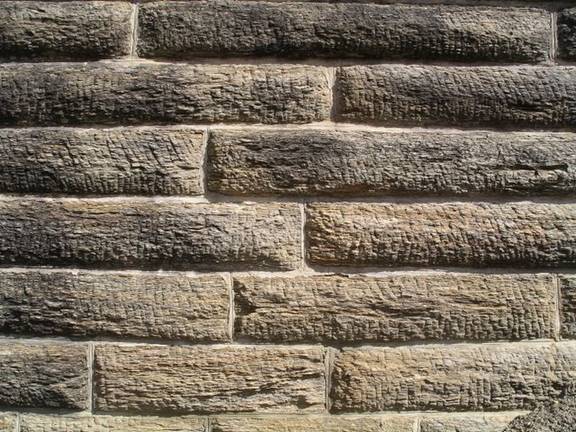 Closeup of those bridge bricks (sorry, viaduct bricks!)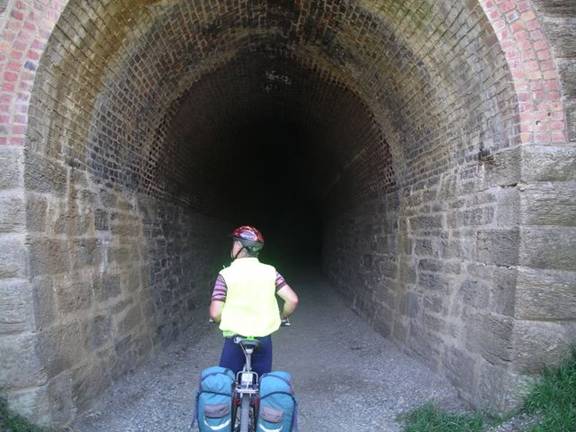 Tunnel number two...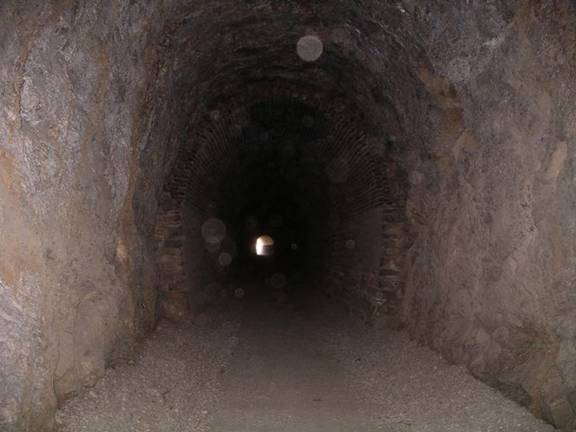 …was also dark, but it also had light at the other end.

And yes, we walked through all of them…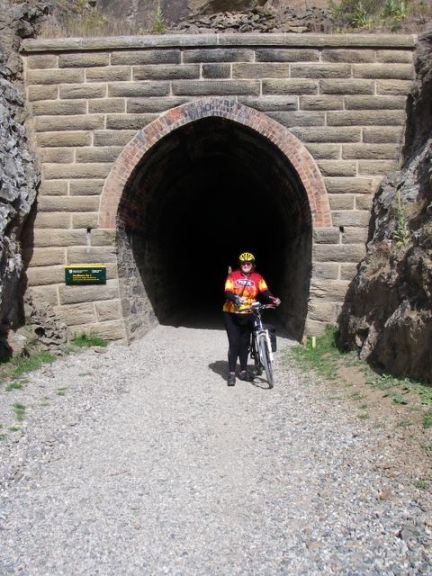 Aren't we good?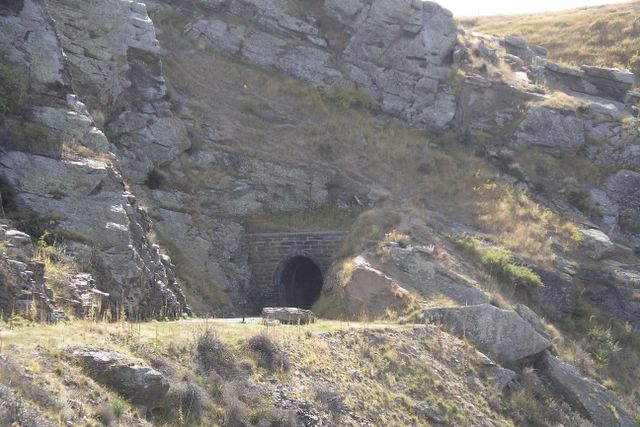 Tunnel number three!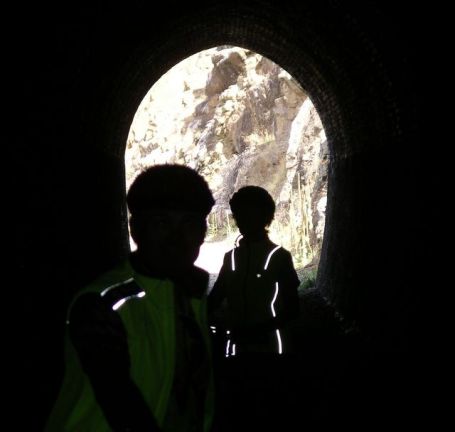 ..was also dark…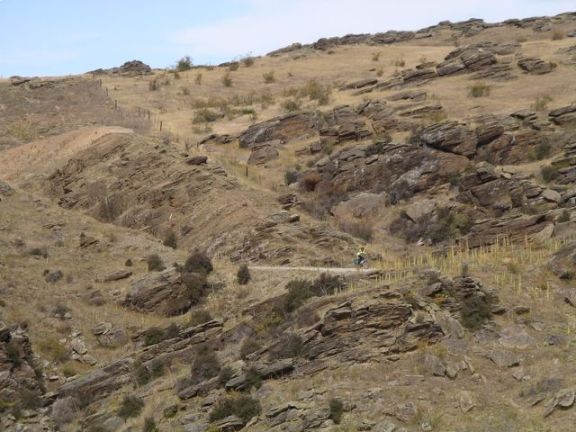 And on the other side, we rode through pretty rugged country…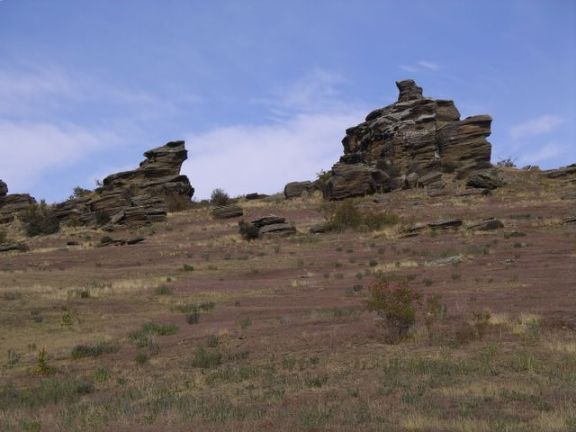 …with more funky rock formations.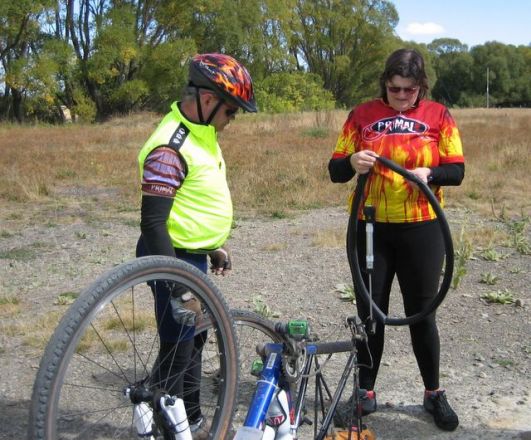 Flat number three....back tyre this time...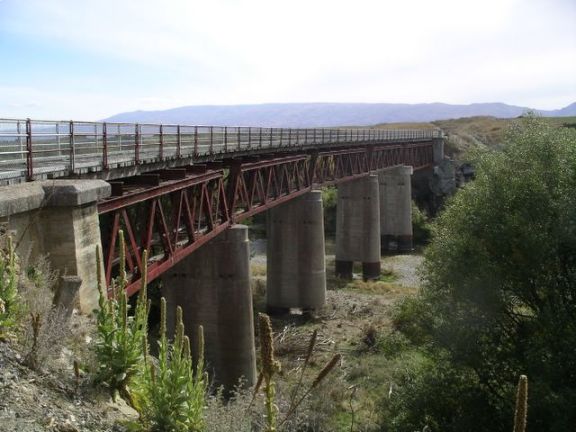 More viaducts….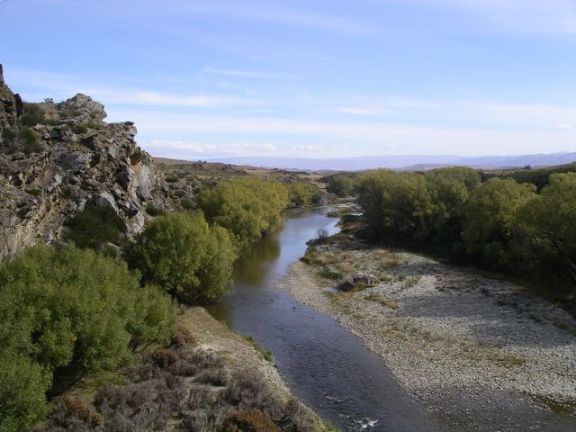 …and a pretty stream.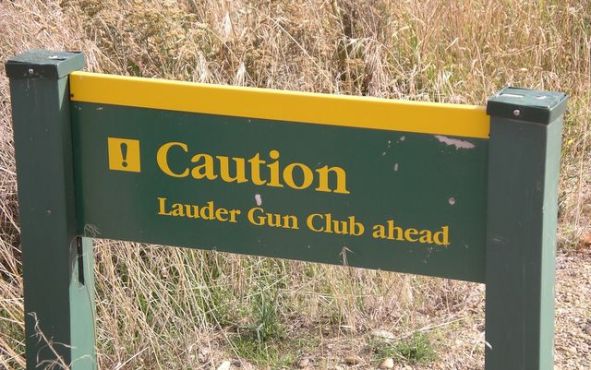 And finally we get to Lauder to be greeted with this. What the?!?! Ride past with heads ducked and pray?