Hanging Rock - Blue Mountains
July 29th, 2006
July 29th was a beautiful, clear, sunny winters day. The perfect day for a ride. We started with a cuppa at Blackheath before heading off.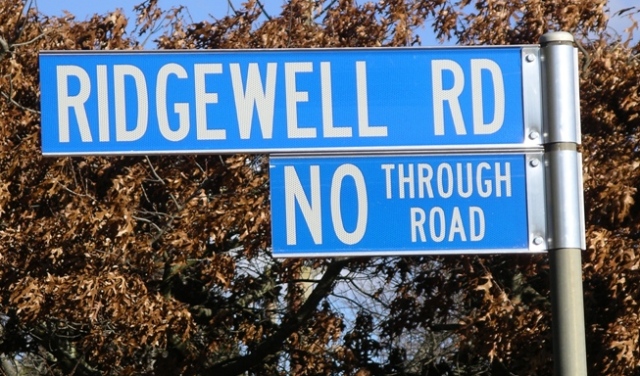 The ride starts at Ridgewell Rd. There are no signs to indicate that Hanging Rock is out there, but it's definitely not a secret as we saw several other bikers and some bushwalkers.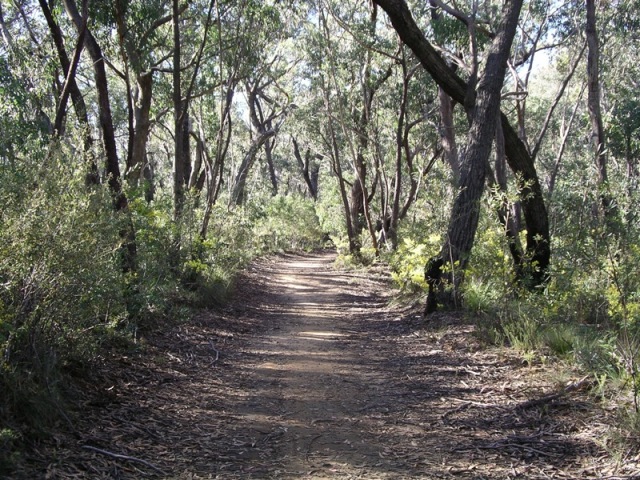 After some really smooth dirt, the road turns into your more standard Blue Mountains firetrail.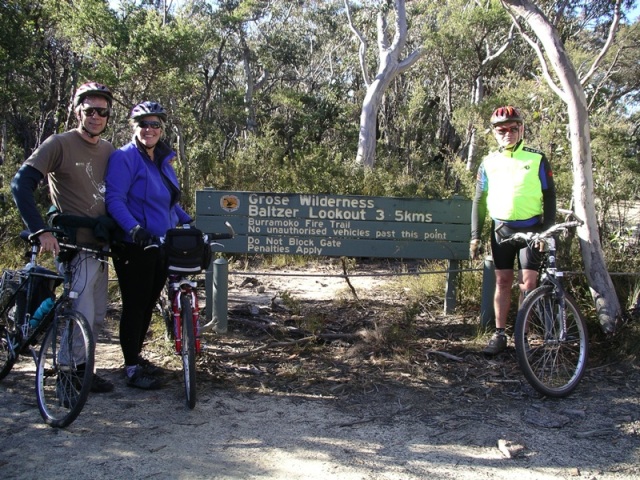 After 5-6km you get to a locked gate where you have to lift your bike over the fence. Sigh...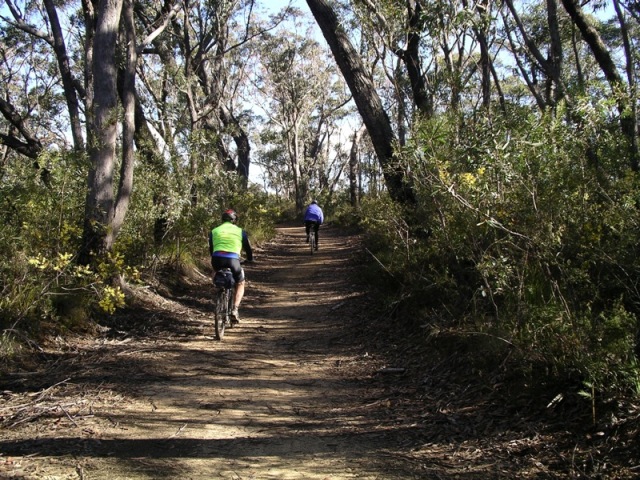 There is more undualting fire trail before climbing a small hill and getting a nice downhill run on the other side.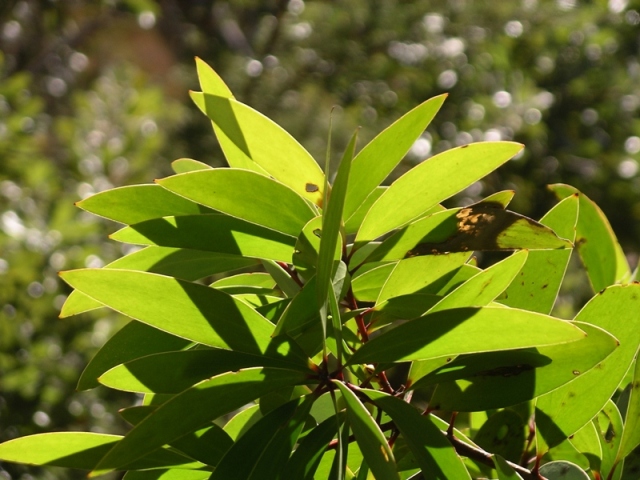 As always, I'm a sucker for sun shining through leaves...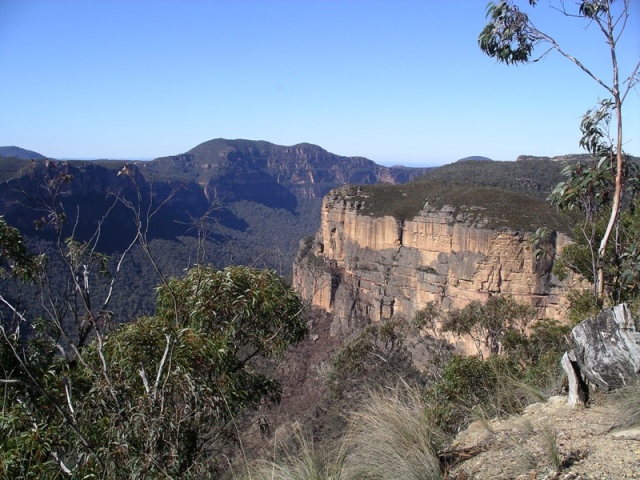 After riding 8 or 9km, at the end you are presented with a glorious view.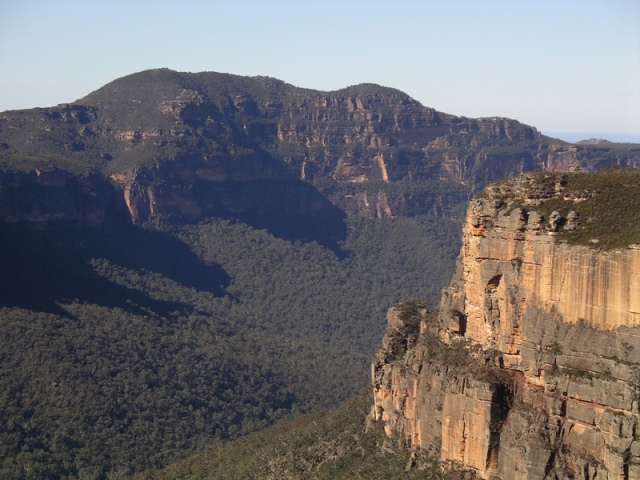 Stark orange sandstone cliffs, and the Grose Valley.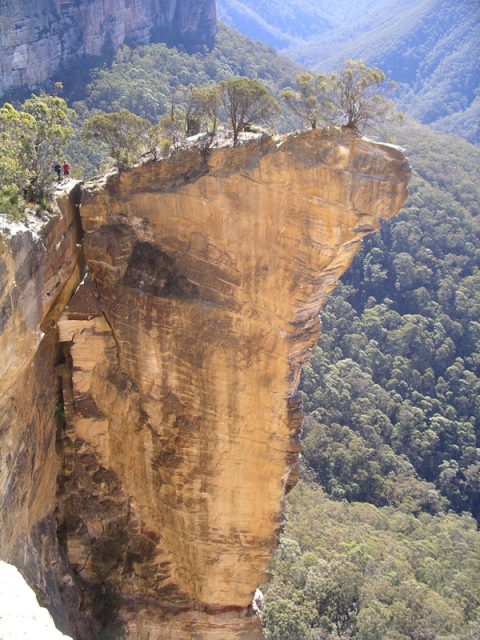 A bit of a scamble down a steepish track (challenging in bike shoes!) and you get to Hanging Rock. The gap in front of the two people in the photo is not that large, but the drop it descends to requires quite a 'leap of faith' to get out to Hanging Rock. I've been out to the end before, but in bike shoes I decided to give it a miss, as did the others.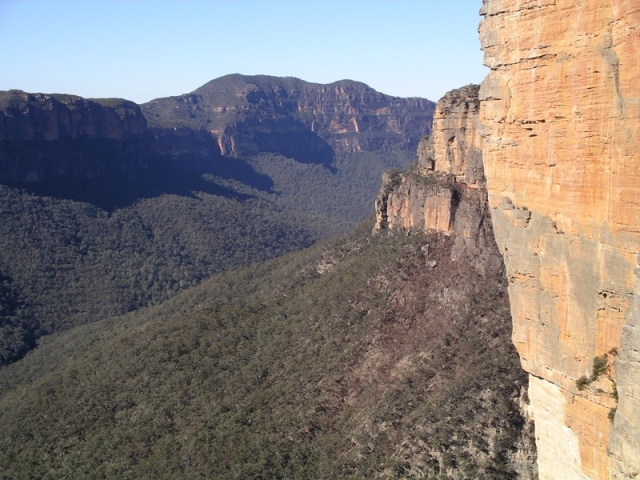 Looking out to the left you have a massive sanstone cliff and Mt Banks in the distance.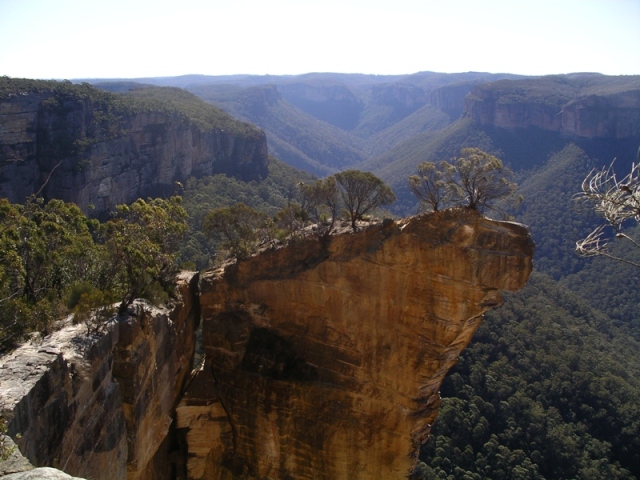 Really spectacular.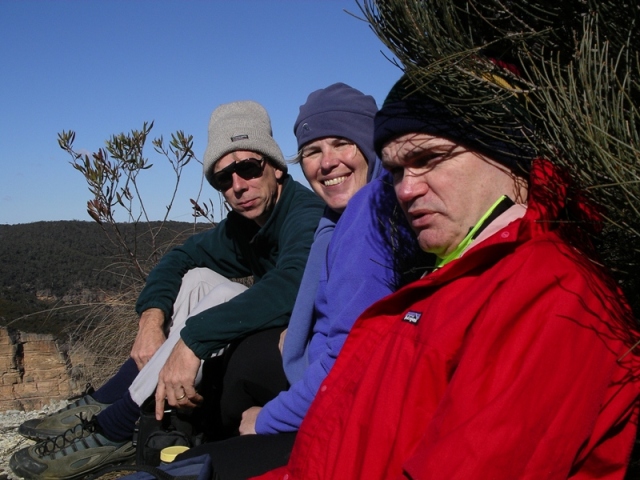 Lunch with a view. Yep, although sunny, it was windy and therefore rather chilly.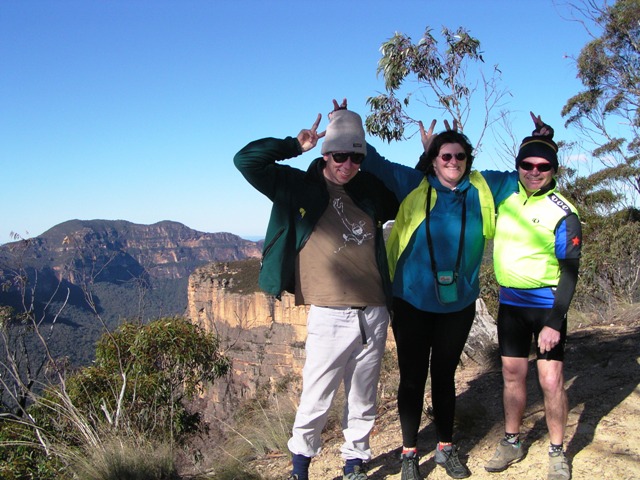 Rabbit Ears everywhere!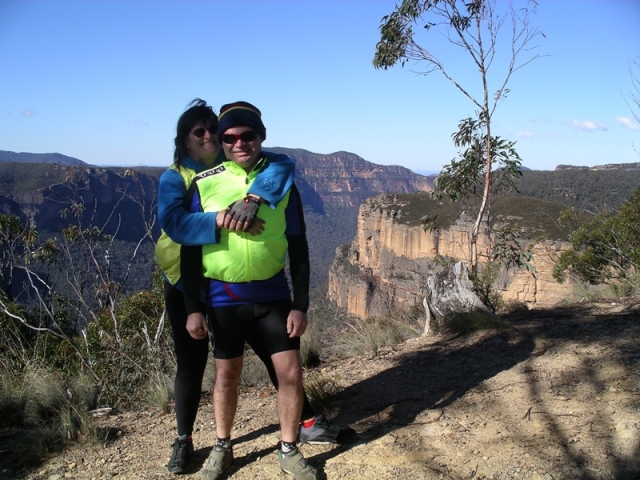 Wendy & Rick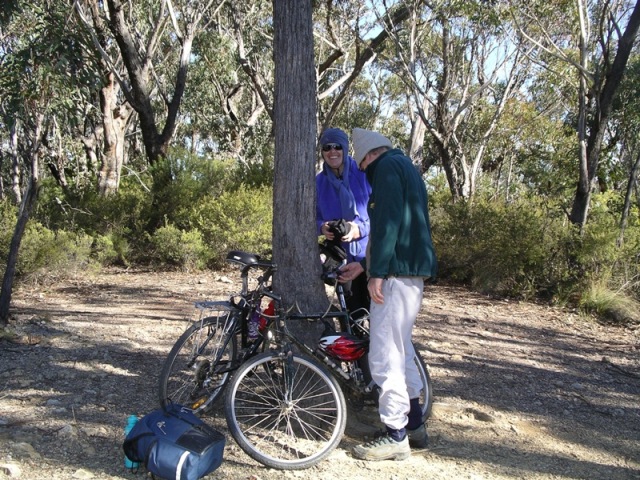 Cathy & Tony, ready to rock'n'roll and head back.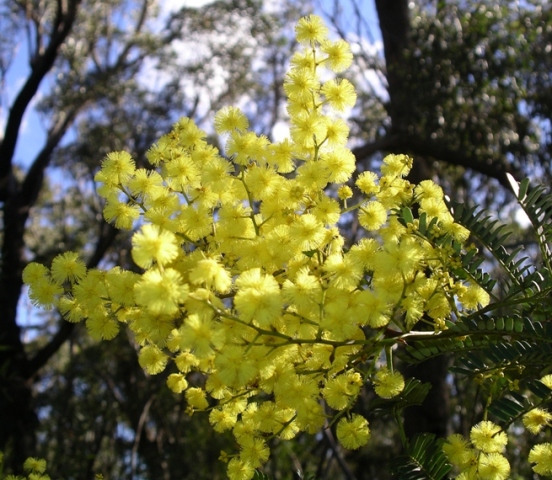 The wattle is absolutely spectacular this year. It was blooming everywhere along the track.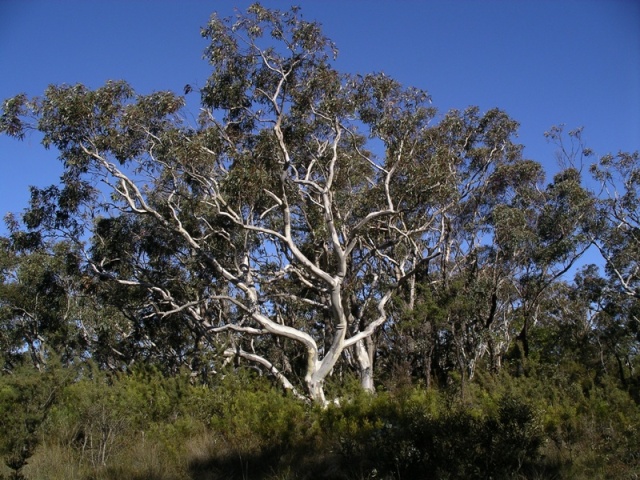 And of course the usual twisted trees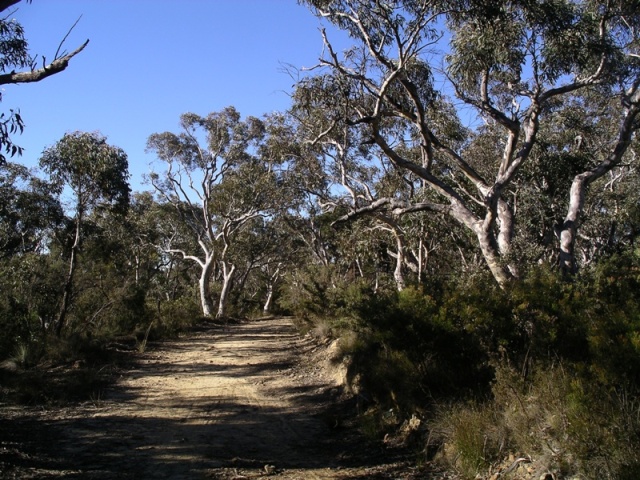 All in all a nice ride...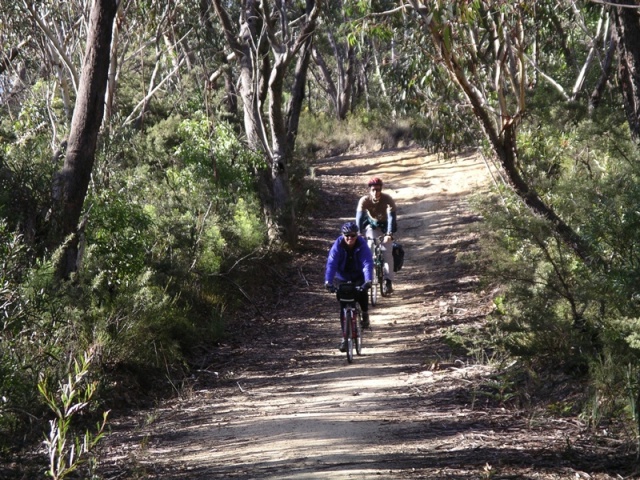 ...along a reasonably easy fire trail.