The Rest
October 27th-29th, 2004
The trip to Busselton was quick, with nothing much on the way - except farms & hay bales making life miserable for me (and Cathy & Tony). More silly cows where I had to prove to Dilys my magical 'cow whisperer' properties. When I started going "Here boy! Here boy!" she was sceptical - They're not dogs", but over they trotted :-)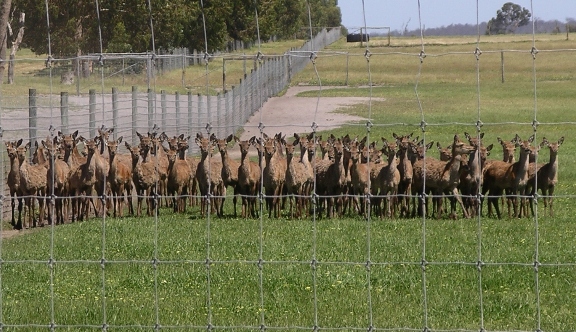 These guys were almost as interested as the cows are. I'm not laying claim to being a 'deer whisperer', but they obviously don't see cyclists every day!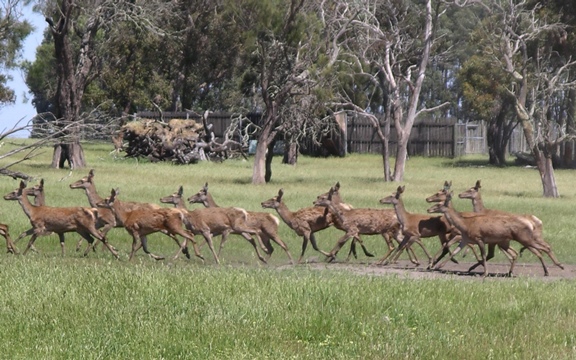 Of course not interested enough for us to get close....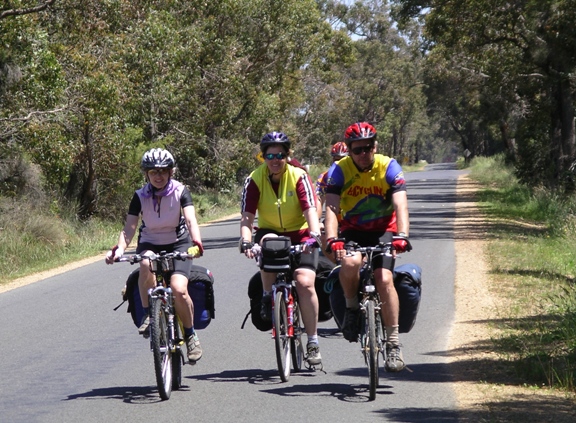 Dilys riding on the last day. I don't even think she's got her hand bandaged! Ah well, there is only about a cm of bone that was ground to dust in her hand.
Lunch at Busselton by the water - where we saw a dolphin - well Dilys saw a shark :-)

We picked up the car, left the bikes and drove to Canal Rocks where we saw sunset over the west coast (first for me).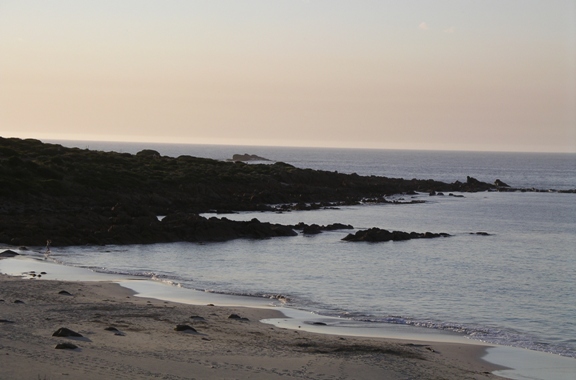 My first sunset over the sea. Many sunrises, but my first sunset.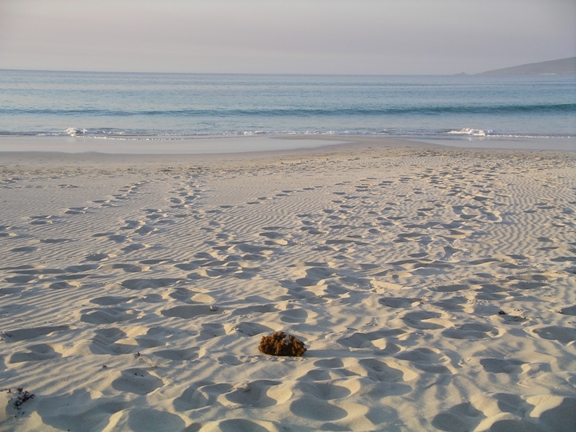 Incredibly white sand, and a slowly pinkening sky.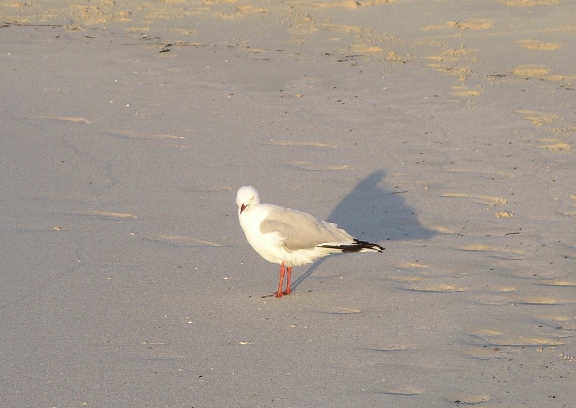 Even the gulls were enjoying the tranquility.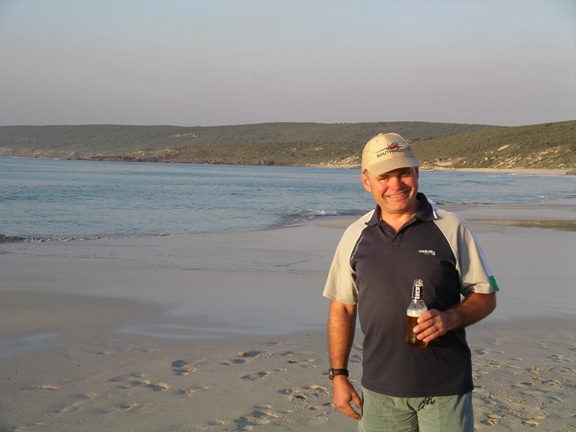 Pity about the beer drinking louts on the beach.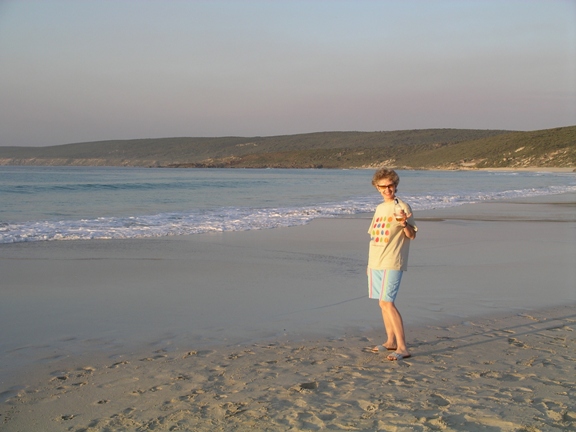 I don't think that's her beer!
Next d ay started well (not) when I ran over a shingleback lizard (a not uncommon fate for these fellows). After that we went and had a look at Canal Rocks. Very nice area. Next stop was Cape Naturaliste for a tour of the lighthouse. From the top we saw several whales off the coast. More whales at Sugarloaf Rock - this time fairly close and as we arrived, one breached 3 times.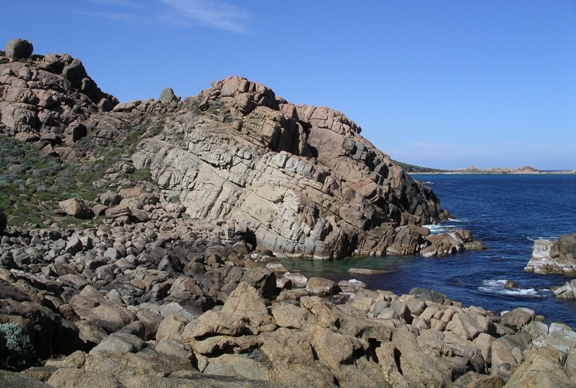 Next day....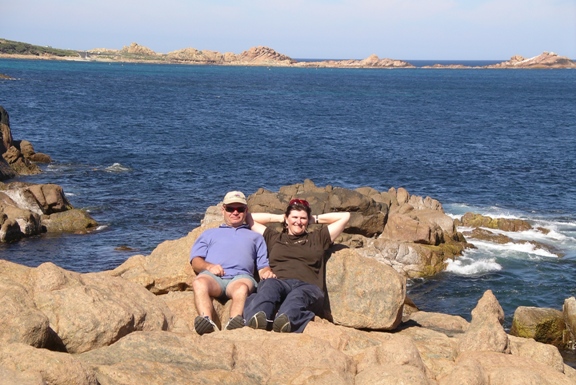 And we find a lounge chair built by nature.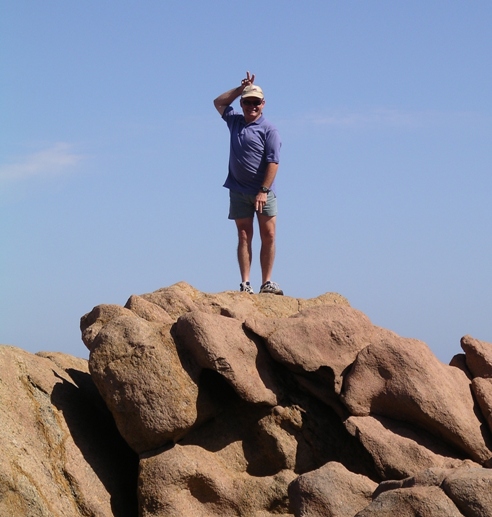 When no-one else is there to give you rabbit ears!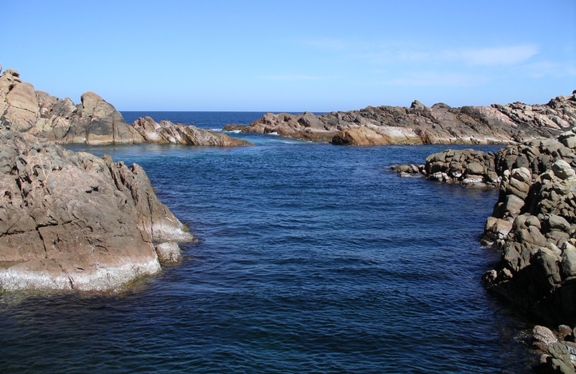 Scenery, scenery, scenery....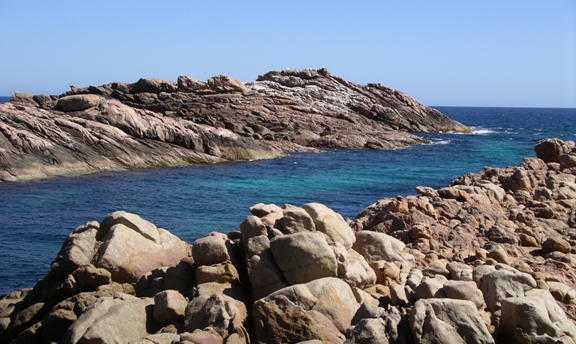 Scenery, scenery, scenery....

Scenery, scenery, scenery....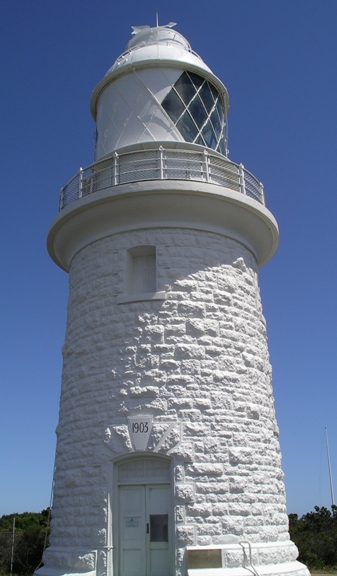 The lighthouse.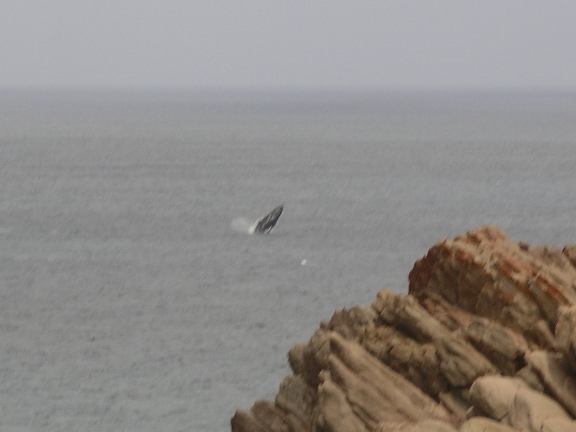 A whale we spotted breaching from shore.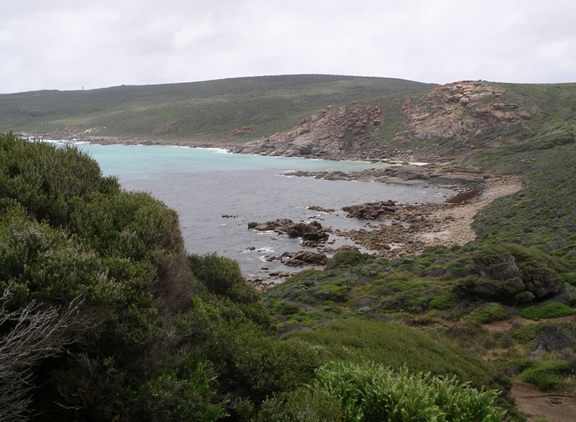 More West Coast Scenery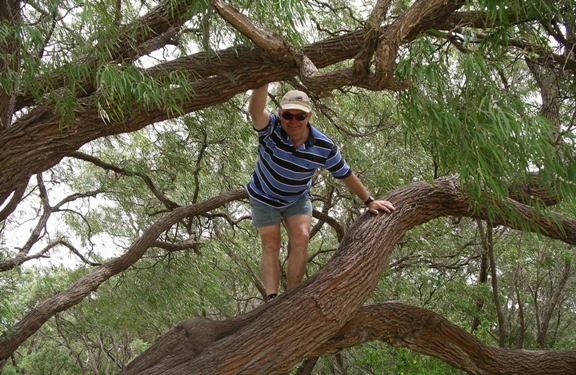 And then I found a monkey in a tree!

Boranup Forest