Around Viñales
March 29th, 2008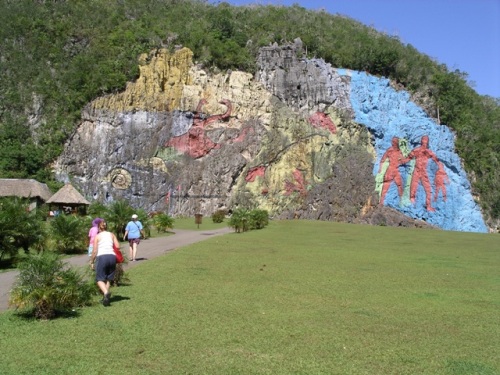 On our free day, we went to have a look at the Mural de la Prehistoria. This is often mentioned as a tourist trap, and I think if you just go and look from a distance, it would seem that way.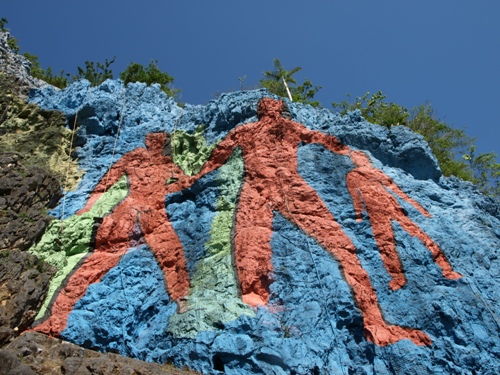 Admittedly, the mural design is not really my cup of tea.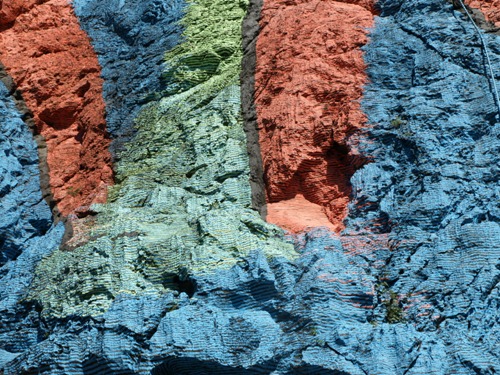 But you can't help but be impressed by how it is painted, with thousands of horizontal lines.

And the rock was just begging to be climbed, so I went up a little way and took a photo, being careful to only climb on unpainted rock.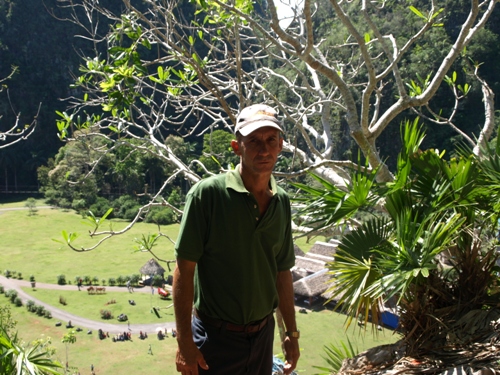 Not long after I climbed down, I saw this guy heading towards us, and thought "uh-oh, I'm going to be told off for climbing on the rock", but no, I was wrong. He was a painter who worked on the upkeep of the Mural. Like the Sydney Harbour Bridge, it's a never ending project, and once they get to the end, they have to start again. Anyway, he wanted to know if we wanted to go up and take a look at what he did, so I of course said yes.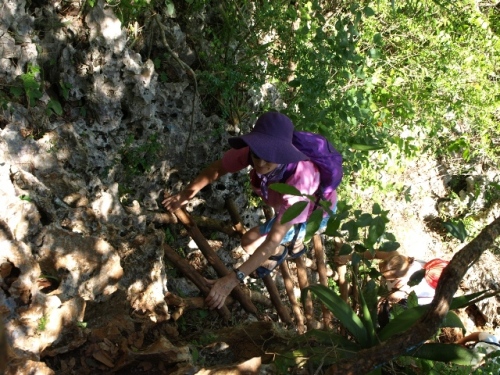 The way up involed home-made ladders and a bit of clambering and traversing that may have worried someone who had never done any climbing, but with ideal climbing rock, with great juggy holds it was fine.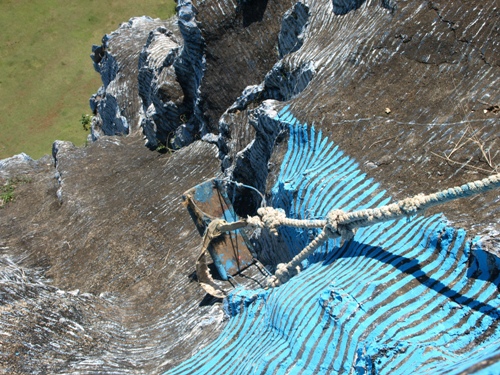 Chatting with the painter really tested my Spanish, as he didn't speak any English, but I learned a lot about his job, using with a combination of Spanish and sign language. Going up to the top, and chatting with the painter, made it a highlight.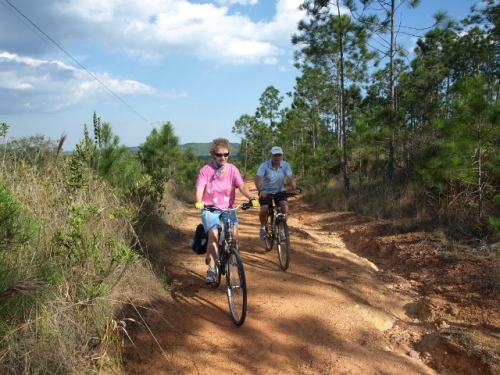 After lunch, we went off for a ride by ourselves, and I saw a dirt track beside the road and of course took it.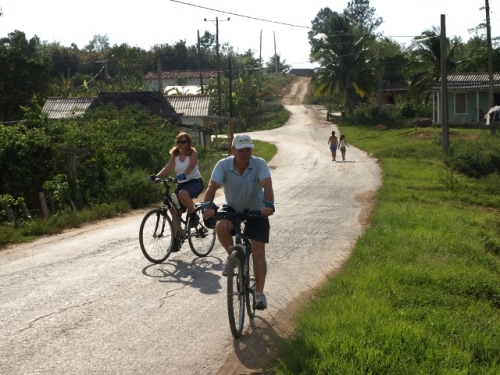 After the dirt road, we went up another side road. Along here there was no running water, and we saw water being delivered.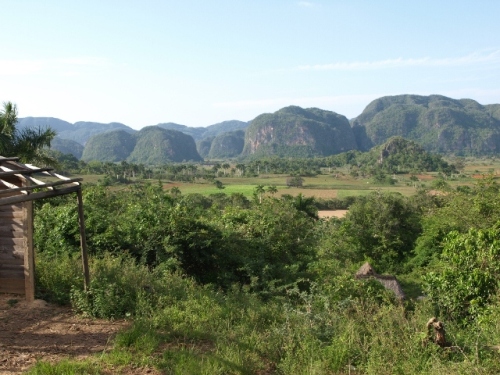 No running water, but boy what a view!