North Eastern Victoria
October 17th-23rd, 2010
Dilys organised this trip for us as I had beeen getting a little lazy....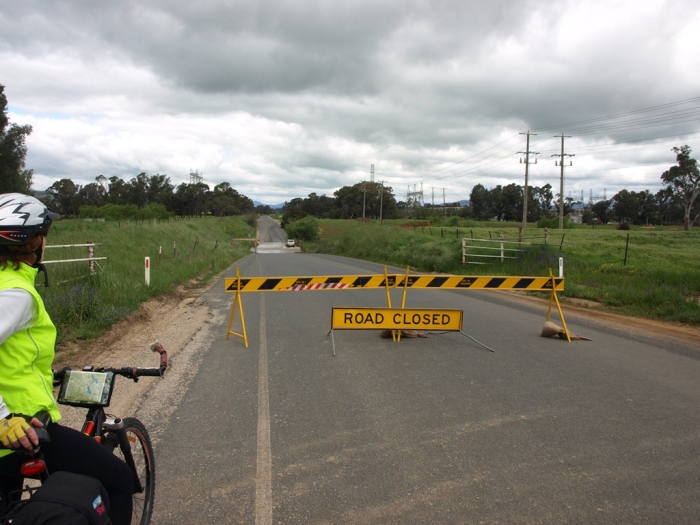 Day 1: Wondonga to Tallangatta. After a leisurely start, we came across a road closed sign...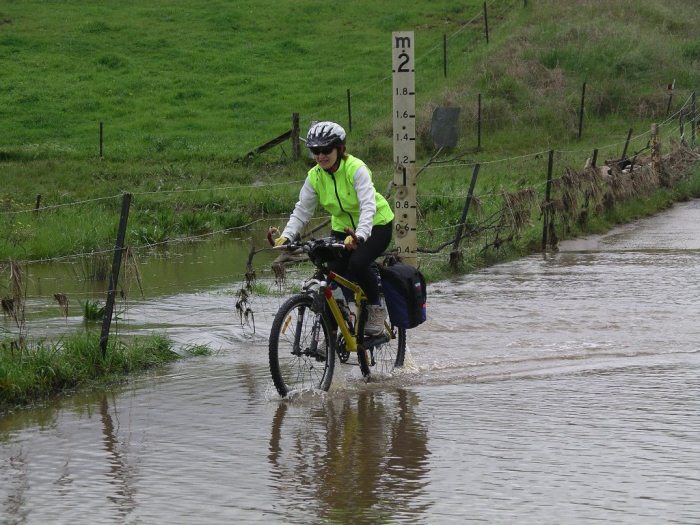 It didn't looks too deep, so we ignored is...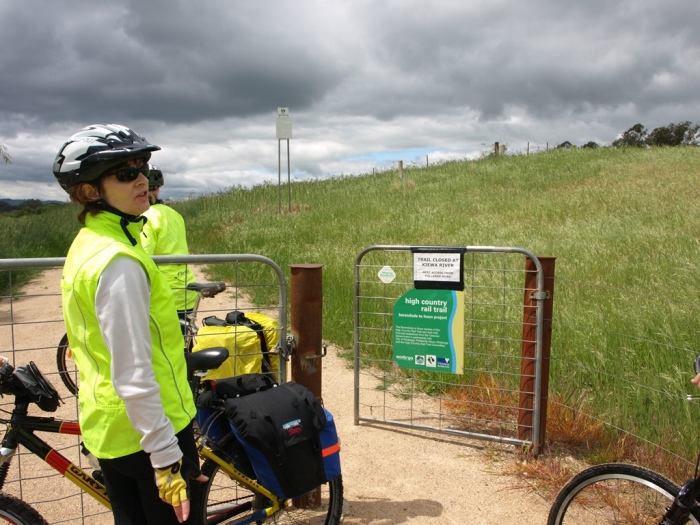 Umm, yeah, that sign says that the trail is closed at the Kiewa River, but a local said it was fine.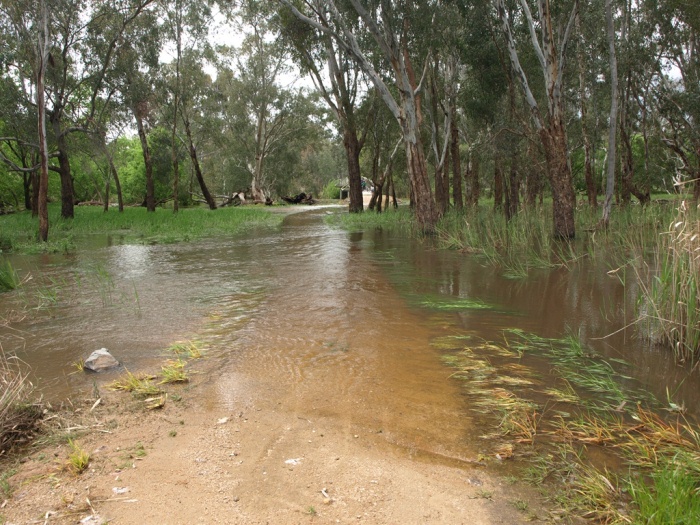 We decided to believe them and continued on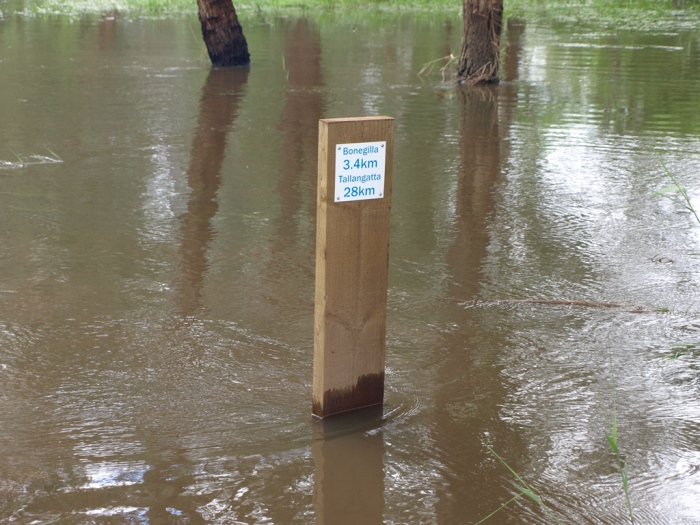 Only 28km to go...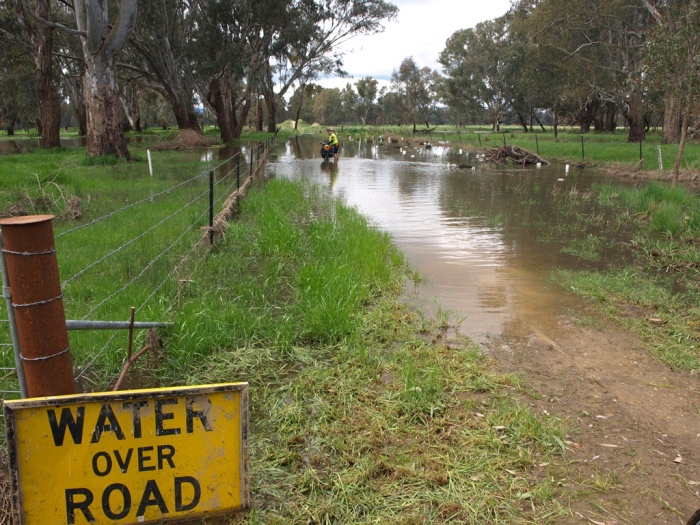 Yeah, we noticed...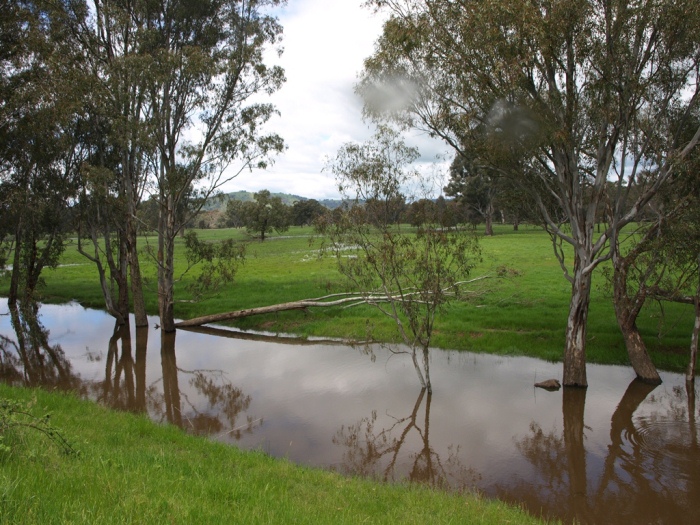 It was very pretty however...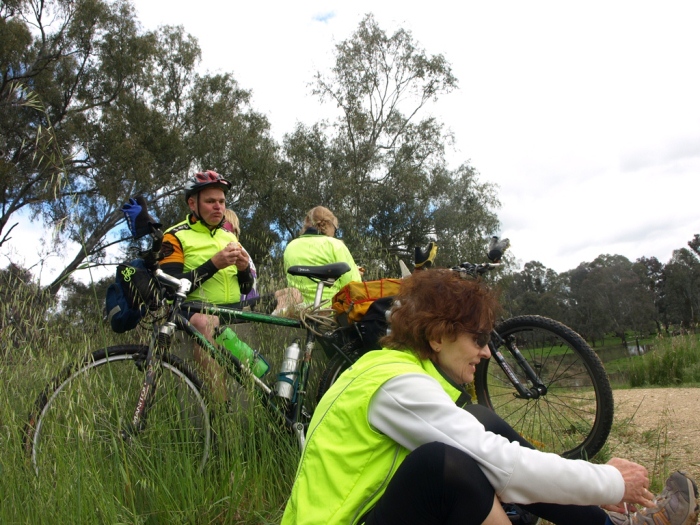 Finally - we reached the end of the wet stuff, so we stopped for lunch...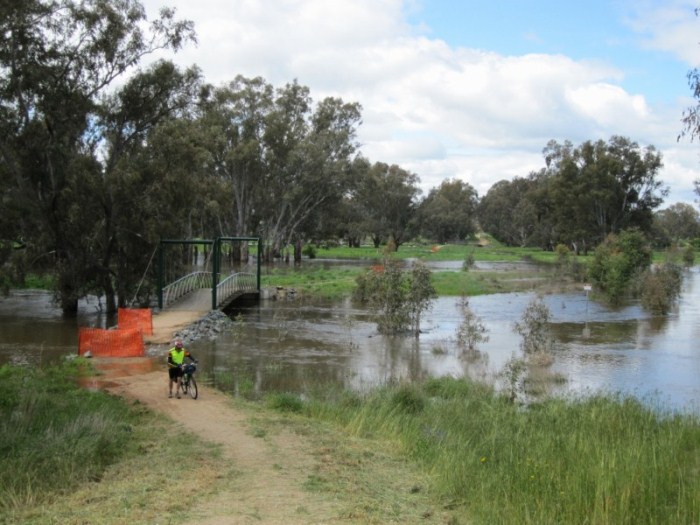 Unfortunately, it wasn't. After that bridge I did an exploratory wade and when the water got to the top of my thighs I decided that our only option was retreat...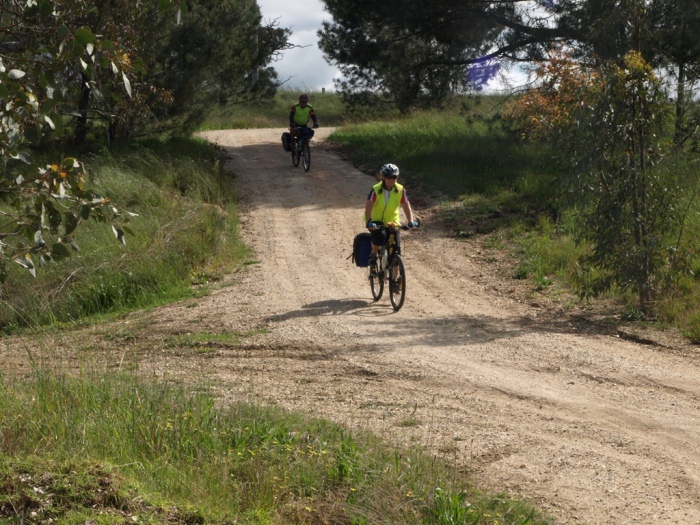 So back to the road where of course we took no photos until we hit the dirt again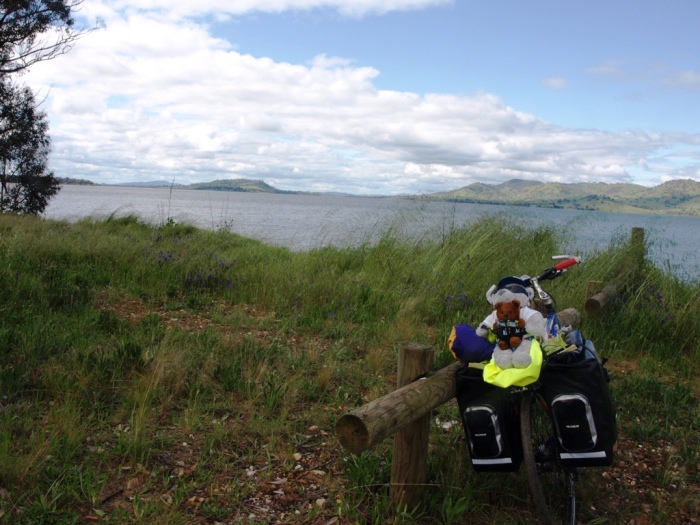 Lake Hume - which not surprisingly was full of water!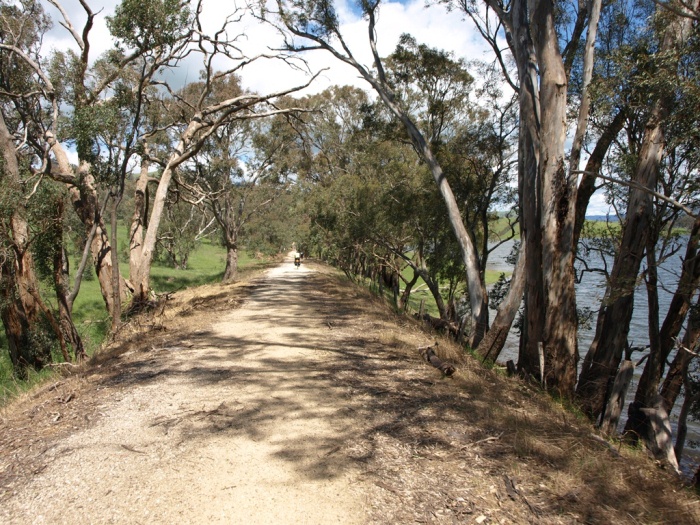 Day 2: Tallangatta to Yakandandah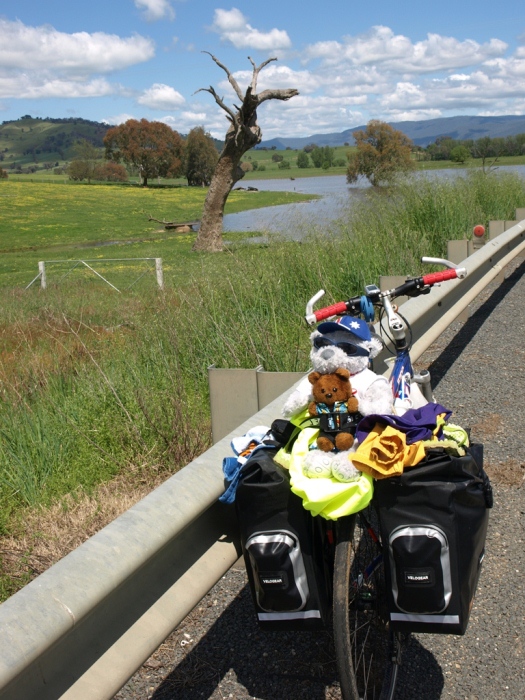 Another pretty ride along quiet roads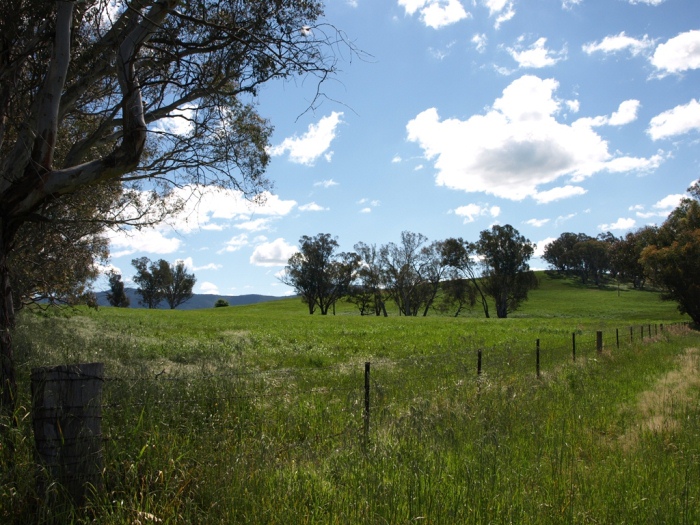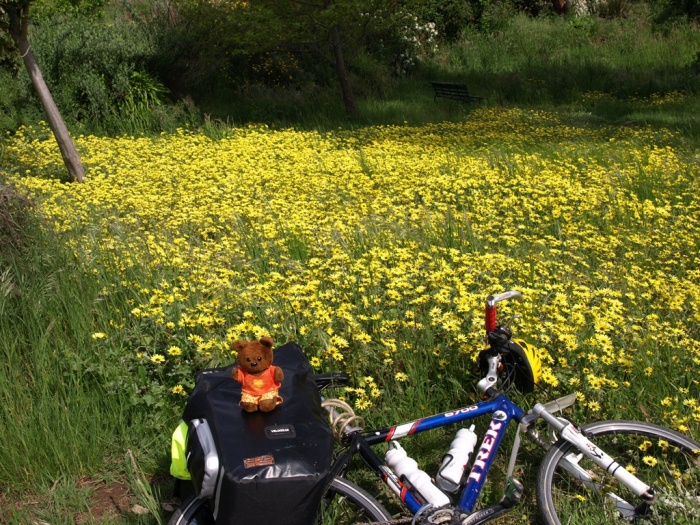 Day 3: Yakandandah to Beechworth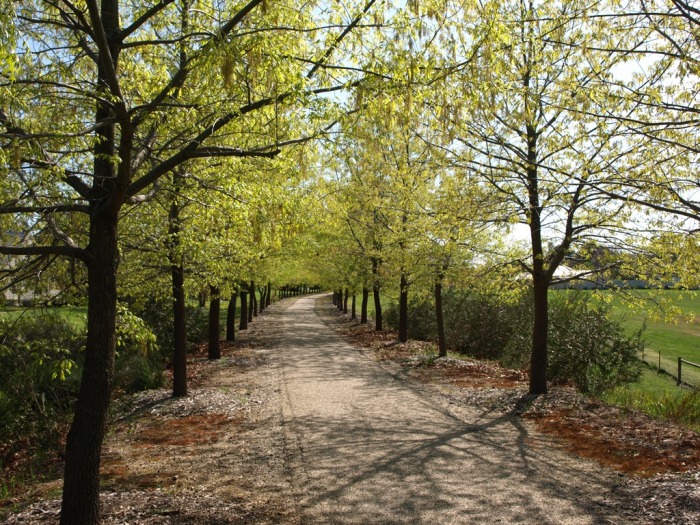 Day 4: Beechworth to Wangaratta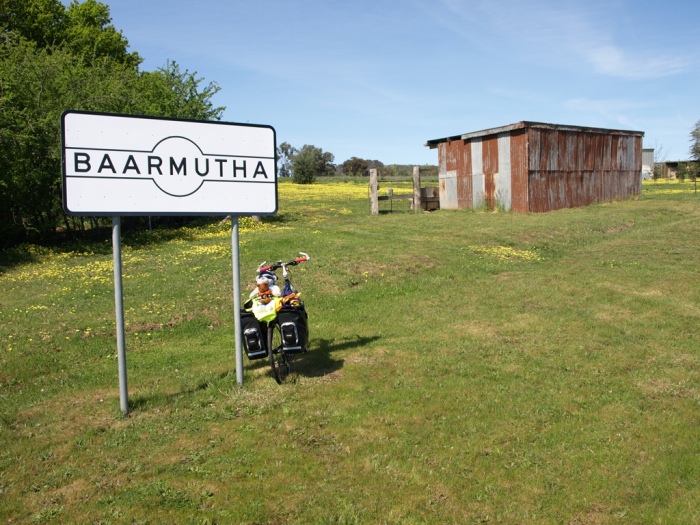 Baarmutha "Station"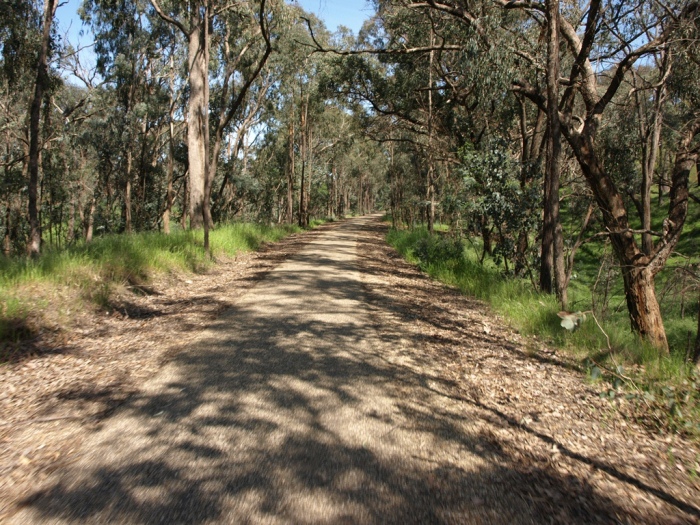 Awesome downhill cycle trail today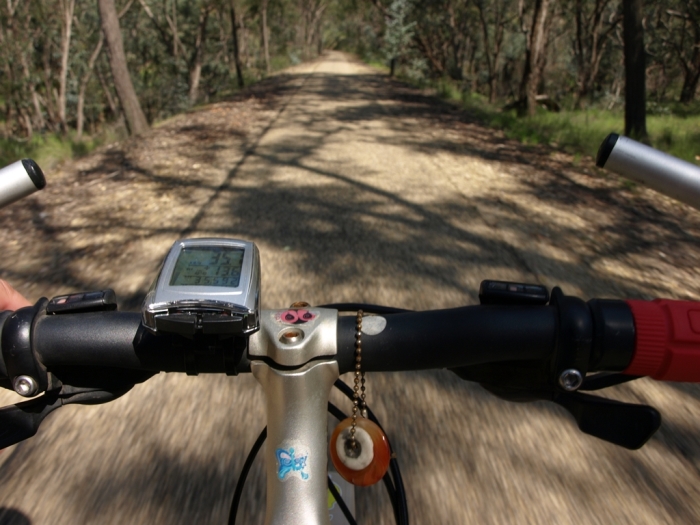 Yeehah!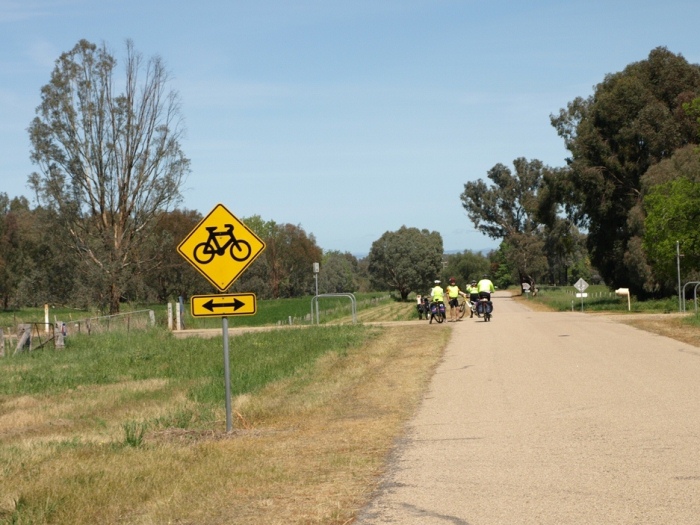 Regrouping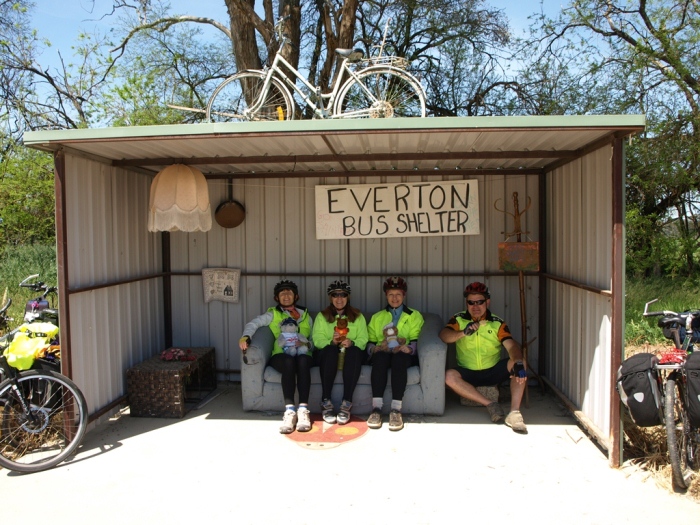 The coolest bus shelter!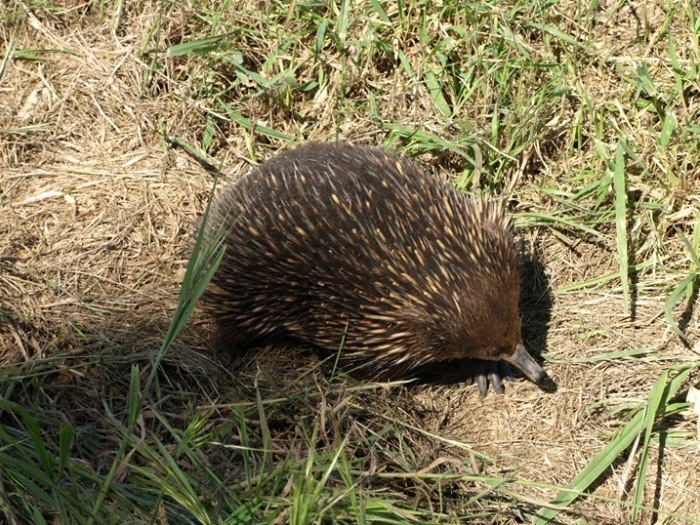 Coming in towards Millawa we came across this fella!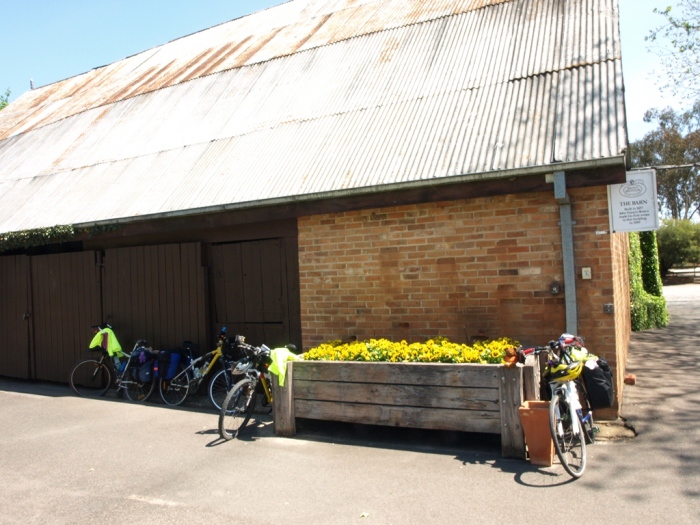 A quick stop at Brown Brothers - the original plan was to have lunch here, but it was rather flash...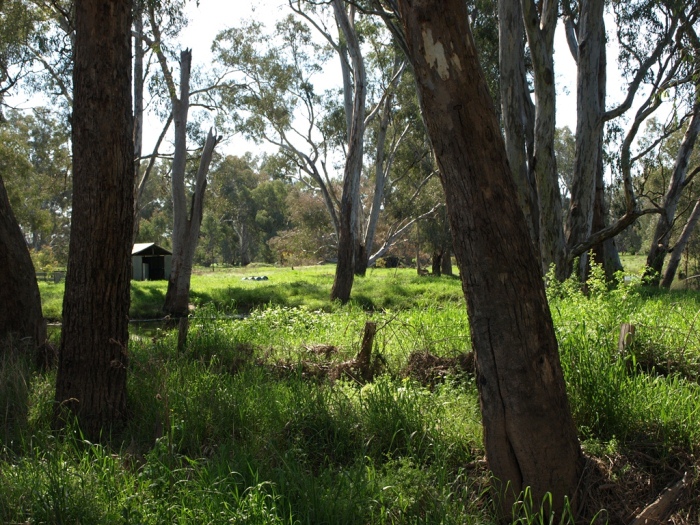 Heading into Wangaratta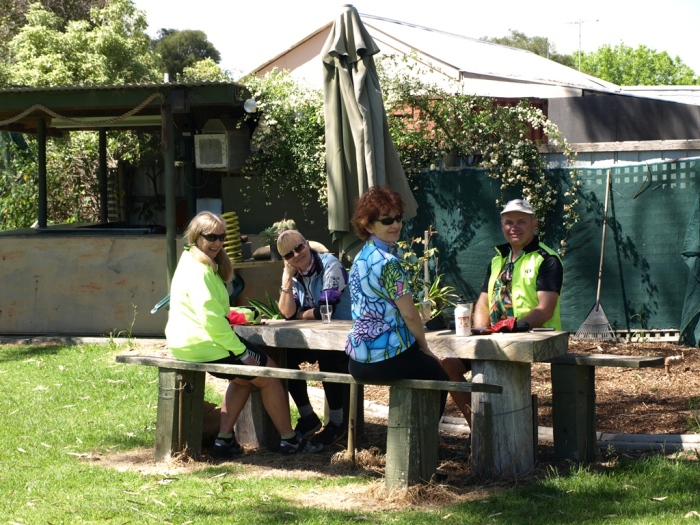 Day 5: Wangaratta to Rutherglen and a little "rest" stop at Buffalo Brewery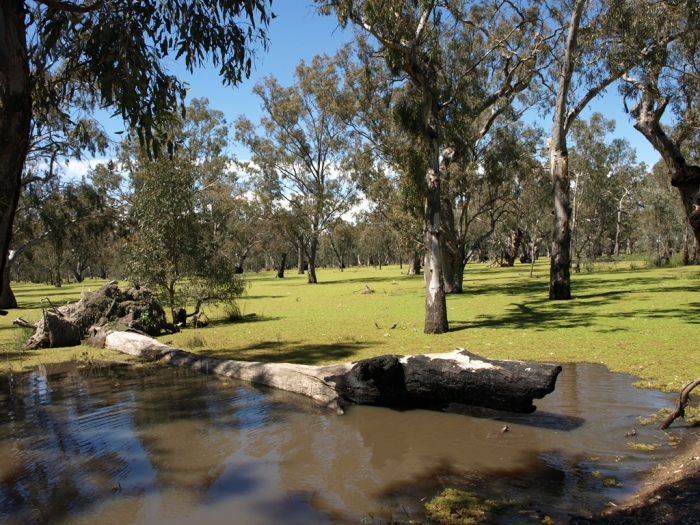 An awesome surprise was Black Swamp at Boorhaman.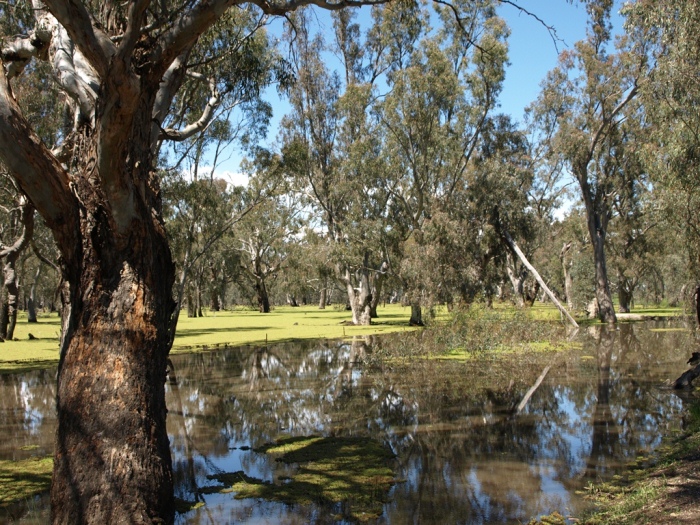 The photos don't do it justice....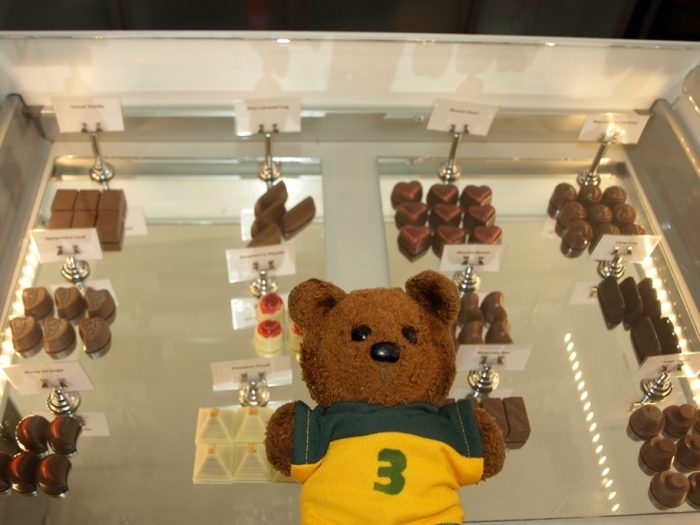 So, here we were, riding in the middle of nowhere and we come across a chocolate place: Renaissance Chocolates. Awesome!!!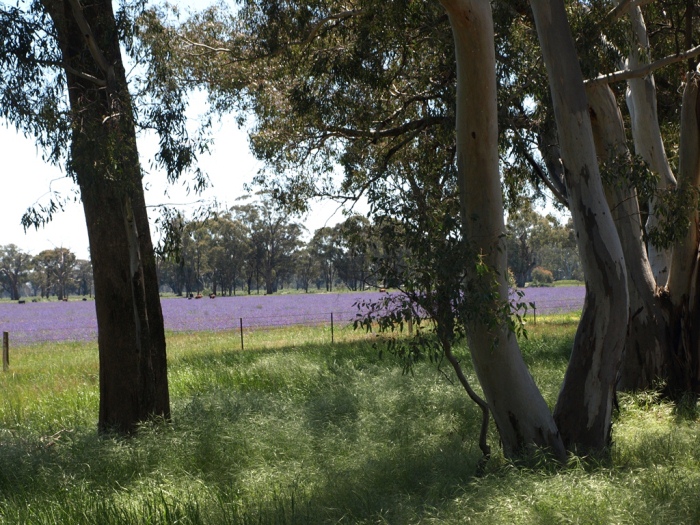 I know it's a curse, but it is also pretty...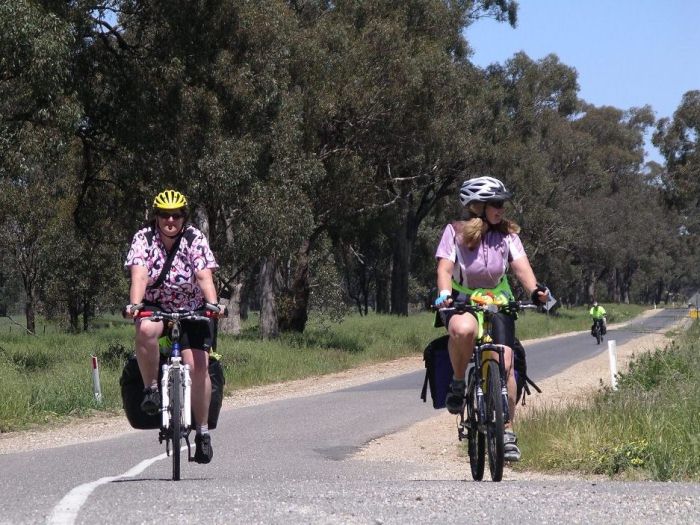 Coming up to the main road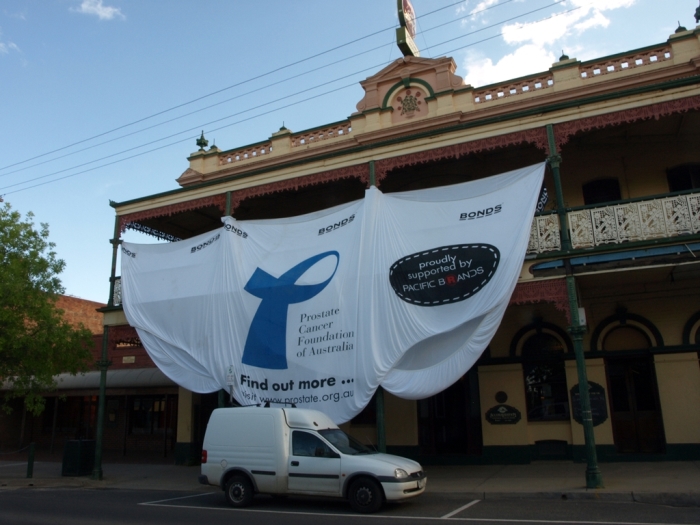 Yep, finding a HUGE pair of undies strung up on the pub we were staying at was a surprise...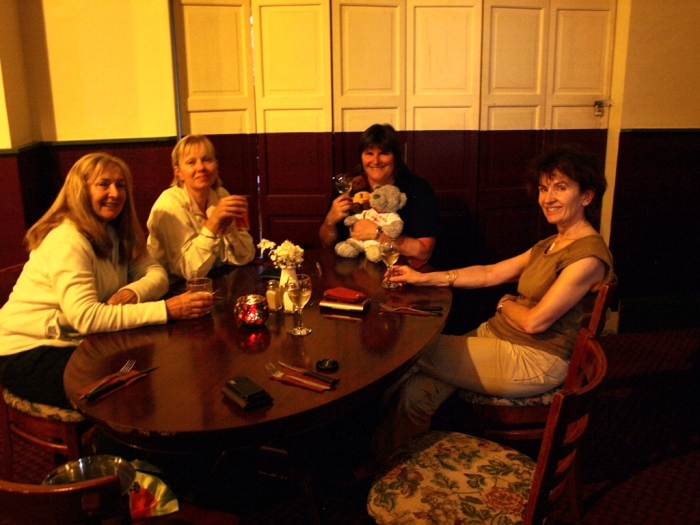 Nice wine and a pub dinner that night!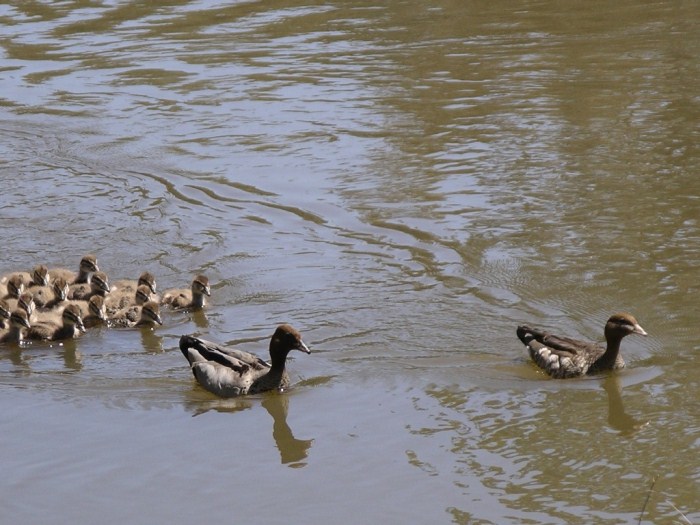 Day 6: A rest day in Rutherglen, and that's exactly what I did while the others went out for a ride around the area.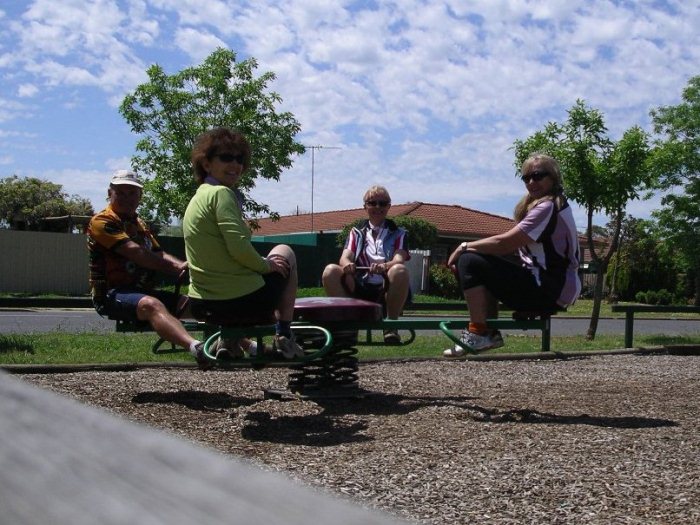 They also played around...
Day 7: Rutherglen to Wodonga. Well Day 7 it was bucketing down with rain, so we put our heads down and hot-footed it back to Wodonga.