Swansea to Coles Bay
February 16th, 2001

The little channel of the Swan River between Swansea and Coles Bay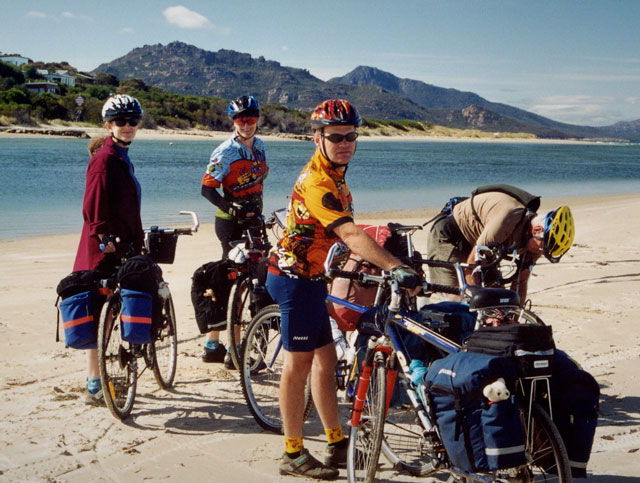 Waiting for the "ferry". The guy on the right (head down) is also waiting - lucky for him, we were there and had booked, as he didn't know you had to...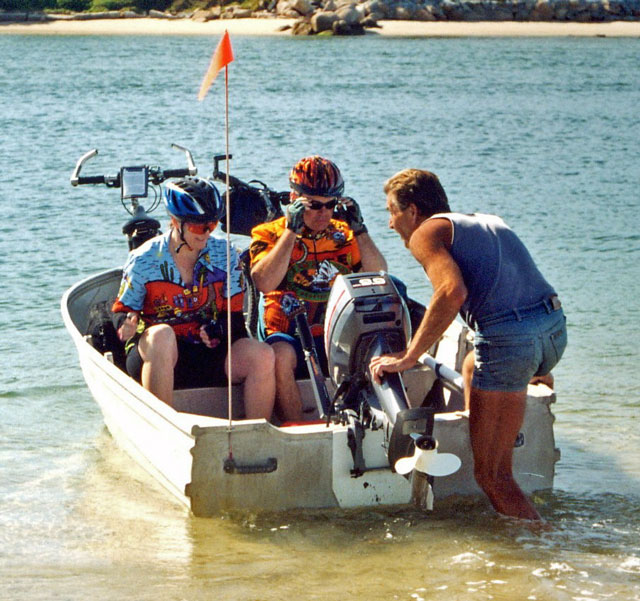 Ships Ahoy! A fun $10 ride with Kirk - (03)6257-0239 - saved us MANY km riding around - and it was fun!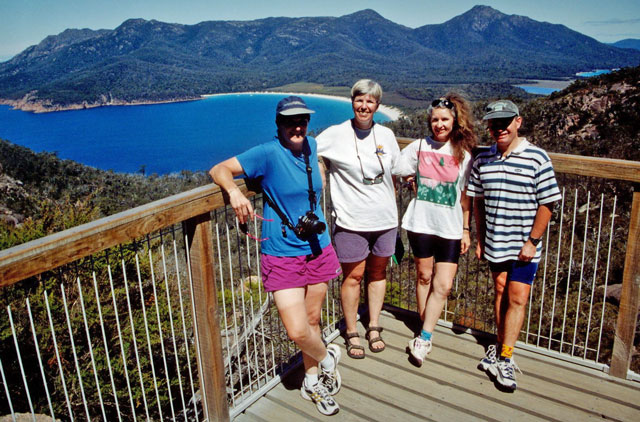 Phase two of our "rest" day. After our 20km ride to Coles Bay we do the 9km walk to Wineglass Bay. Ugh! My "dag tan" is showing below my shorts.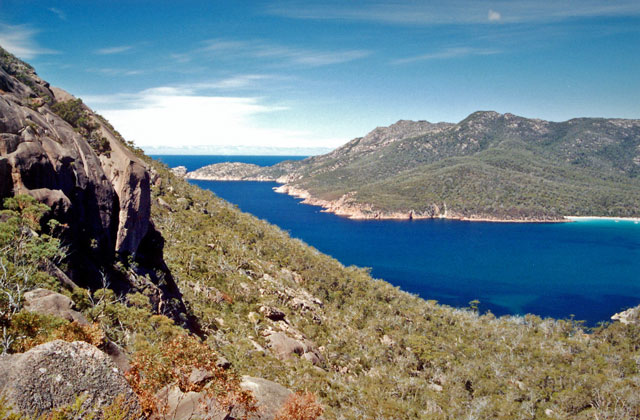 Wineglass Bay left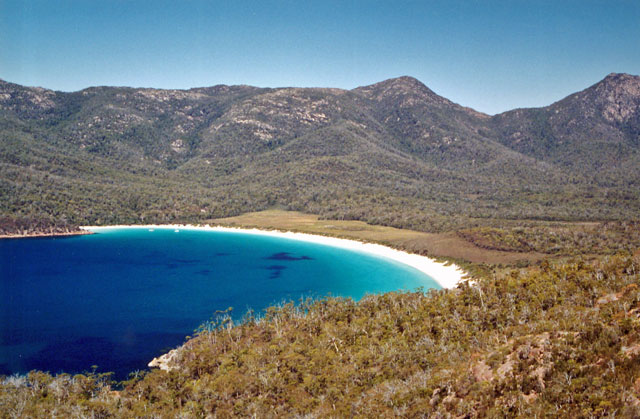 Wineglass Bay right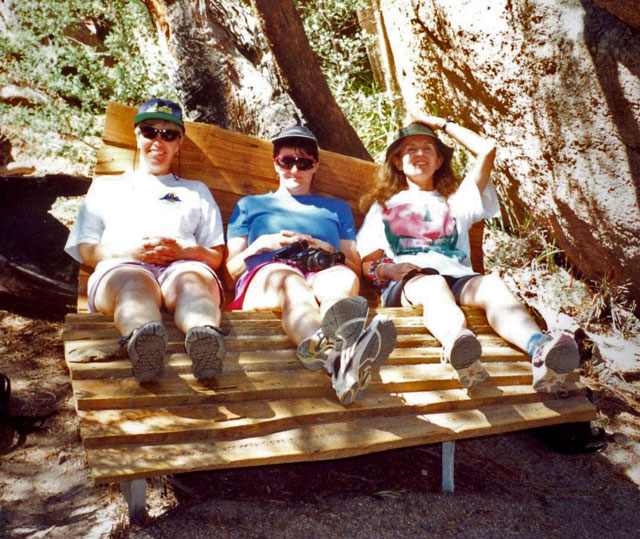 An incredibly comfortable bench.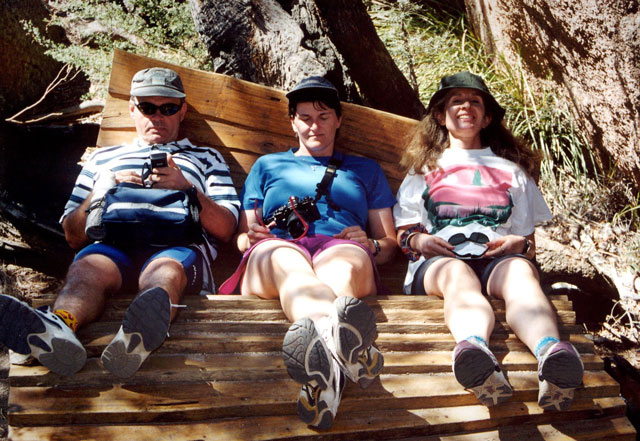 In fact I think I'll have a snooze...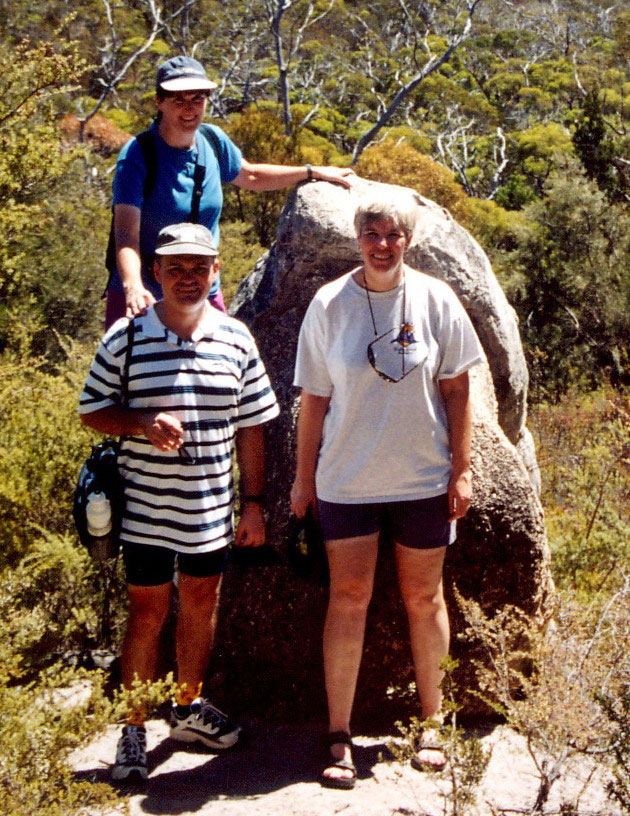 Any excuse to clamber on a rock...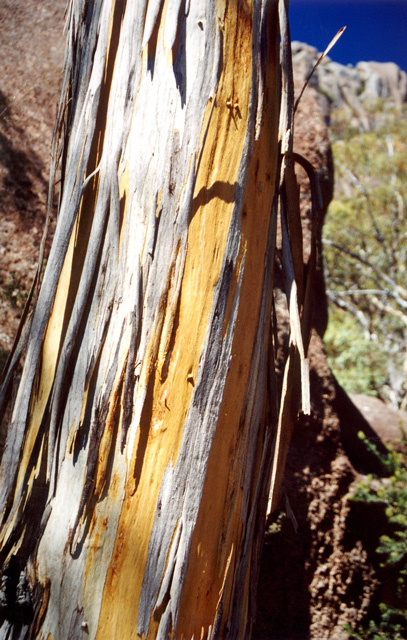 Some beautiful bark on a tree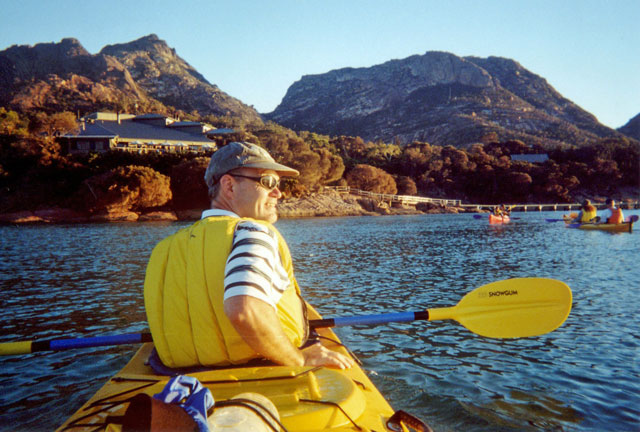 Part three of our "rest" day. A Twilight Paddle on the Bay. A very pleasant way to end the day.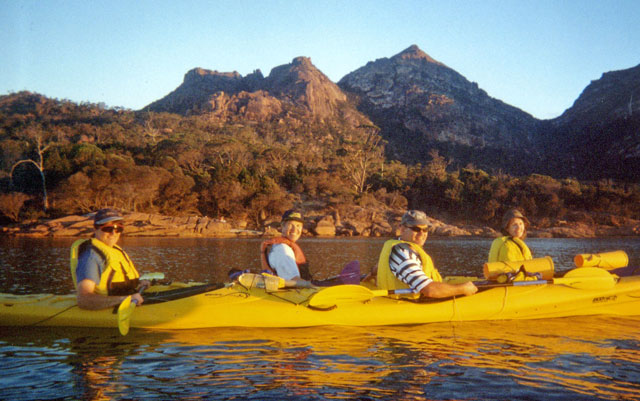 Wendy, Cathy, Rick and Dilys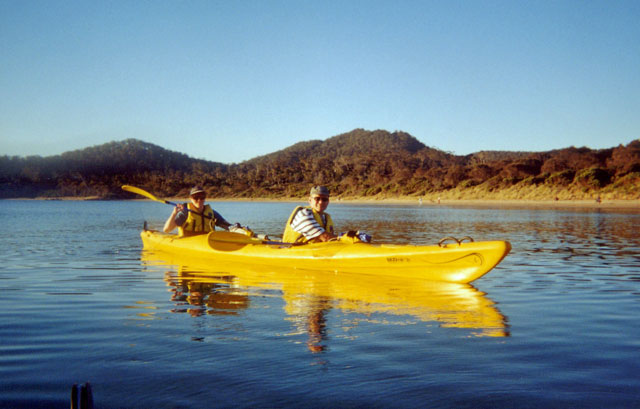 Wendy and Rick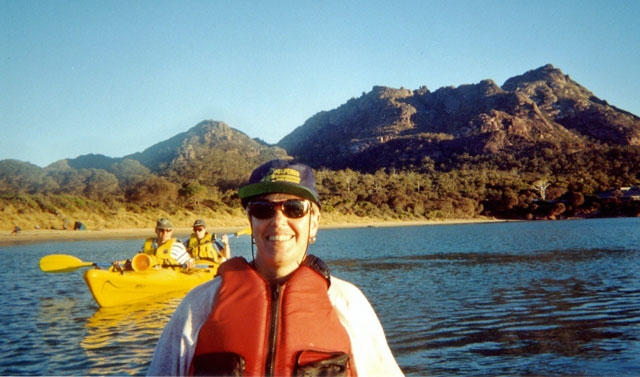 Cathy (with Rick and I in the background)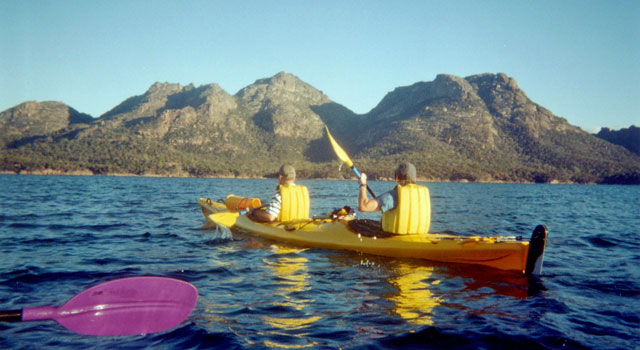 A purple paddle. Must be either Cathy or Dilys's, as they both pounced on the purple paddles.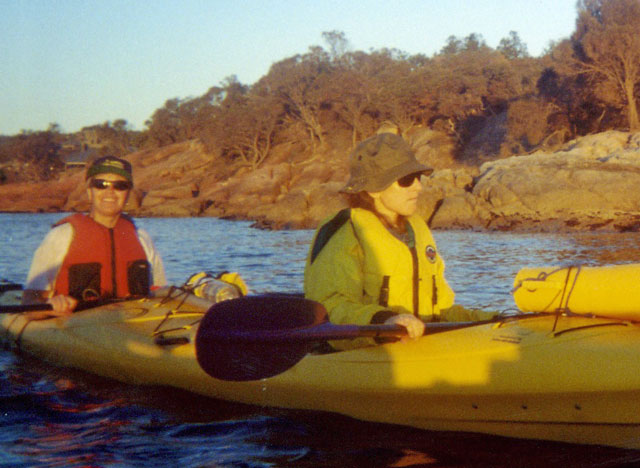 Cathy and Dilys again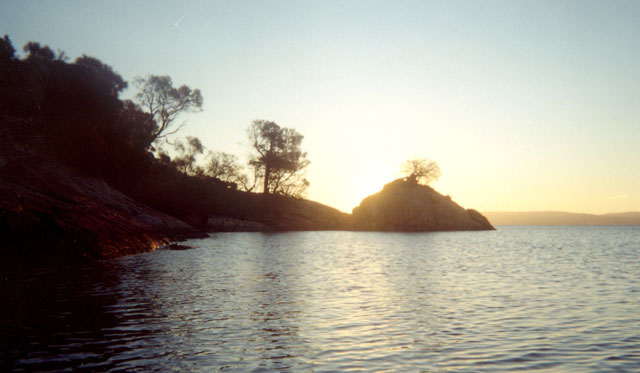 Twilight over Coles Bay