Budawangs - 24th/25th March, 2007
The Budawangs is a really amazing area. This trip was a weekend trip, where I have to say "quality is always better than quantity".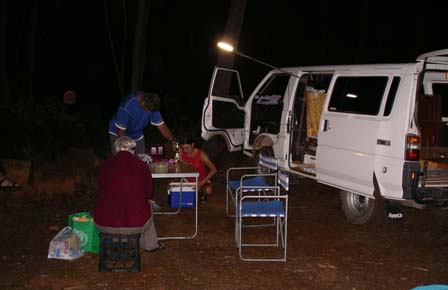 Friday night camping at the "end of the road".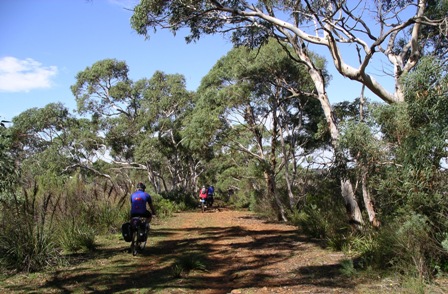 Rick along the track.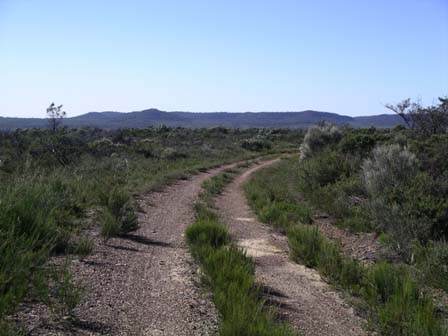 Along the original road.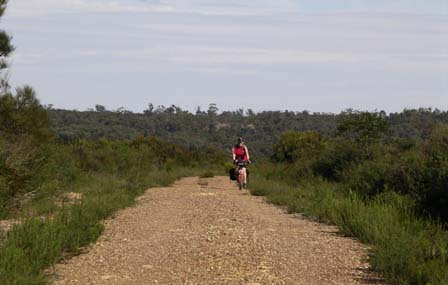 Cathy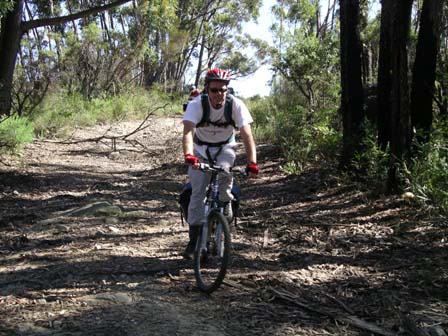 Tony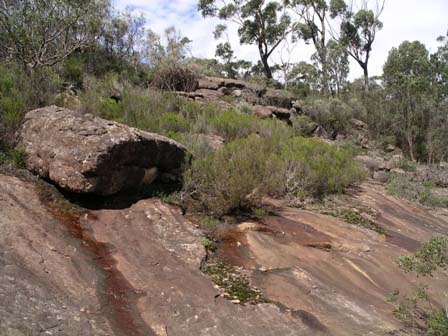 A rocky outcrop.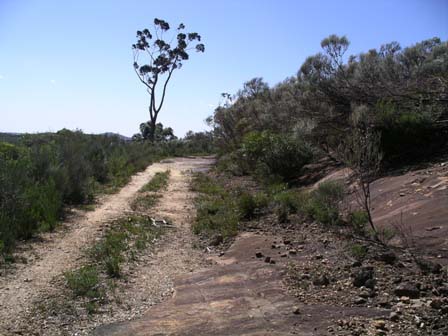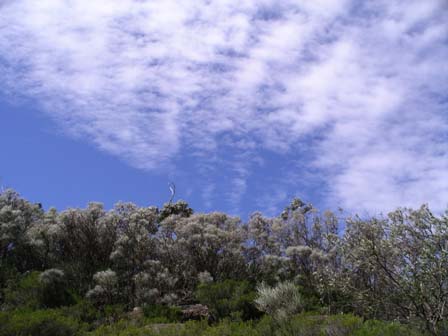 You'd never know that within a couple of hours it was pouring....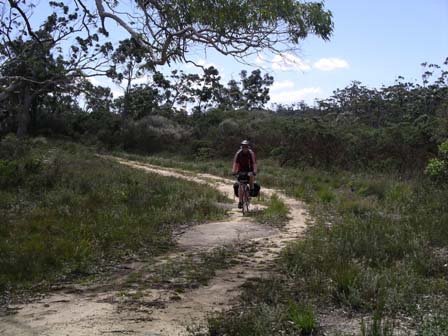 Cathy approaching the camp site.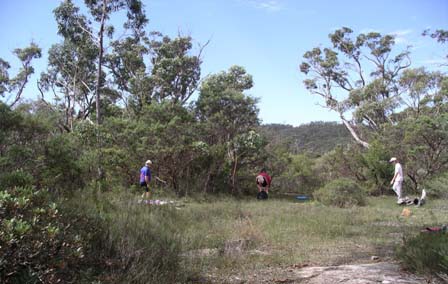 I saw this spot, and it had "campsite" written all over it.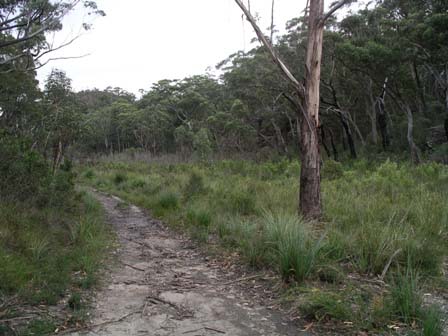 Tents set up, time for a pannier-free look around.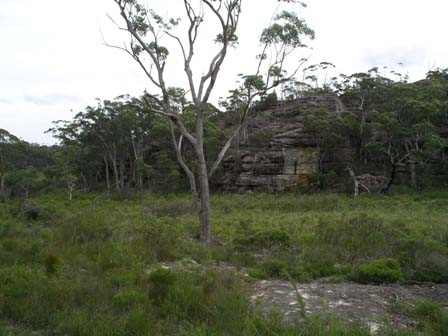 A typical Budawangs outcrop.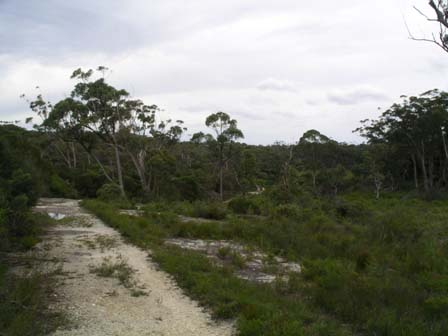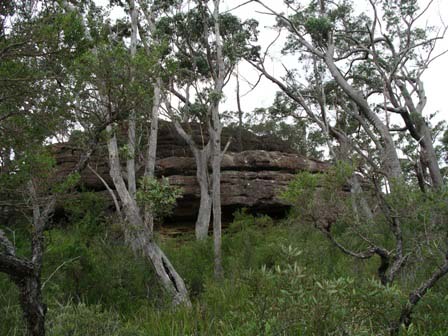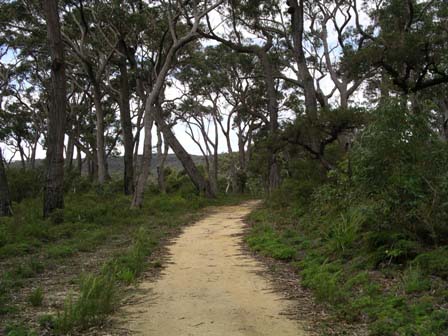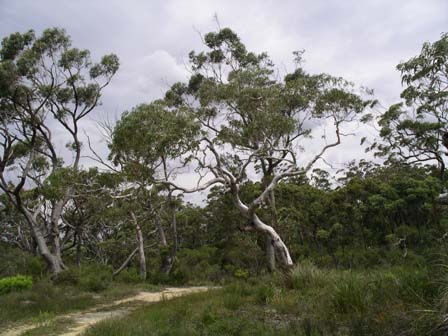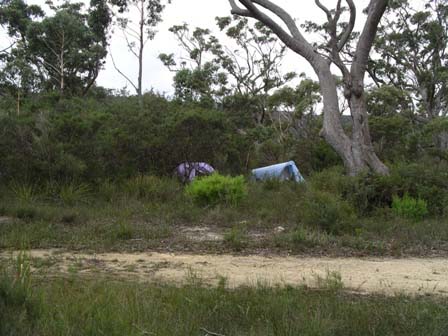 Back at the campsite.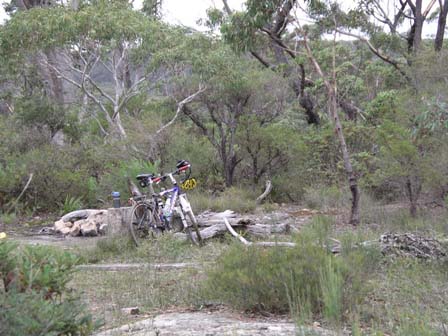 My bike has a well deserved rest...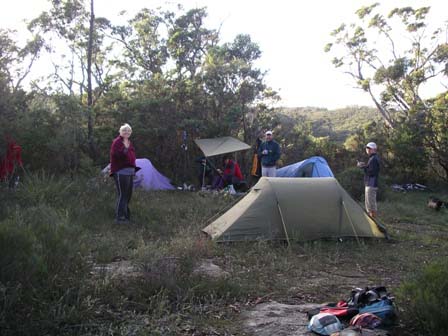 Hmmm - morning after already. In between, lots of rain! Lucky Trevor brought that tarp!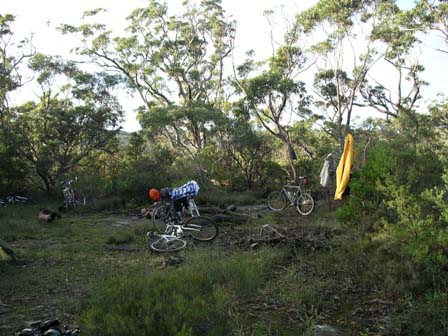 Drying things in the early morning sun.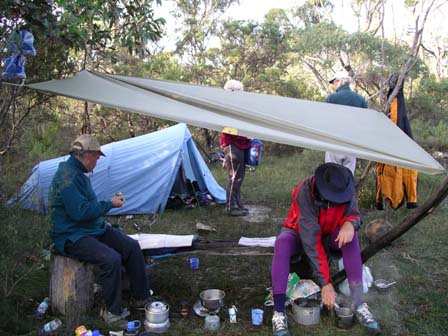 Brekky-time.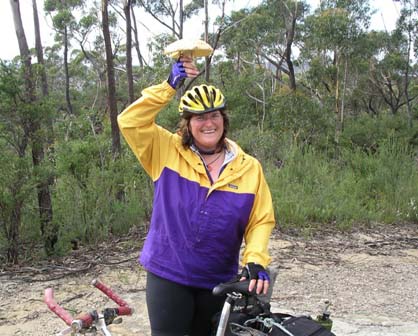 Mushrooms spring up amazingly quickly after rain!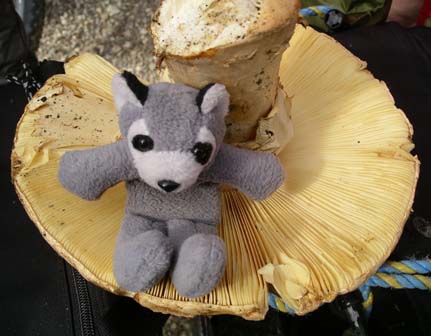 Really BIG mushrooms as Ricky will attest!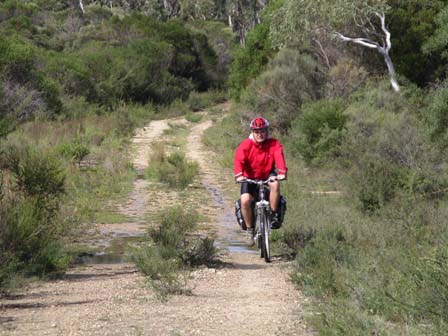 Heading back to the car - Rick.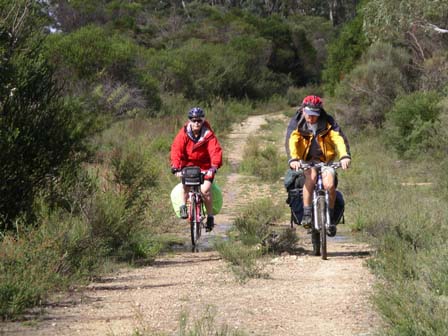 Cathy & Tony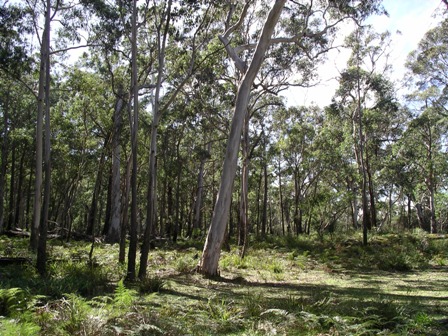 Camping area near the end of the road.