Richmond to Eaglehawk Neck
February 11th, 2001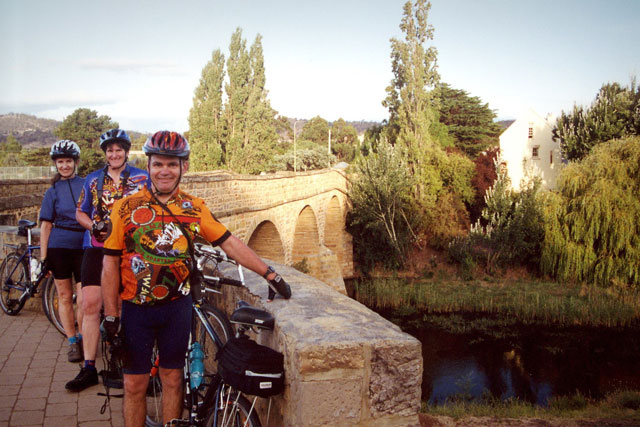 The famous Richmond Bridge!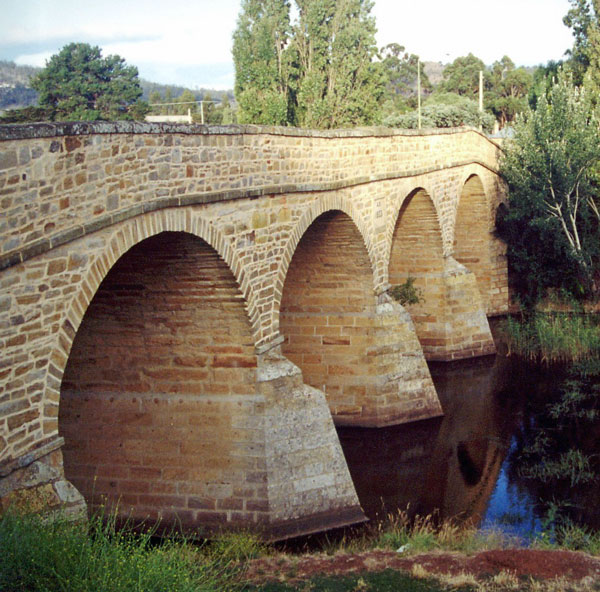 Famous I think for being the oldest bridge in Australia (but I'm not certain that's it and I'm just too tired to check...)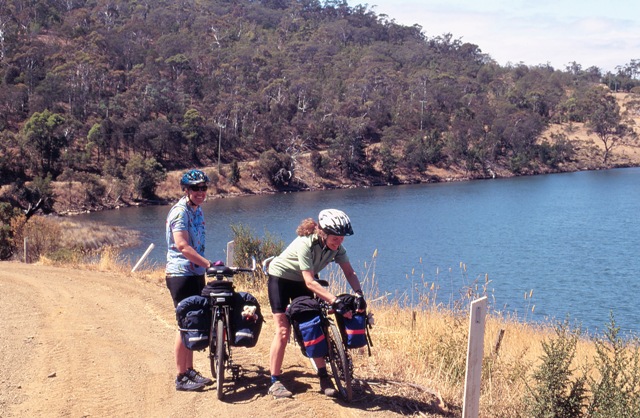 After not very many km's on the main road we decided that it was far too busy, and the shoulder too tiny. A quick check of the map revealed a dirt alternative down by the coast.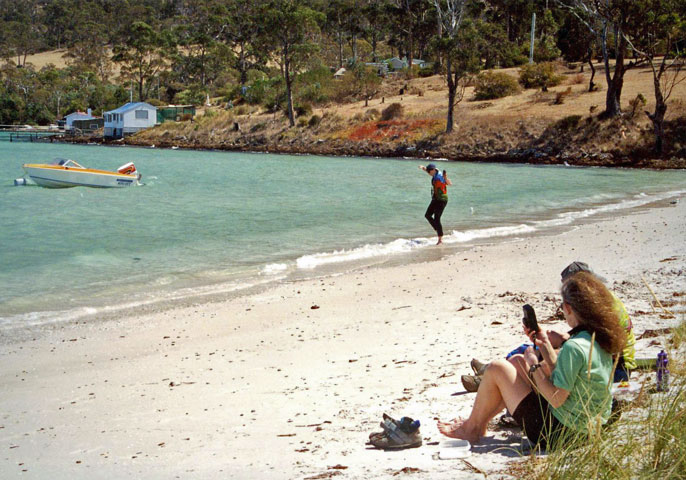 A far better route, but the water was COLD!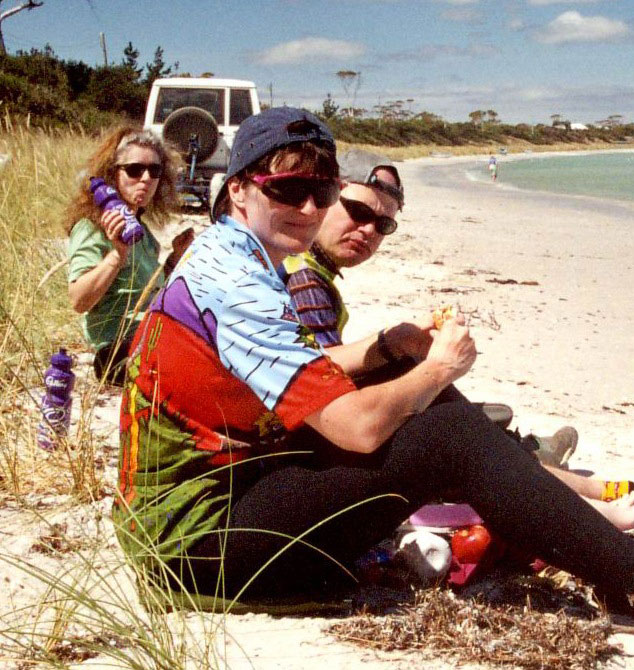 Nice spot for lunch though...
At this point I should make some comment about Cathy's flat tire. Not a big deal, all changed happily however the brake was rubbing against the rim after...Oops. Not surprisingly, Cathy suddenly was struggling. She ended up riding with her brakes on for about 60km - from then until Potter's Croft B & B where I went to move her bike and wondered why it was so hard to move... All I can say is that some people take exercising to the extreme!