Bendigo Loop
This was it. Our first every cycle tour. It was way back in (Melissa?). We started at Bendigo and went to places such as Clunes, Daylseford and other places (Melissa?). This trip was taken from a cycling book and Melissa, Dilys, Rick and I went on this trip. It was through countryside in Victoria and we had a blast and started us on our regular cycle tours.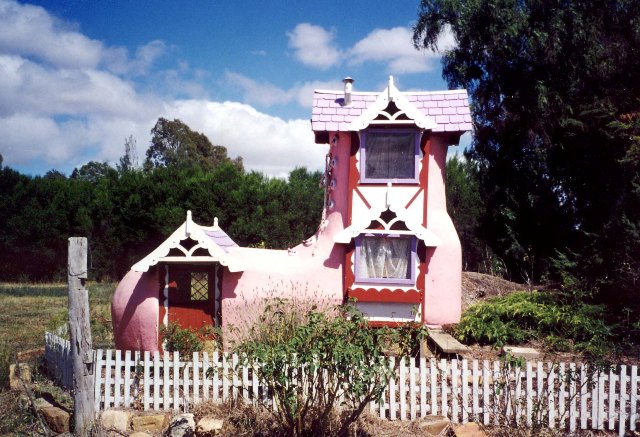 Some little shoe house...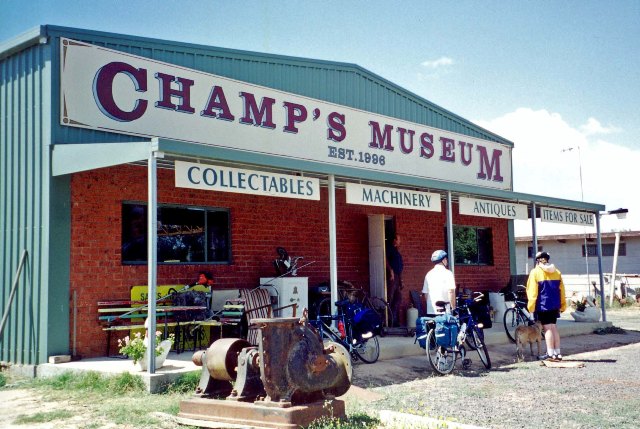 Morning tea stop at Champs Museum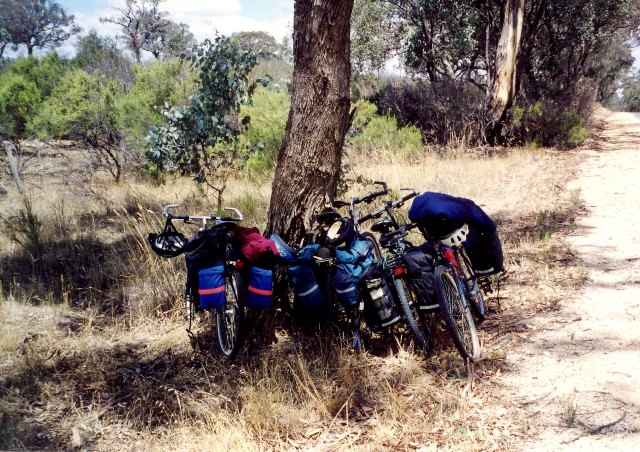 The loaded bikes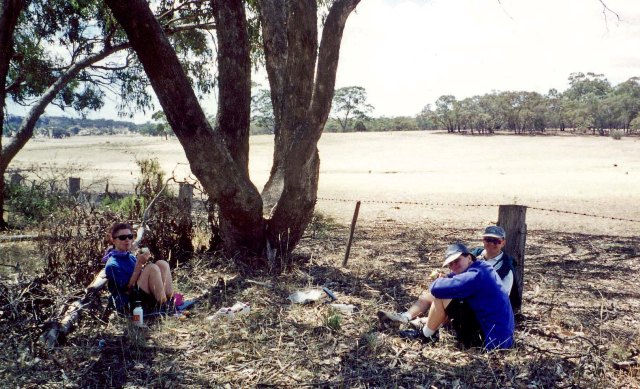 Lunch break on day one!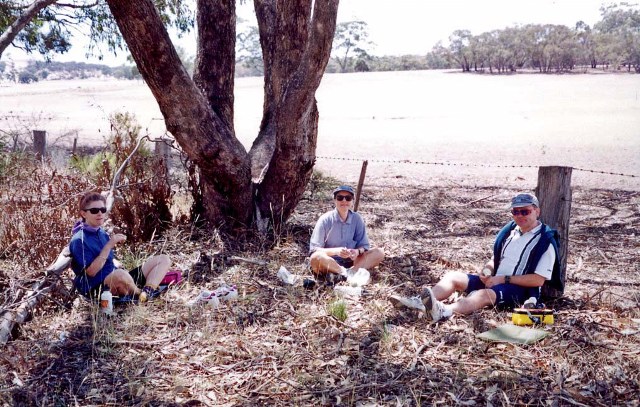 Who'd have known that after this lunch Melissa would accidentaly occy strap her brake cable and then wonder why she was struggling so much after lunch...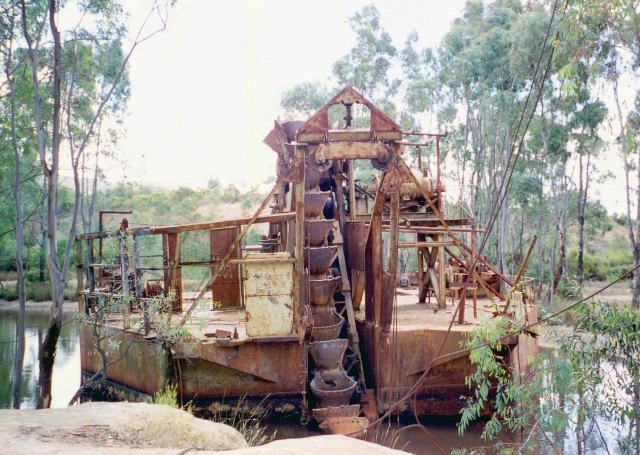 Some old machinery on the way...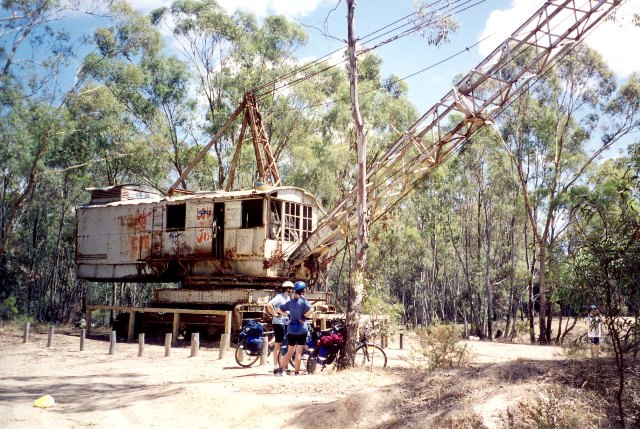 It was something to so with goldmining I think...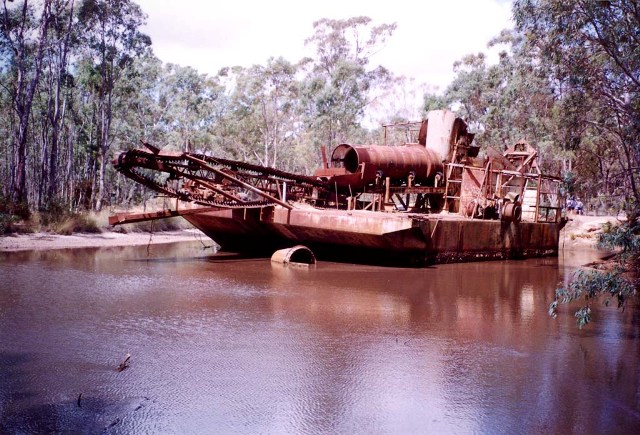 Historical site or junk yard?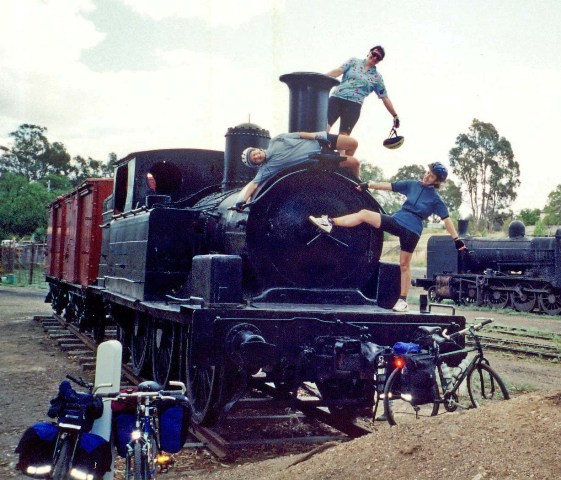 Ah, we as someone decided to occy-strp their brakes on we arrived in Maldon(?) too late to catch the train, but we did have time to hang around...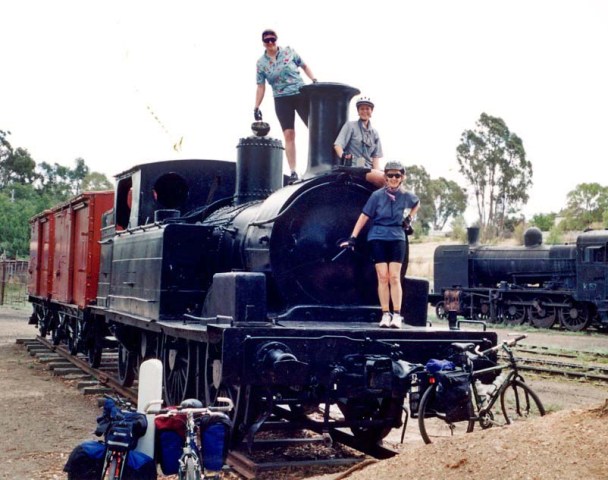 Lucky they didn't have any "Don't climb on the train" signs!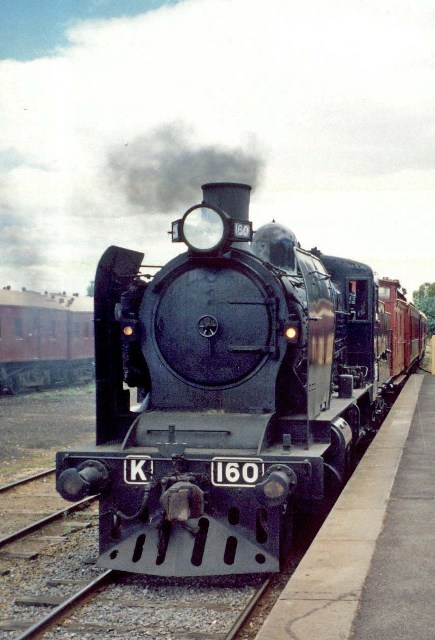 The train we missed....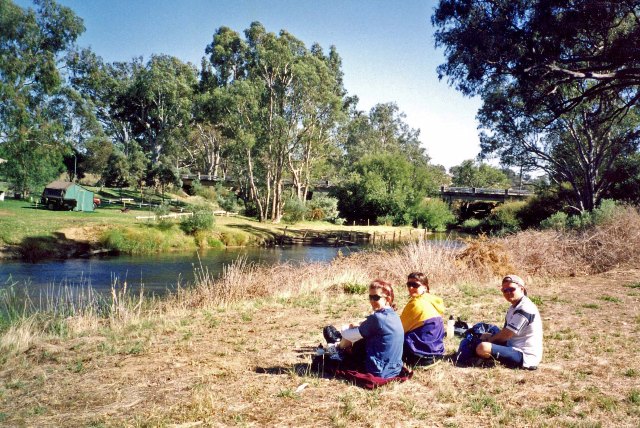 Another lunch spot. Day two I guess!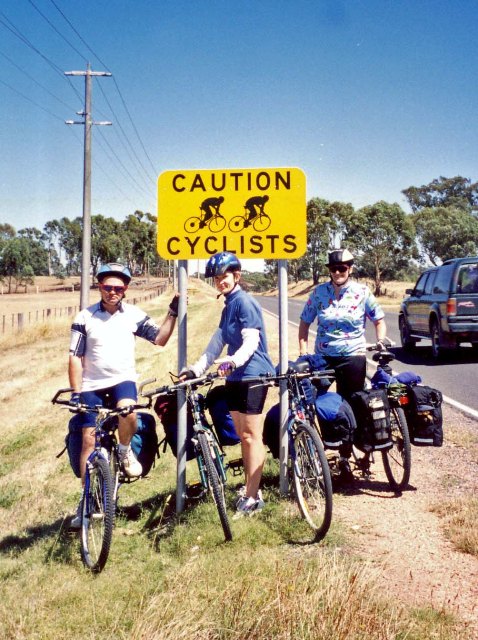 Well the sign says it all!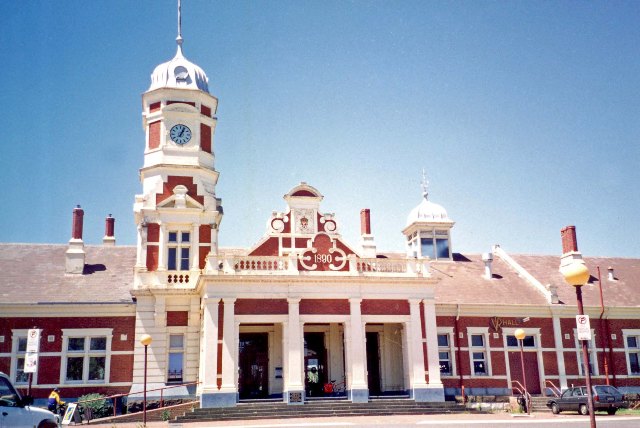 Some impressive old building somewhere - I think this pic's out of order...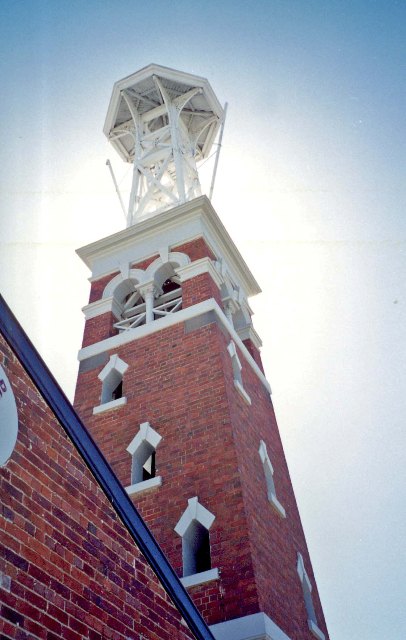 Artistic shot of impressive old building...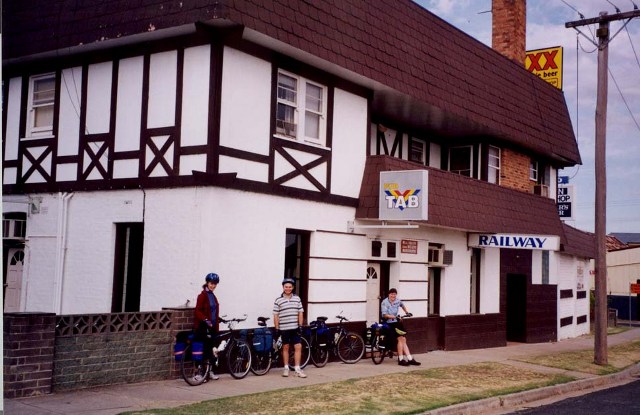 Don't recall the name of the town, but we stayed at the pub that night.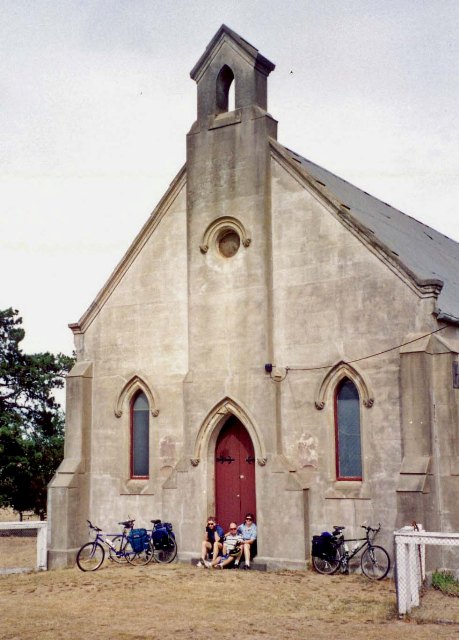 Old church, in Clunes I think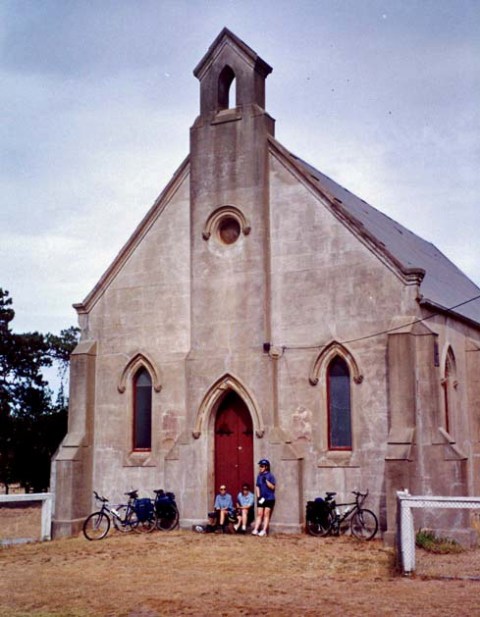 Same 'ol church, different hobos hanging out at the front door.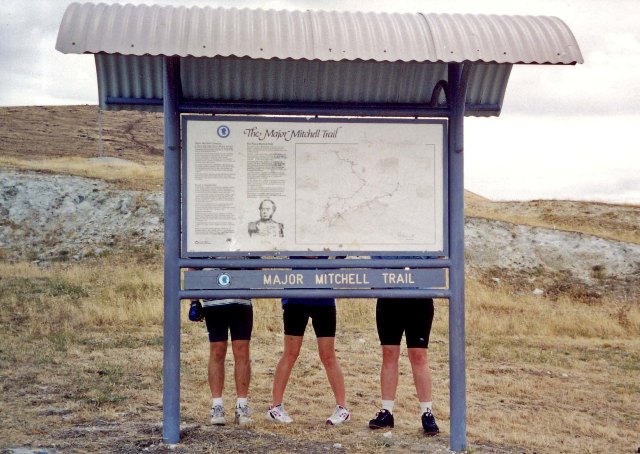 Sexy legs!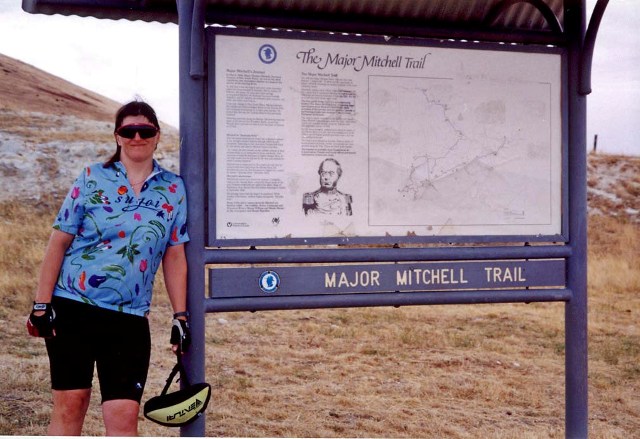 Along the way we stopped to check out the Major Mitchell Trail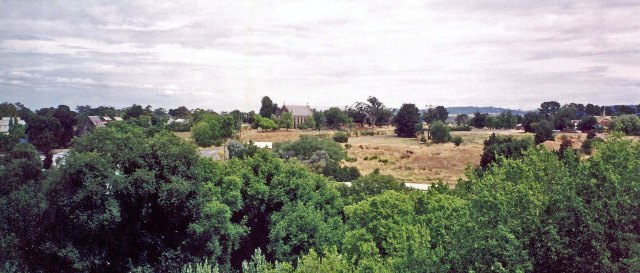 Scenery...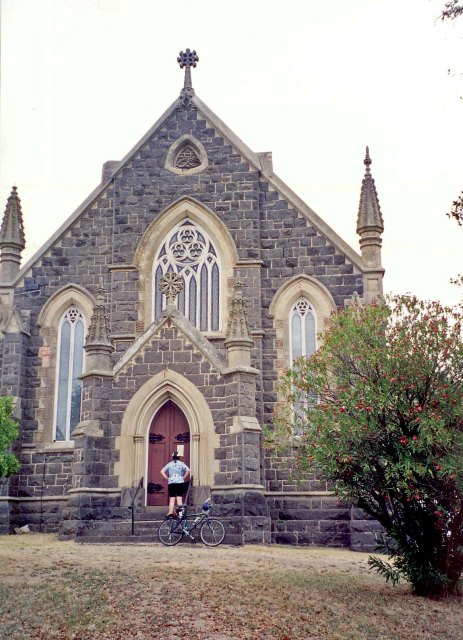 Another Church - maybe this is Clunes?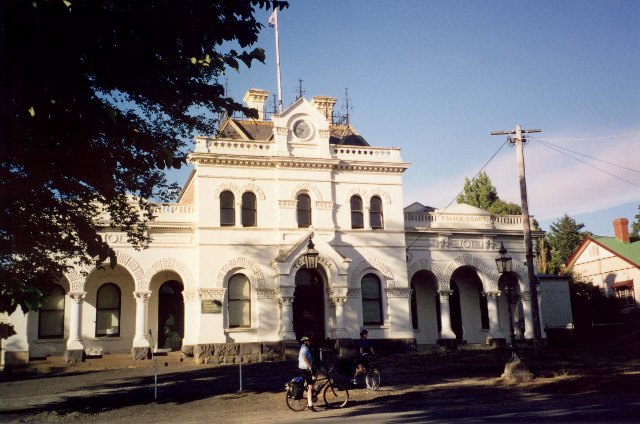 Old building somewhere.... (Melissa I need your memory!!)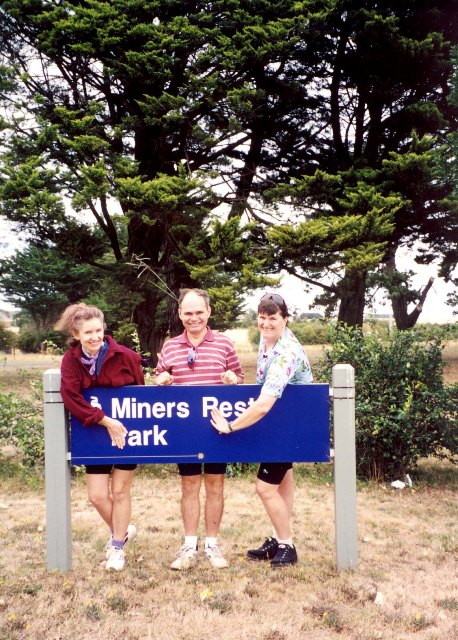 "Miners Pest ark" - I'm sure we were trying to say something, but I don't recall what!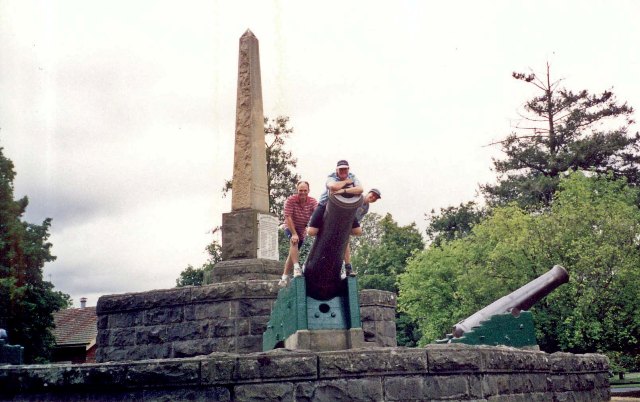 Kaboom!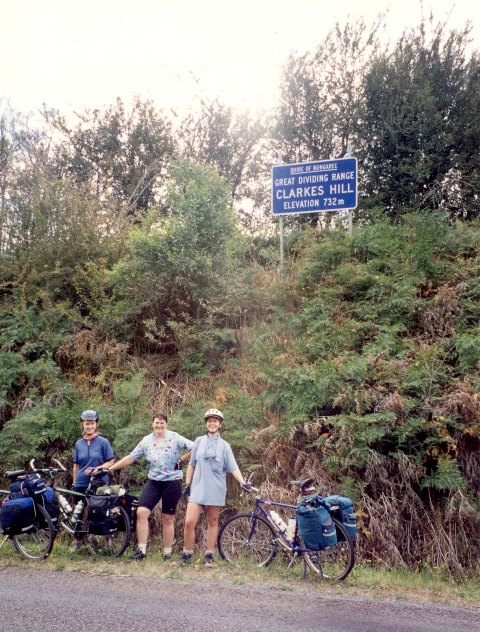 With great authority, I can say this is atop Clarkes Hill as we cross the great dividing range.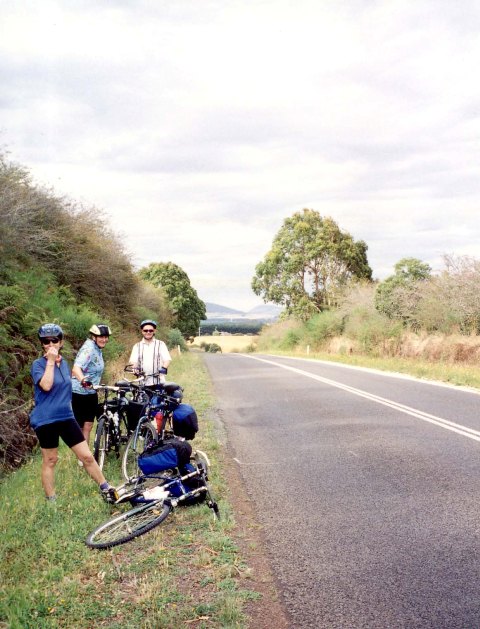 I'm taking a guess that this is also at Clarkes Hill...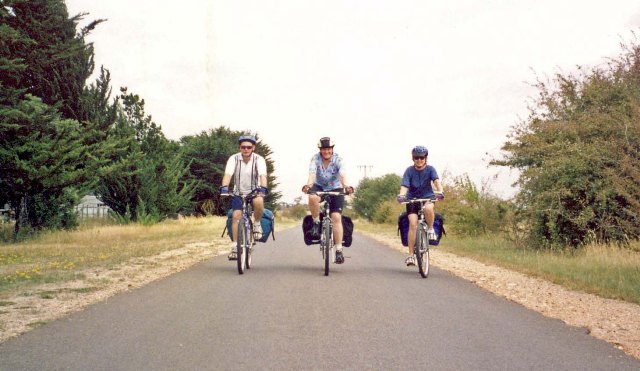 Lots of quiet back country roads on the trip....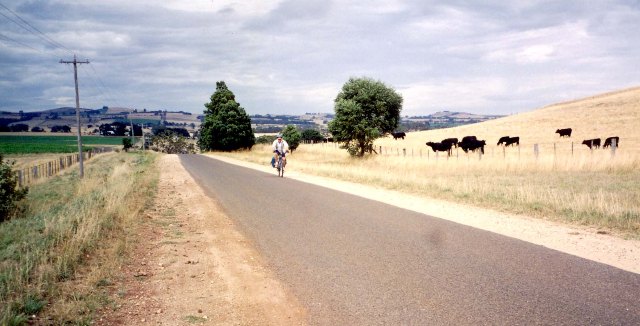 And the cows once again are fascinated by us!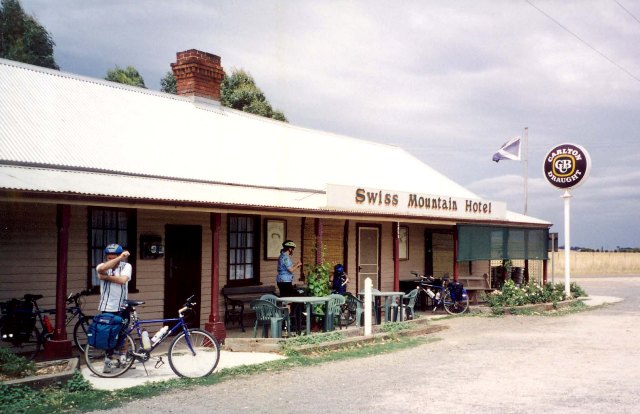 This pub was somewhere before we went down a hill on a hot day. Best I can recall is that the beer went down really well!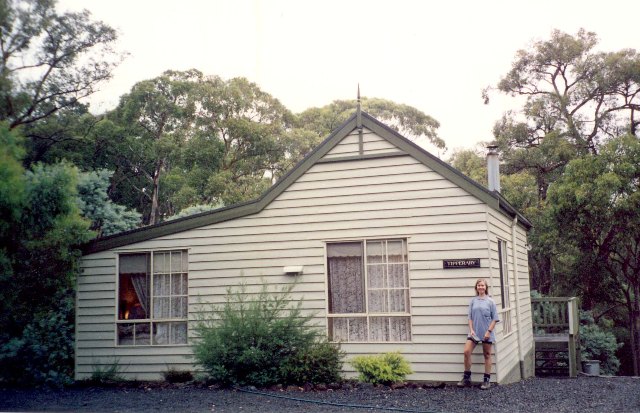 Ah - our accomodation in Dalyesford. This was the day we went to Hepburn Spa and indulged ourselves with massages etc.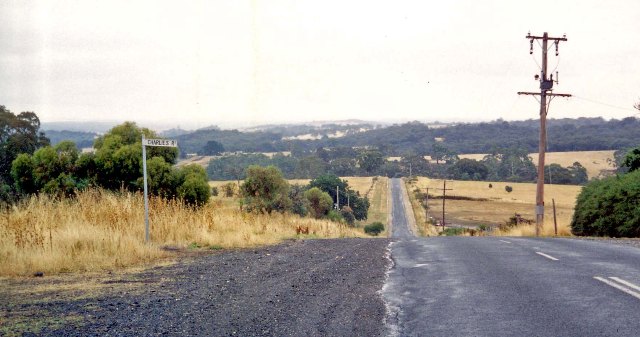 A rainy start to the day.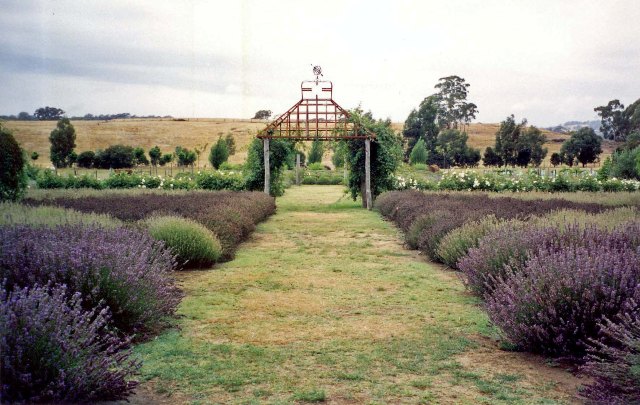 And first stop that day was the lavender farm. I remember they had the BEST lavender scones!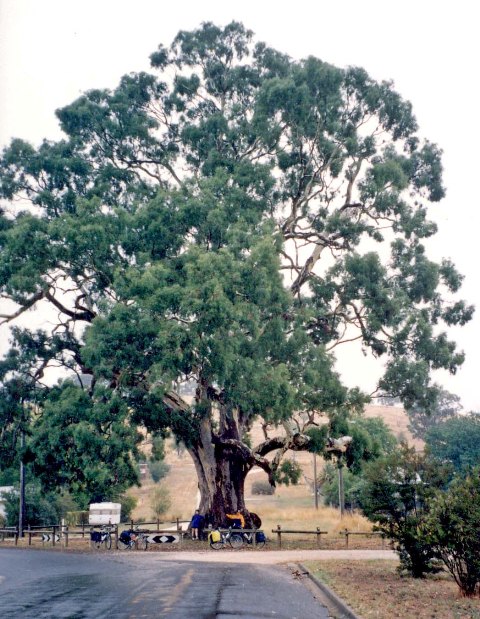 I have a funny feeling this might be an interloper in this group, but it was a tree large enough to have some sort of label....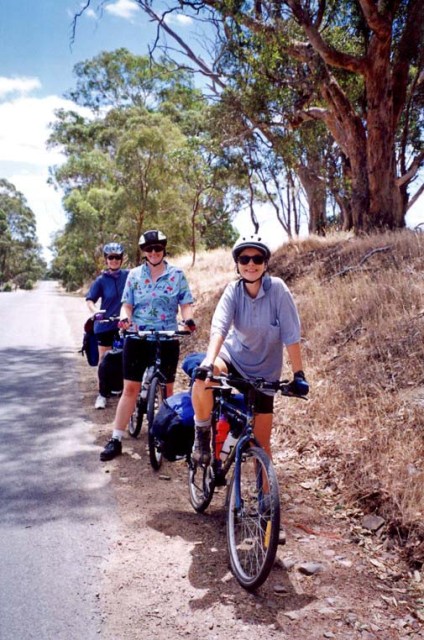 Happy riders on the road.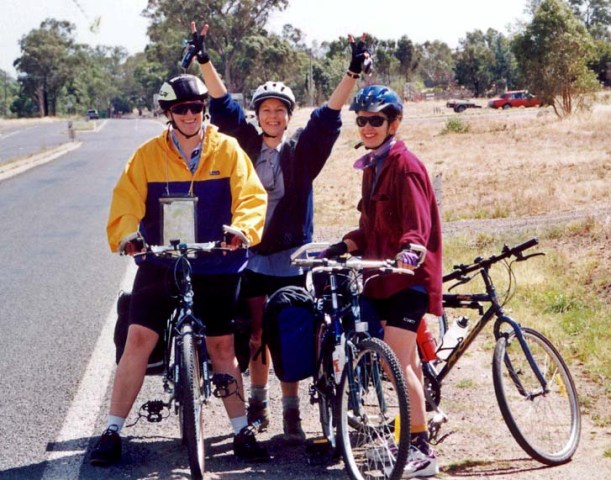 Rabbit ears for all!